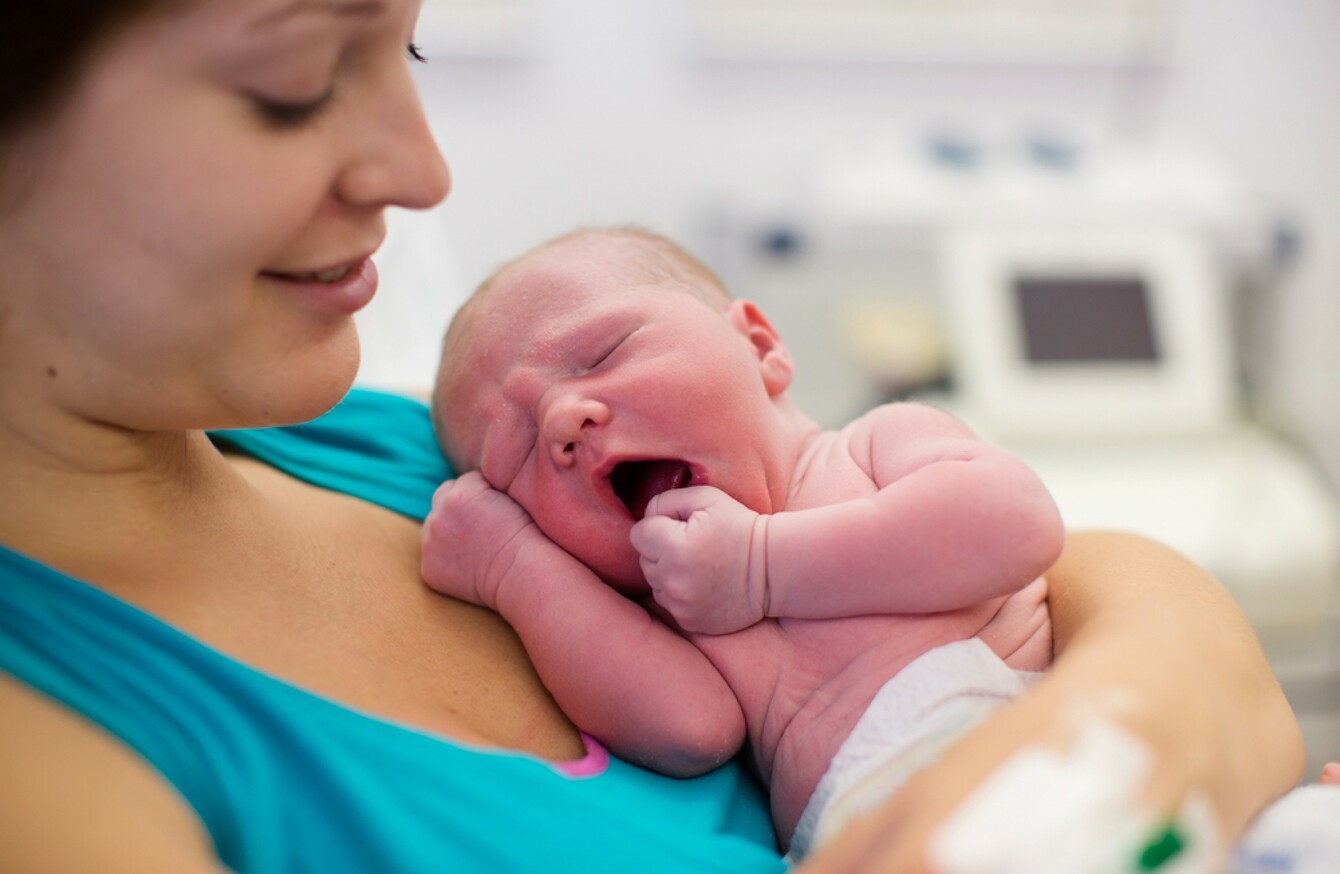 Image: Shutterstock/FamVeld
Image: Shutterstock/FamVeld
THE BIRTH RATE has fallen by nearly 4% as the number of people who died rose by over 4%, new figures have revealed.
The stats, released by the CSO, found that there were 8,455 male births and 8,003 female births in the third quarter of 2016.
There were 7,129 deaths in the same period, an increase of 4.1%, or 278 deaths.
There were 49 infant deaths registered giving a mortality rate of 3.0 per 1,000 live births, the CSO said.
Meanwhile, the average age of first time mothers was 30.8, up 0.2 years from the same period in the previous year.  The average age of first time mothers outside of marriage was 28.5.
Of the 16,458 births, there were 12,674 babies born to mothers of Irish nationality compared to 13,308 in the same period last year.
Cause of death
The main causes of death were also revealed by the CSO figures. Diseases of the circulatory system accounted for 2,118 people passing away. Of these, 1,018 were due to ischaemic heart disease and 407 to cerebrovascular disease.  There were 2,297 deaths from malignant neoplasms (cancers).  Over 200 died from pneumonia and 323 from chronic lower respiratory disease accounted for 323 deaths.
The stats come after it emerged how the average life expectancy could rise into the 90s. A study by medical journal The Lancet found that a baby girl born in South Korea in 2030 will have an expected lifespan of 90.8 years. A baby boy born in that year will likely live to 84.1 years.
The study found that Irish men born in 2030 will live to an average age of 84, putting us in eighth place out of 35. Irish women are expected to live to about 87 years, 14th in the age rankings.