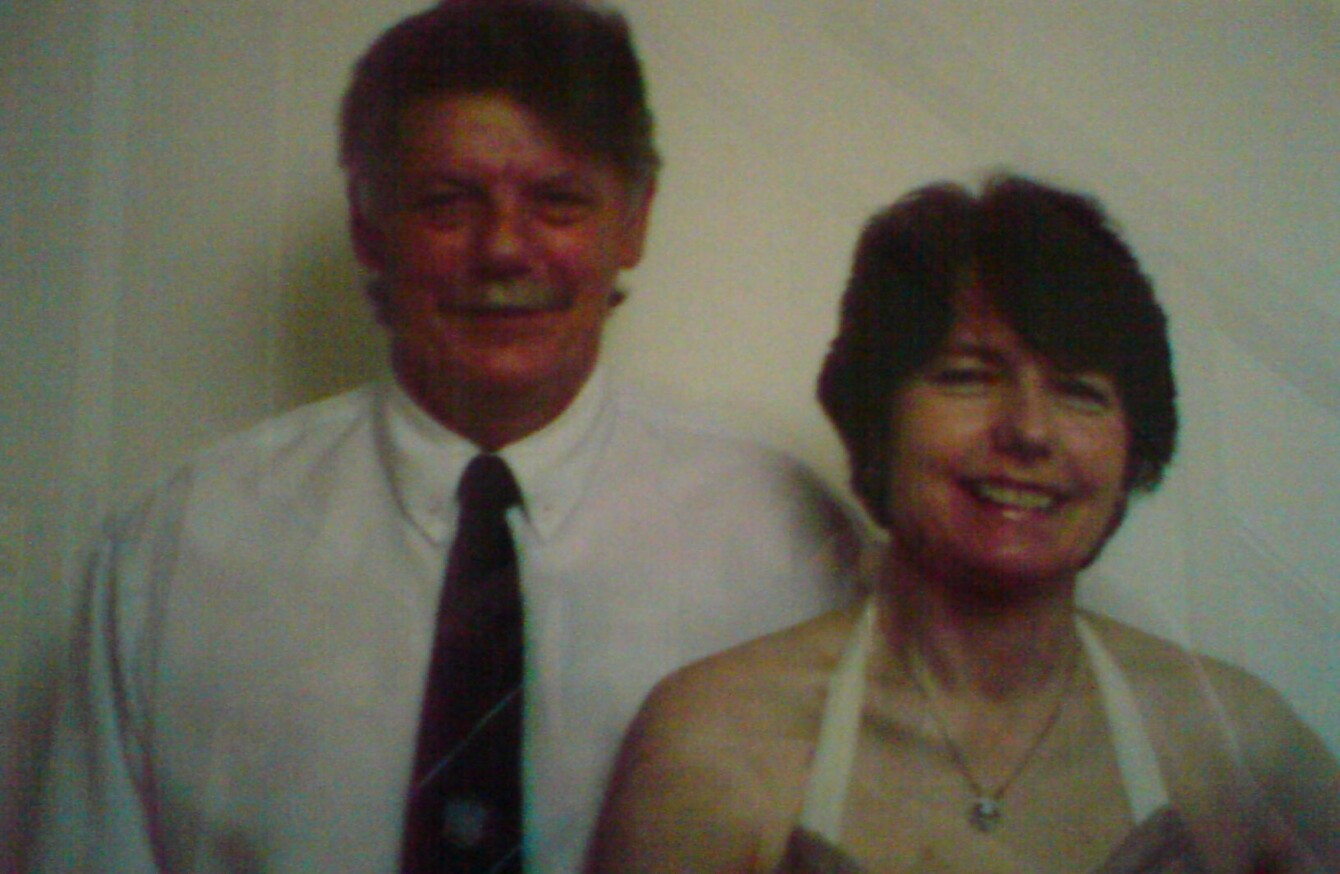 RORY MOONEY, A 64-year-old Dubliner, has had to face cancer not once, but twice – and like many men, he was reluctant to visit his GP when he started experiencing symptoms.
He only decided to get checked when his boss and wife urged him to go to A&E.
Rory, a retired firefighter, was diagnosed with lung cancer for the first time in 2008 after he felt a pain on the right side of his chest while on holiday in New York.
When he returned from the holiday his boss and wife insisted he go to A&E and he finally decided to go to Beaumont Hospital.
Rory's wife Marion told TheJournal.ie: "He was going to get checked. It was either 'you get in the car and go yourself or I'll get an ambulance to take you'".
Following x-rays, CT scans and blood tests Rory was diagnosed with lung cancer.
'My world fell apart'
"When they did the scan they found out that there was cancer in the left lung, not the right one," Rory said.
"My world fell apart to be quite honest with you. We weren't even married a year and we were planning on going on holiday for our first wedding anniversary. I was told I would only get to go on holiday if they said I could."
Earlier this year, the Irish Cancer Society said that over 75% of their interaction with the public is with women – which even includes questions around prostate cancer. This is because men often shy away from talking about symptoms they might have or avoid going to screenings to get checked.
The reluctance of men to openly talk about cancer is having a harrowing effect. Statistics show that men are 36% more likely to die of cancer compared to women, which is thought to be because of late diagnosis, leading to lower rates of survival.
Rory underwent a lobectomy and chemotherapy and returned to work as a firefighter.
He explained that while he had an inkling that something wasn't right, he wasn't prepared to accept it: "I was a firefighter at the time so I had an idea of what the body was doing to me. It was telling me to cop onto myself and get this thing sorted, not that my head would accept that at all."
Like a lot of men, I just thought 'Ah, it won't happen to me'.
If you think you have a problem just go to your GP and get it checked. The days of the hard men are long gone.
In March 2016, Rory had a stroke and while undergoing tests doctors discovered that he had lung cancer again.
"My wife was going to work one morning, I heard her going out the door. I went to get out of bed, my feet hit the floor and then my face hit it. I had a massive stroke and when my wife came back nine hours later I was still on the floor kicking my leg against the ground," Rory said.
"Marion called an ambulance and got me to hospital. They stuck me in for another scan and four weeks later they found I had cancer in my other lung, my good lung."
#Open journalism No news is bad news Support The Journal

Your contributions will help us continue to deliver the stories that are important to you

Support us now
TheJournal.ie asked Rory what he would tell other men about looking after their health and wellbeing: "Just stop smoking. I was seven or eight years off the cigarettes when I got it. I hadn't been taking care of myself properly at all."
You need to look after yourself all the time and you need to listen to your body. If it's telling you something you need to listen to it and look for answers.
The stroke, the cancer recurrence and a bout of pneumonia left Rory with no option but to retire from the fire brigade.
"I'm sitting at home doing nothing now," Rory said.
Marion advised all men to take better care of their health: "Always go for check ups. Never get complacent about it."
The doctors would rather you go to see them and get it checked out rather than later on having to deal with the aftermath of not doing it.
The fifth most common cancer diagnosis in Ireland is lung cancer and nine out of every 10 lung cancers are caused by smoking.
National Men's Health Week starts today. The campaign aims to increase awareness of the specific health needs of men to encourage them to talk about their health and lifestyle.
The 'it's all about him' themed Men's Health Week is bring over 70 organisations together to promote different topics throughout the week such as; men's mental fitness, sexual health, heart health, smoking and alcohol.
More information about the week can be found here.