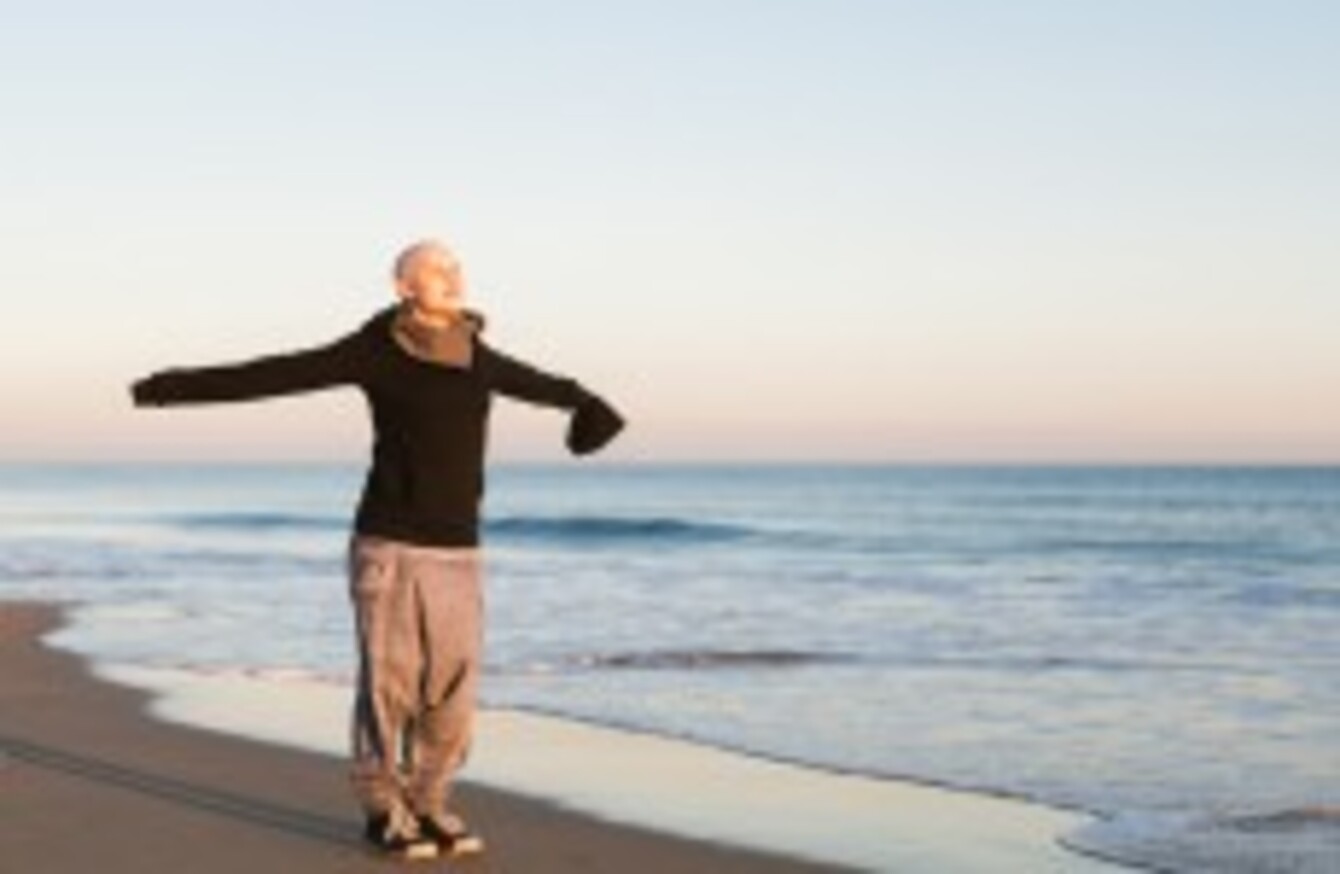 Image: Shutterstock/fototip
Image: Shutterstock/fototip
A CANCER DIAGNOSIS is one of the toughest things that anyone has to deal with.
The emotional upheaval of such news can impact on all aspects of your life, physically and emotionally.
The Psychological Society of Ireland (PSI) has devised 10 tips on how to best cope with a diagnosis of cancer.
Dr Natalie Hession and Dr Margaret O' Rourke compiled the advice together, stating:
"The cancer journey is a difficult time for individuals and their families who will often be faced with challenging emotions.Everyone is different and there is no right or wrong way to feel. It's normal to wonder, "Why me?" or to feel sad, angry or afraid."
1. Be informed
Dr Hession and Dr O' Rourke said that newly diagnosed patients should do what they can to get all the information and learn about the services available. Asking your healthcare team what changes are anticipated or what to expect will help you prepare and give you a greater sense of control, they said.
2. There is no 'right' way to cope
There is no way to act or cope, as everyone has their own coping strategies or mechanisms.
There is no 'right' way to cope with a possible life-threatening illness, but there might be new methods that Dr Hession and Dr O'Rourke said people should be open to.
"You are the expert. Explore different ways and do what is right for you," they said.
3. Don't expect emotions to progress along in neat stages
Your emotions may change on a daily basis, even an hourly basis. The two doctors said the experience will unfold as a process and there will be many ups and downs, and patients should be aware of that.
4. Talk to someone you trust
Dealing with a diagnosis of cancer can be traumatic, and you will got through an array of emotions. Both Dr Hession and Dr O'Rourke said it is normal to feel stress, anxiety, sadness, anger or a sense of a loss of control. Finding someone to talk to is important – someone you can trust and can help you sort through your thoughts and feelings.
They said that being open when dealing with emotions helps many people feel less worried and enable them to enjoy each day even a little.
However, sometimes you may feel you would benefit from professional help, such as a psychologist or counsellor, to deal with the disruptions in your personal and family life.
5. Support groups 
While some people might shy away from support groups, studies have shown that many people who take part in support groups have a better quality of life.
The PSI said that putting your thoughts and feelings into words gives you new ideas about how to deal with them.
While speaking in a group is not for everyone, talking with others who are in situations like yours can help ease loneliness. You can also get ideas that might help you from others who have had the same experiences. It is important to note that some people may possibly get this same sense of connection from non cancer specific groups that they belong to such as a choir, a church community or an art class.
6. Be aware of your fears
While it is normal to have fearful thoughts from time to tome, you shouldn't have to keep them there.
Some people picture them floating away, or being vaporised. Others turn them over to a higher power to handle. However you do it, letting go of your fears can free you from wasting time and energy worrying needlessly.
#Open journalism No news is bad news Support The Journal

Your contributions will help us continue to deliver the stories that are important to you

Support us now
7. Maintain a normal and healthy lifestyle
Take care of yourself. Look after your body through a balanced diet and exercise.
8. Being positive doesn't always help
Trying too hard to be positive can sometimes make you feel worse, said the PSI.
You may be afraid to say how you feel because you want to be 'brave' or 'positive' but it is not always helpful.
Sharing with others that you are finding it difficult is not a weakness and you should allow others to support you.
9. Accept help from those in your life
Accepting help can sometimes be the most difficult thing to do, but if your energy is low you have to allow your family and friends run errands, provide lifts, prepare meals and help with practical chores.
10. Focus on the present moment
The PSI said that "focusing on the present moment rather than thinking of an uncertain future or a difficult past. If you can find a way to be peaceful inside yourself, even for a few minutes a day, you can start to recall that peace when life becomes busy, scary or confusing".
Dr Natalie Hession is a member of the PSI, and is a Counselling Psychologist in the Psycho-Oncology Department at St Luke's Radiation Oncology Network, Rathgar, Dublin 6.
Dr Margaret O' Rourke is a member of the PSI, and is Director of Behavioural Science/ Consultant Forensic Clinical Psychologist at the School of Medicine, University College Cork. The Psychological Society of Ireland (PSI) is the learned and professional body for the profession in the Republic of Ireland.