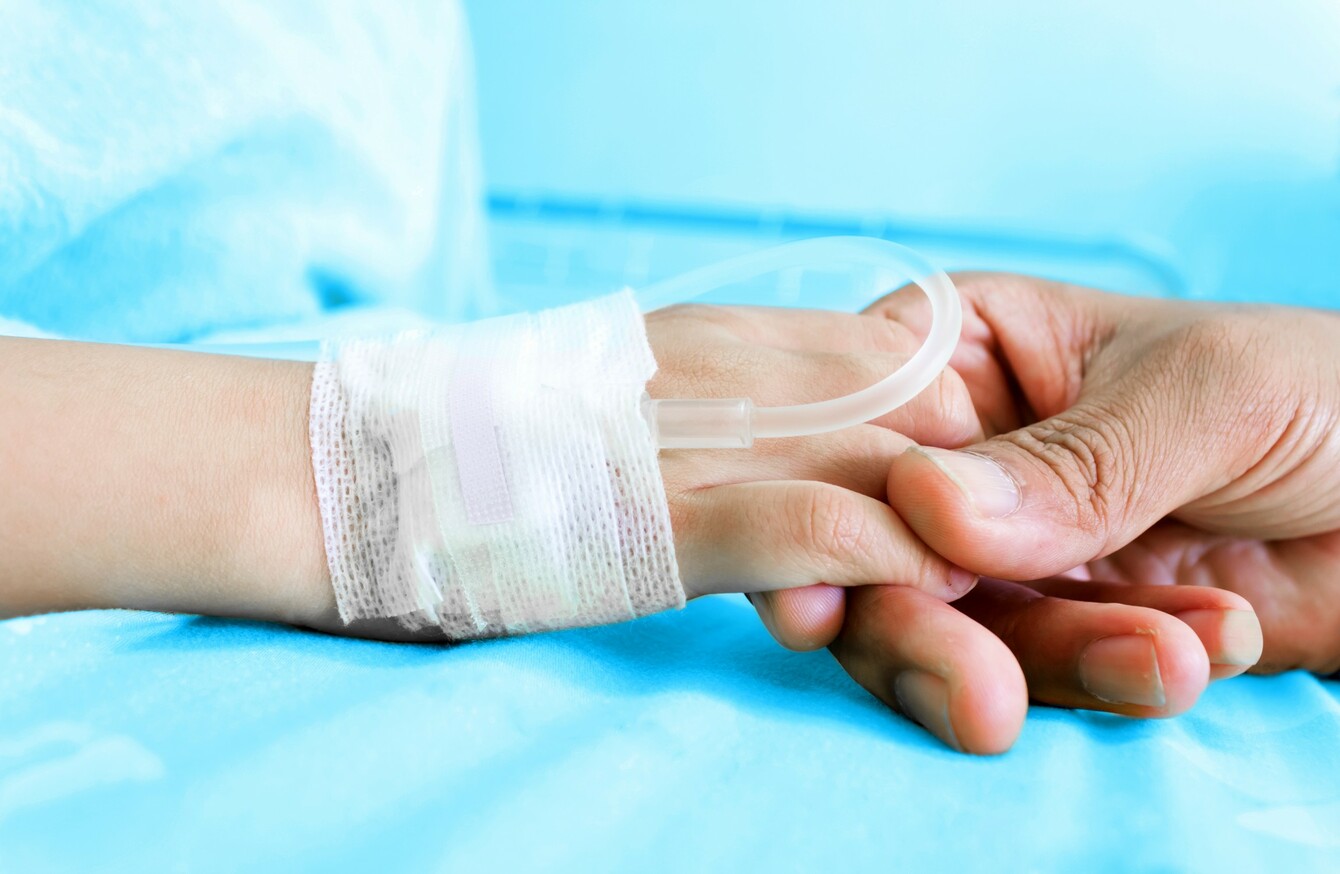 Image: Shutterstock/sumroeng chinnapan
Image: Shutterstock/sumroeng chinnapan
THE IRISH CANCER Society has reversed its decision to cut its hardship fund for the families of children with cancer.
It has said that it regrets and apologises for its earlier decision and hopes that the new announcement, which restores financial support to more than 200 affected children and families, will "ease that hurt".
The society had said yesterday that it was cutting the fund due to unmanageable demand being placed on it.
Almost €200,000 is needed to continue the fund.
Backlash 
The announcement that the fund would be cut left a number of families who rely on it in a state of dismay.
Yesterday RTÉ's entire Liveline call-in show was dedicated to the issue, with families calling up to express their upset.
One caller described the big difference that the fund made to those who faced expensive bills from traveling:
We live close to the hospital, but there are parents there travelling up from Donegal. I have lost all respect for the Irish Cancer Society for pulling funding… that €1,000 goes a long way for people. It is one less headache for people going through this.
Top salaries 
The charity also came under pressure over its decision to cut the fund, but not to touch executive salaries. 12 staff at the ICS earn more than €70,000 a year.
Head of Advocacy Kathleen O'Meara, speaking on Drivetime yesterday, insisted they had no choice but to make the decision, saying the board had "looked at everything" before passing its budget.
Stating several times that the charity would be maintaining all its other services, O'Meara said top salaries had been examined during the budget process.
Asked directly whether the CEO's salary of some €145k had been looked at, she replied:
Not that I'm aware of.
Cutbacks 
Announcing its decision to reverse the cut, the Irish Cancer Society said that it had already cut €750,000 from its expenditure – which had been achieved by not covering maternity leave, leaving vacancies unfilled and making some staff redundancies.
The charity has said that it will need substantial financial support to continue the programme.
- With reporting from Daragh Brophy