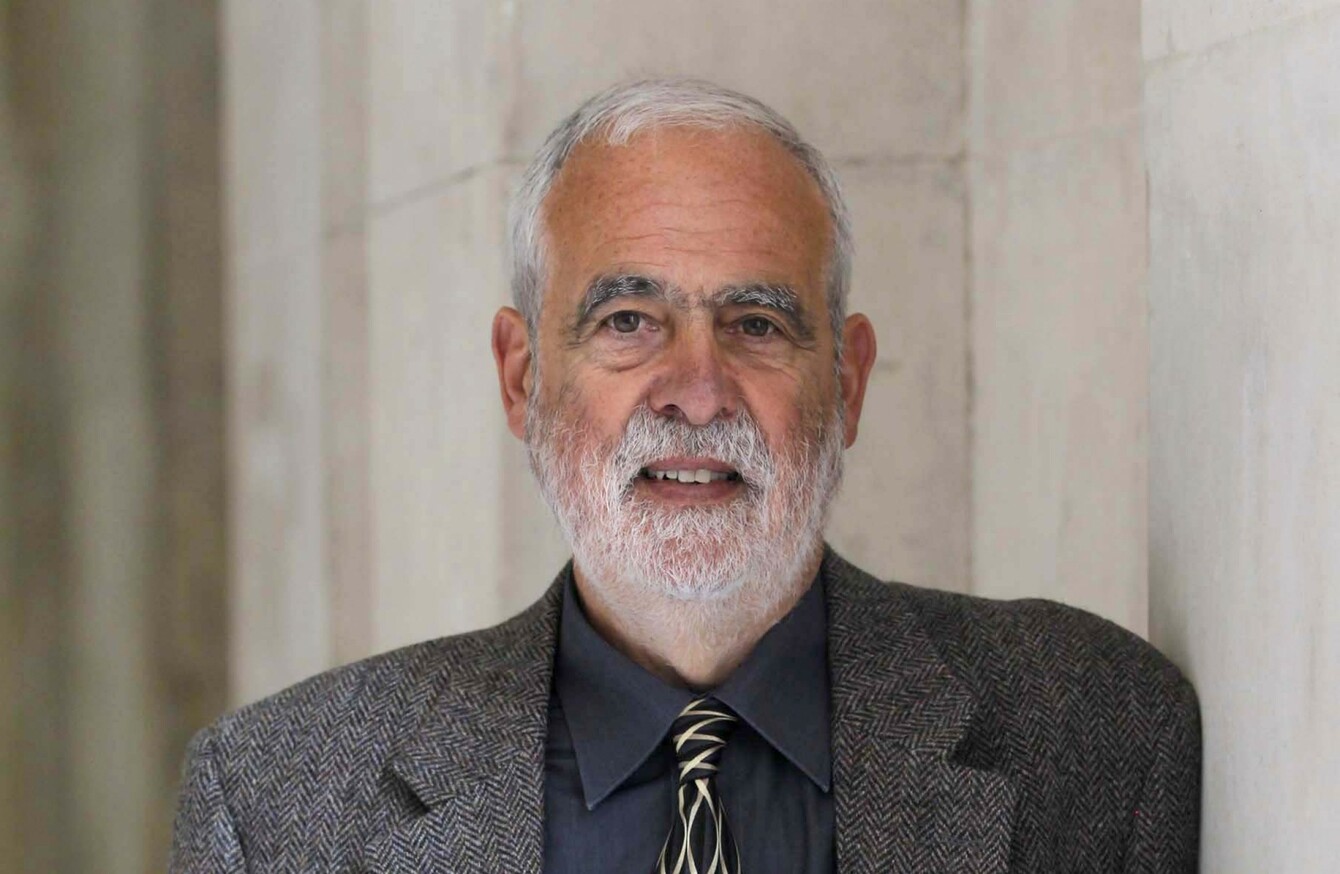 Dick Murray wants more grassroots groups to get government funding to ensure they stay open.
Image: Irish Cancer Society
Dick Murray wants more grassroots groups to get government funding to ensure they stay open.
Image: Irish Cancer Society
DICK MURRAY, A resident of Carlow town and chair of the Bowel Cancer Support Group, is retired (and says he'd recommend it).
But if his cancer hadn't been caught early, he might not have made it that far. It's been 24 years since he was first diagnosed with stage 2 colon cancer – a heartwarming reminder of how effective cancer treatments have become.
It's a message he's eager for people to hear.
"Cancer is not a death sentence," he told TheJournal.ie, stressing that it's not only possible to live a normal life after surviving cancer, but that should be the aim.
And that's a central message in the National Cancer Strategy published this week – that after a patient's treatment ends, there needs to be a greater focus on supporting patients and their families and to achieve a high-quality of life.
The strategy also emphasised prevention measures, better communication with patients during their treatment, and more emotional supports.
Those last two are particularly important for Dick. Although he's reluctant to talk about the specifics of his treatment – as it was so long ago and "things have changed since then" – he says that emotional wellbeing is still crucial in recovering from cancer.
"I still speak to people [at the cancer support group], and people do feel that when the hospital door closes, you're on your own.
Your family don't know how to deal with it – you're all at sea.
He also pointed out how the costs can quickly add up for patients – travelling to and from the hospital, parking, loss of earnings, all mean patients are less well off than they were at the beginning.
Communication can also be a big factor as he's heard stories from others that "can be a little bit brutal".
A nurse would direct somebody downstairs and say 'Go right, into the cancer ward', which would be the first time they realise they have cancer, he said.
Noticing changes
Dick noticed that he was urinating more frequently going around 6-8 times a night.
"On a trip up to Donegal once, I kept stopping and going behind a bush."
He went to his local GP, who sent him off to James' Hospital. When he was admitted, his whole body would shake, and "nobody knew what it was".
He says that when you're worried about your health, that all sorts of things stress you out.
"I remember lying in hospital," he explains, "and thinking my son can't change a plug. I'd have to teach him how to change a plug."
He was in hospital for 26 days while they did CT scans, x-rays and blood tests before the cause was determined. A tumour had grown on his colon and attached itself to his bladder.
"The word cancer wasn't used to the very last minute."
He says that in a way, he was lucky. If the cancer hadn't attached to his bladder, they mightn't have caught it so early.
#Open journalism No news is bad news Support The Journal

Your contributions will help us continue to deliver the stories that are important to you

Support us now
National Cancer Strategy
When we had this review, our biggest worry was… how can we make sure they stick to what they say they'll do? Because it is good.
Although Dick's happy to see that the Bowel Screening is being extended, he was a bit disappointed with the deadline 2021, and said that it wasn't clear what would happen between then and now.
When asked which of the 52 recommendations in the strategy that he was committed to delivering, Minister for Health Simon Harris said he "stands by all of them", and said that over €100 million extra would be invested each year to fund the strategy.
Dick says that he'd also like to see support groups get funding from the government for the work they do, as his local Carlow group get no government aid at all and fundraise "just to keep the doors open. (They do get funding from the Irish Cancer Society.)
When this issue about the vagueness of the strategy was put to the Irish Cancer Society, it said that though it was pleased that there will be annual reports and a mid-review assessing how the strategy is being implemented, which "will enable the Society to monitor progress and ensure targets and timelines are being met".
But it was "disappointed" by the lack of detail around prevention.
The fact that there are no targets in the National Cancer Strategy around reducing people's risk of cancer is disappointing, and the Society would have liked to have seen more in this regard.
"Of the 40,000 cases of cancer that are likely to be diagnosed annually by 2020, four in ten of these could be avoided by a healthy lifestyle, so prevention is key to tackling Ireland's increasing cancer burden," it said.
But it said that overall, it was pleased with the patient-focused plan that aimed for a cancer system "that treats the person, not just the disease".