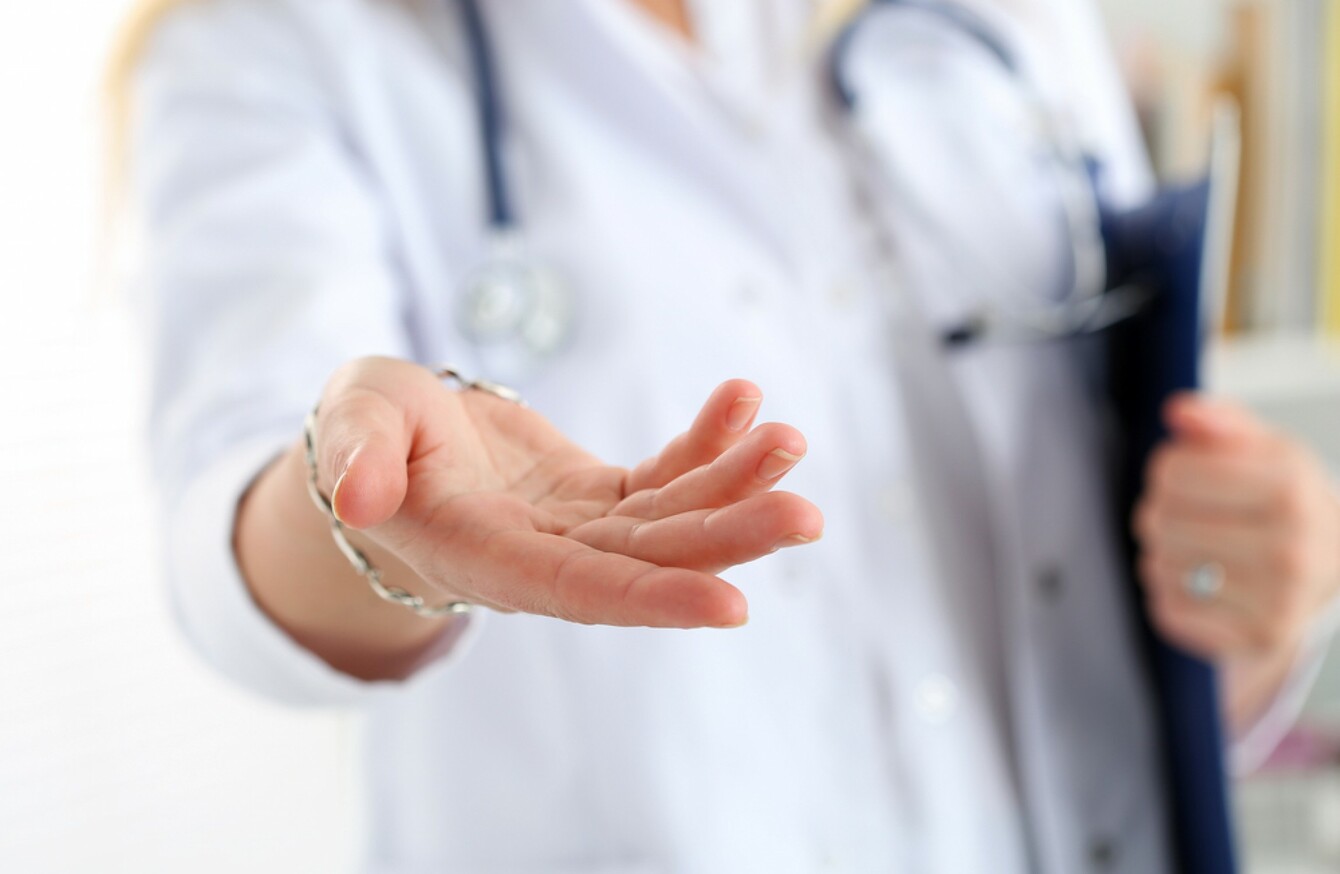 Image: Shutterstock/megaflopp
Image: Shutterstock/megaflopp
LAST YEAR, THERE was a furore over the government's lack of a commitment to fund potentially life-saving cancer drugs.
At the time, Minister Finian McGrath called for an emergency fund to be set up to help pay for expensive drugs, to be used as a back up when other treatments had failed.
In recent years, a range of new cancer treatments have hit the market, offering a greater chance of survival than other medicines. The only catch? They cost an absolute fortune.
Healthcare systems around the world have struggled to meet the cost of these new drugs so, in that sense, Ireland is not alone.
McGrath suggested that we needed to think "outside the box" on the matter.
One of these revolutionary drugs is called pembrolizumab. A leading Irish oncologist has called it "revolutionary" and "quite superior to anything we had before".
While Health Minister Simon Harris has made progress in allowing access to other expensive drugs, as in the case of cystic fibrosis drug Orkambi, there have only been small signs that a similar approach will be taken with this range of cancer medicines as of yet.
For those in dire need of them, these costly drugs are often their last chance.
"A cost on Brian's life"
Brian Slattery is one such patient who could potentially benefit from these new cancer drugs.
Last July, he was diagnosed with metastatic colorectal cancer. After receiving radiation therapy and chemotherapy, as well as bowel surgery to remove the tumour, it had seemed that Slattery was on the road to recovery.
However, the cancer returned more aggressively and spread to other parts of his body at the beginning of this year.
His family doctors have indicated that offering chemotherapy now will only extend his life. There is one alternative, however, and it is a new cancer therapy not yet approved by the HSE.
The trial for pembrolizumab is now closed, so paying for this drug could cost anywhere between €70,000 and €140,000. Unbeknownst to Brian, his family set up a GoFundMe page to try to raise the money for this treatment.
"Brian's situation is a unique and individual case given his age and otherwise good health," his family wrote. "It has shocked the doctors and nurses that the cancer returned so quickly and so aggressively.
We are a very close-knit family and this news has devastated us – we are living a nightmare everyday. This is the only hope we have to save Brian. We love our brother so much and it is frightening to think that we must put a cost on Brian's life.
They add that if for any reason the money is no longer needed, it will be donated to the Irish Cancer Society.
Where to turn?
In cases where conventional treatment has not been successful, and chemotherapy would only prolong life for a time, the expensive next-gen cancer medicines offer the possibility of going some way further.
Pembrolizumab has been approved by the HSE for the treatment of certain forms of skin cancer on Irish patients.
European authorities haven't yet approved the drug for the form of cancer that Slattery has, but the US FDA designated it a breakthrough therapy for colorectal cancer in 2015.
This means that the results of the drug in trials were so good, that it was fast tracked through the lengthy approvals process.
Unfortunately for Slattery, the drug has only been approved in certain forms of cancers. Although it's helped patients with colorectal cancer in certain trials, he is not eligible for ongoing trials in Ireland.
One such way of accessing these treatments is via participating in a clinical trial.
As it stands, only 650 (3%) Irish people with cancer are on a trial but Cancer Trials Ireland wants that rate to double this year.
Clinical Lead with Cancer Trials Ireland and Consultant Oncologist at Beaumont Hospital Professor Bryan Hennessy said: "Cancer trial participation is a no-brainer.
Cancer trials find treatments that stop people dying from cancer, they enable patients to get treatments not available by other means and they save the HSE more than €6 million annually in cancer medication costs.
"With a more stable economic outlook and one in three of us affected by cancer in Ireland, it is time for the Government to increase its commitment in Budget 2018 to cancer trials research by at least €2.5 million annually."
A spokesperson for MSD Ireland, who make pembrolizumab, told TheJournal.ie that it has offered access to the drug in a number of situations in Ireland.
They said: "MSD Ireland currently has over 20 oncology clinical trials in Ireland which may provide access to Keytruda, our immuno-oncology drug.  Approximately 300 Irish patients have been treated either via clinical trials or through our Early Access Programmes."
They added that even when drugs are approved by the EU, a decision by the government on whether or not to fund the drug often takes some time:
The time gap between EU licensing and reimbursement approval in Ireland remains very long in comparison to many countries in the EU – up to 22 months and beyond in some cases.
While there are currently plenty of open trials, there is none at the moment for colorectal cancer. This route is closed in Slattery's case.
In response to a request from TheJournal.ie, the Department of Health said: "Any medicine currently authorised for reimbursement on community drugs schemes is available to be prescribed to patients, at the discretion of the prescribing clinician and within any conditions determined for that products supply."
Pembrolizumab, again in Slattery's case, does not fall under this remit.
With the exception of paying for it yourself, Slattery has no avenue to accessing the drug here in Ireland for this form of cancer.
When official channels fail, the route that Slattery's family have taken is one that has proved immensely popular in recent years.
The online platform GoFundMe has managed to raise over €2.7 billion for a variety of causes in recent years.
Sarah Martin, director of communications at charity Concern, told TheJournal.ie that crowdfunding in this manner has become an effective way for both individuals and charities.
"It appeals to people so much on that level," she said. "When you ask someone to give for a specific cause like that, it can really strike a chord."
At the time of writing, the GoFundMe campaign for Brian Slattery has raised over €80,000.
With his options limited, the money raised will help to provide the treatment that could give him another chance.
With reporting from Cliodhna Russell