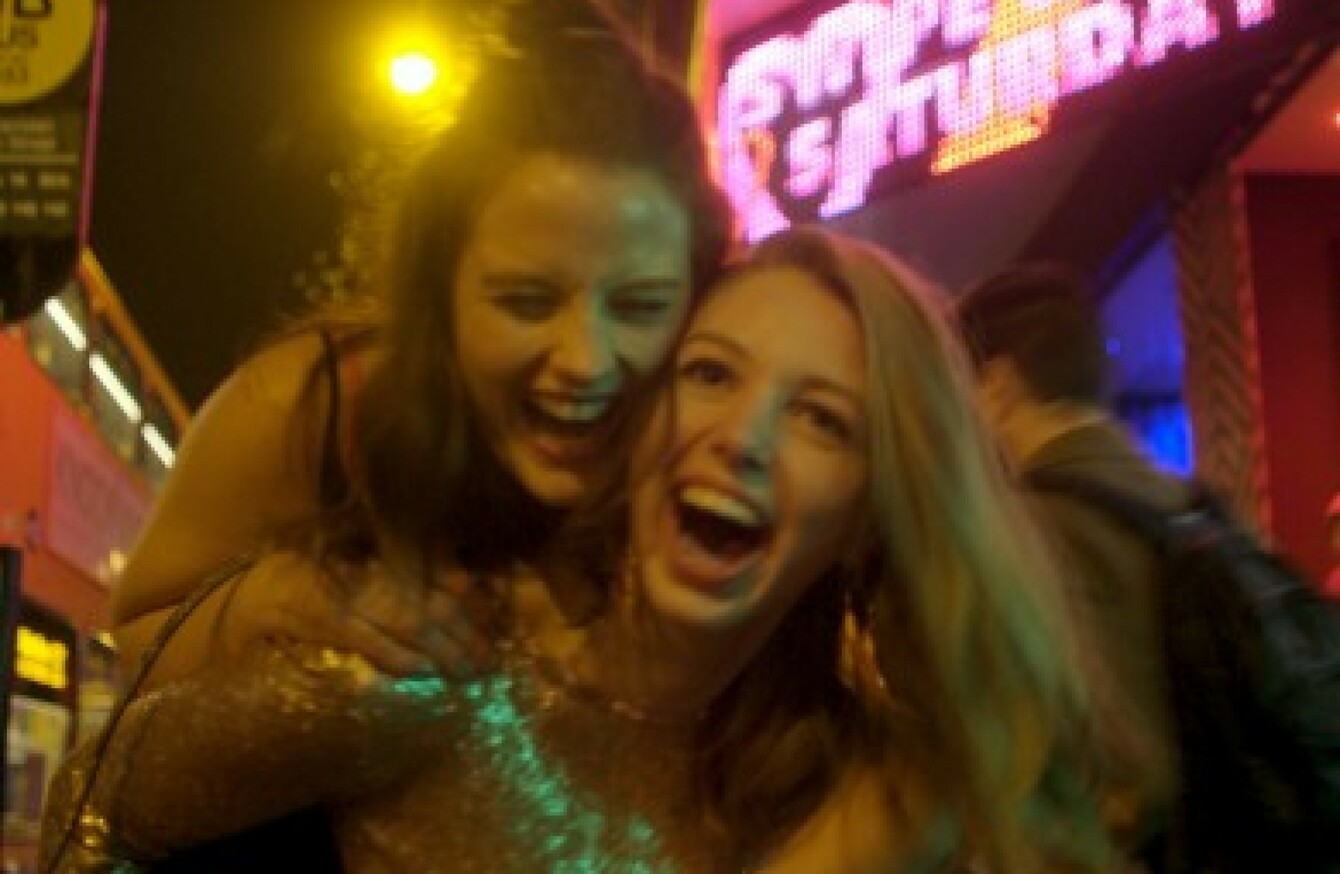 Image: RTÉ
Image: RTÉ
AN RTÉ SERIES that followed two young women living in Dublin, trying to navigate the murky waters that lead to adulthood, has been picked up for broadcast by the BBC.
Can't Cope, Won't Cope premiered on our screens in September, and followed the fortunes of Aisling (Seána Kerslake) and Danielle (Nika McGuigan) as two twenty-somethings in a post-austerity Ireland, where getting drunk and enjoying yourself has the unwelcome spectre of youth emigration and unclear job prospects lingering in the background.
The show will be made available later this year on BBC Three, which is now online-only, with the programme's creator Stefanie Preissner telling TheJournal.ie "it probably takes ages to translate the Cork accents".
Preissner is delighted that the show will air on the BBC, and called it a "really good sign for Irish film and television abroad".
She said: "It shows that we're not some tiny island on the periphery of Europe. We have voices that speak to the whole continent. These are girls that have something to say.
Something like this paves the way for other Irish voices, and it's a great sign for the talent at RTÉ's disposal.
Speaking more generally, Preissner said that the show was propelled by the idea that young Irish women were not being represented on screen.
"I wasn't seeing myself represented on screen," she said. "We're different from girls in the US, and in the UK. I was seeing the gaps in how we are different.
How women are represented is changing constantly. I think that, in Ireland, we're getting braver, and we're finding our voice.
In recent weeks, it has been confirmed that Can't Cope, Won't Cope will return for a second series later in the year.
Preissner is currently in the process of writing it, but was keeping her cards close to her chest on what we can expect.
With the first season of the show ending with the relationship between the two characters at best strained, Preissner hinted that "all I can say is that things get worse before they get better".
The head of programme acquisition at the BBC, Sue Deeks said: "Can't Cope,Won't Cope is the perfect mix of humorous, heartfelt performances with fresh, sharp writing that manages to be both laugh-out-loud funny and incredibly poignant.
BBC Three viewers will find so much to enjoy in this gem of a series.
Source: RTÉ2/YouTube