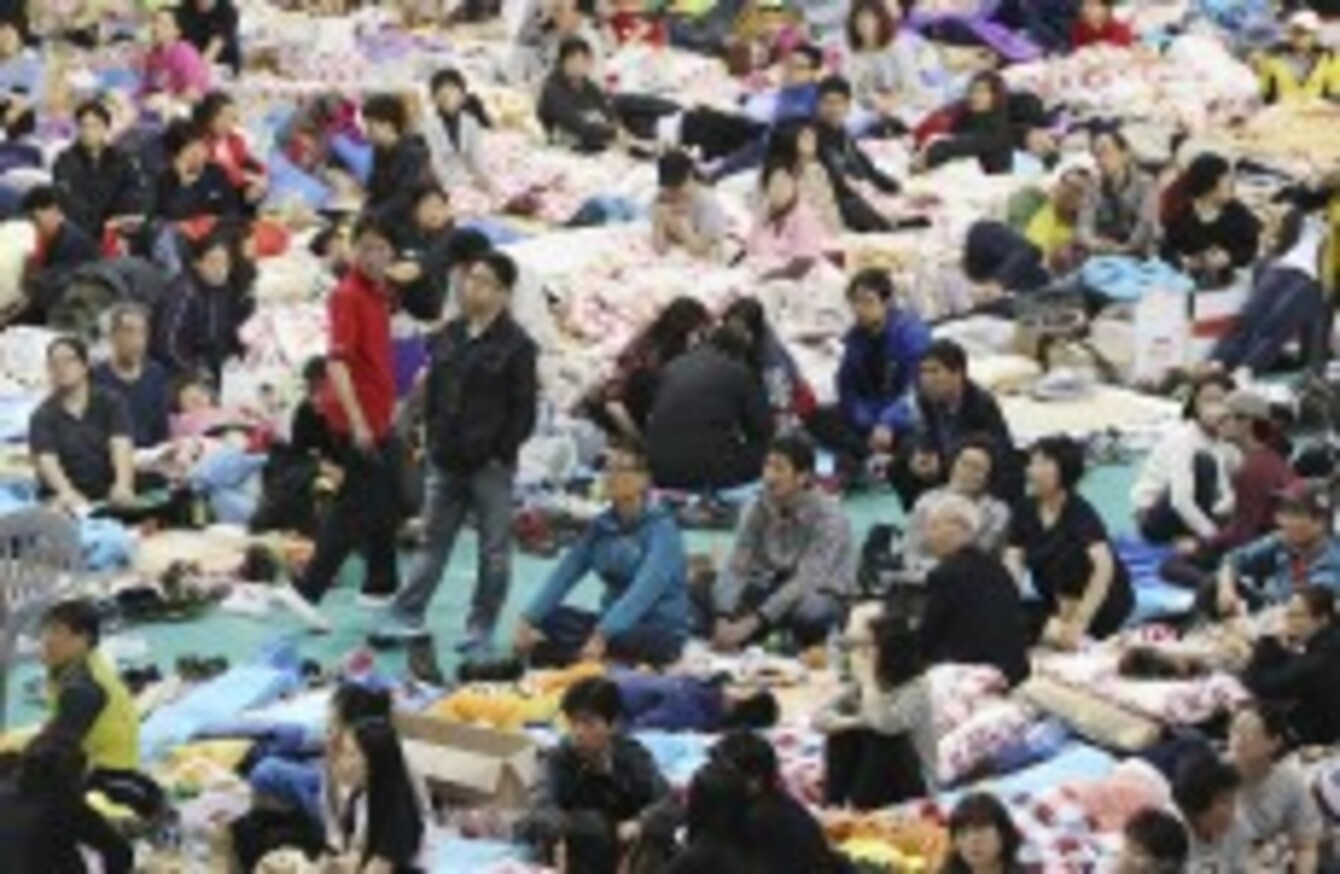 Relatives of the missing children watch a tv news programme about the ferry sinking
Image: Ahn Young-joon/AP Photo
Relatives of the missing children watch a tv news programme about the ferry sinking
Image: Ahn Young-joon/AP Photo
THE CAPTAIN OF the South Korean ferry which sank leaving hundreds of school students missing, feared dead, has been arrested, according to a news agency in South Korea.
Yonhap news agency said Lee Joon-seok was put behind bars this evening after a local court issued arrest warrants for him and two other crewmembers.
The agency said the 68-year-old faces five charges, including negligence of duty and violation of maritime law.
Investigators confirmed today that the captain was not at the helm of the vessel when it capsized.
A total of 28 people are confirmed dead after the 6,825-tonne Sewol ferry listed and sank on Wednesday morning but 268 people remain unaccounted for.
The vast majority of the missing people are secondary school students who were on an outing to a nearby island.
More on this to follow