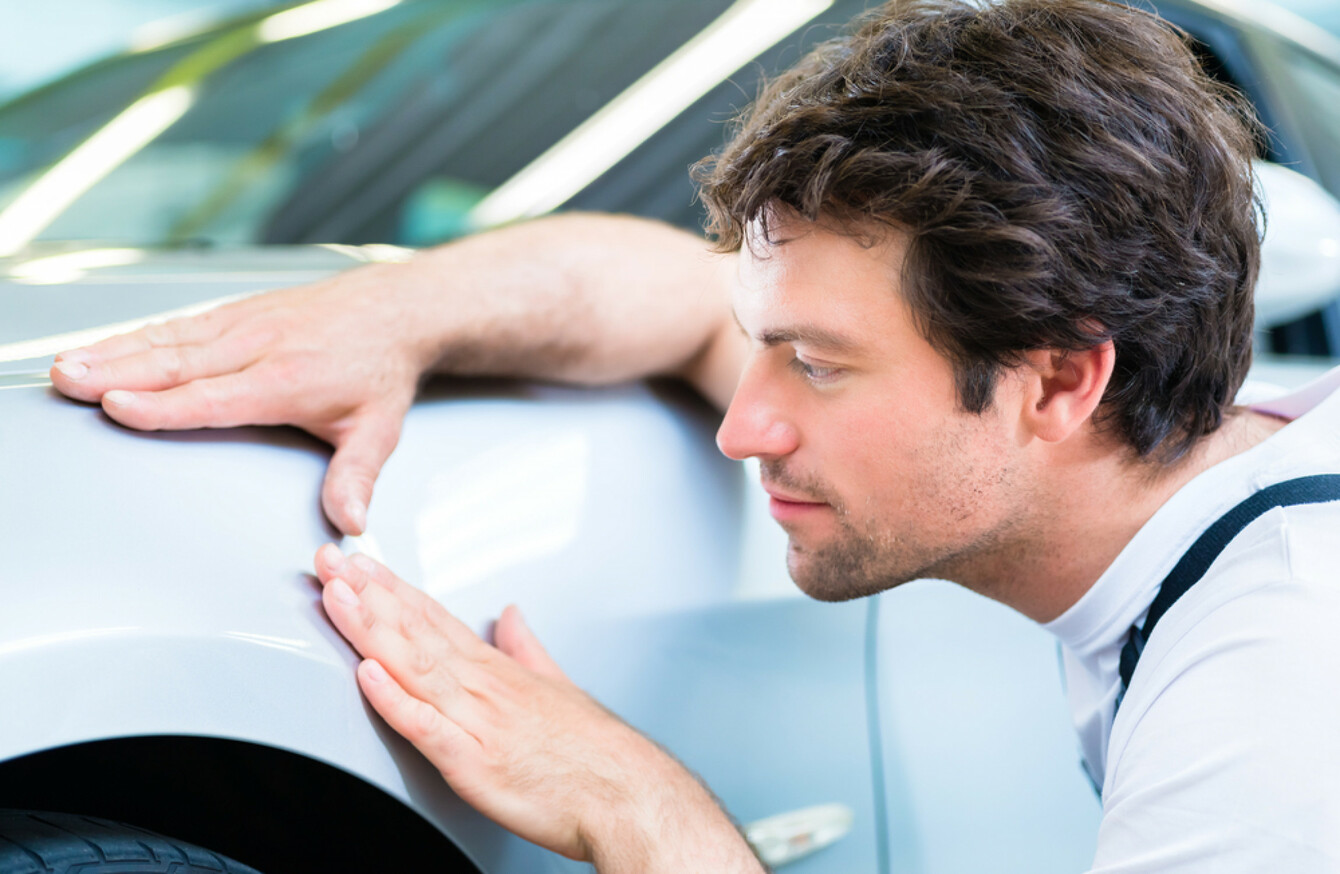 Image: Shutterstock/Kzenon
Image: Shutterstock/Kzenon
USED CARS WILL be subject to a degree of wear and tear. However, it is usually best to avoid a car that has had major collision damage as buying a damaged car can be a gamble. If the crash repairs haven't been carried out correctly, it can affect the way a car handles and the safety rating.
It's the responsibility of the buyer to assess the condition of a used car. So, before you commit to purchasing the vehicle, make sure you carry out a thorough inspection of the car.
Always view a vehicle  during daylight hours and when it is dry outside as rain can hide scrapes and scratches.
Ask the seller if the car has ever been in an accident or had any bodywork or major repairs carried out on it.
Carry out the following visual checks:
Look at the vehicle from a distance and different angles. Make sure it sits squarely on the road and doesn't look higher at one end or on one side.
Check that the front and rear bumpers sit with the bodywork squarely at both sides.
Walk around the car and look for visible signs of damage like dents and scrapes or cracked lights and marks on bumpers.
Ensure the gaps around the doors and between body panels appear even.
Check that the bonnet and boot open easily and close squarely .
Look and see if any body panels appear a slightly different colour to the others or if any trim is cleaner or newer on one side of the car than the other.
Even if the vehicle bodywork suggests that there has been repairs carried out, it doesn't necessarily mean a car is unsafe. Many "fender-benders" are relatively minor and the vehicle could well serve you well for years to come. However, repairs to the bodywork could affect the value of the car when you come to sell it on.
If you're at all unsure about the repair history of a car, then just walk away and strike the car off your list or come back and view it again with a qualified mechanic. 
We always recommend getting an independent inspection carried out prior to buying a car. 
Want to make sure you don't miss out on anything going on in the world of motors? Like us on Facebook and follow us on Twitter for the latest updates.