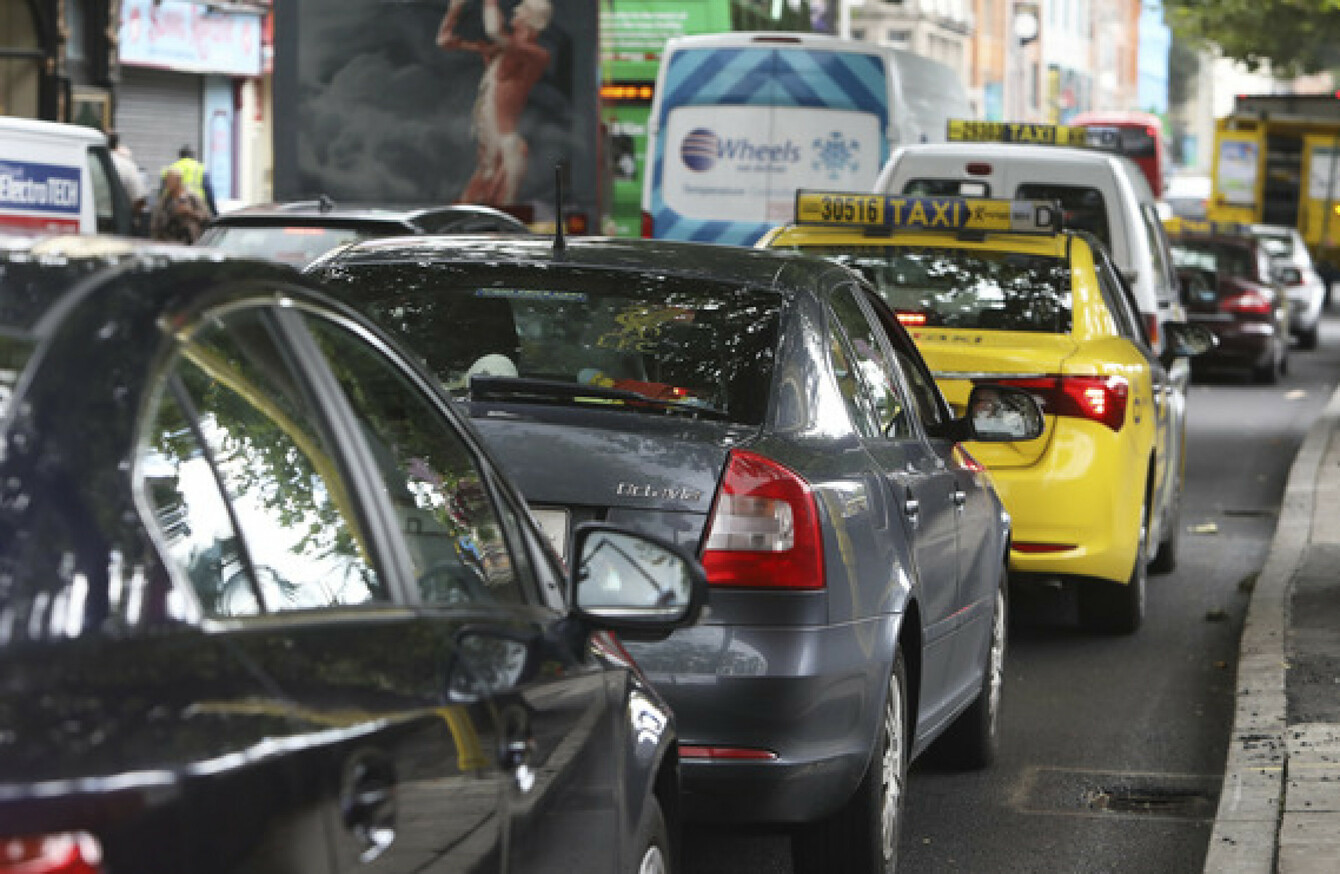 Image: RollingNews.ie/Leah Farrell
Image: RollingNews.ie/Leah Farrell
FINDING THE RIGHT car for your lifestyle and budget can be a tricky process. We want to help streamline the search. As part of our Insights series, every week we'll take a different car-buying question to the experts at the heart of the motor industry.
This week, we're talking city driving. When most of your journeys consist of short hops, tight parking spaces and busy city streets, what extras will make life easier?
We asked Nicholas Mulhall, Sales Executive at Conlans Peugeot in Rathangan, Co Kildare, to offer some expertise. Here are six features that should be top of your must-have list if you're a city driver, according to Nicholas…

1. A petrol engine that doesn't need much warming up
City driving means shorter journeys, so you want an engine that is always running at its optimum. Not only do diesel engines take around ten minutes to warm up, the DPF filter can also get clogged if you're not regularly taking the car for longer drives, like on a motorway, for example. Choosing a petrol engine will save you fuel and maintenance costs in the long run.
2. Screen mirroring tech so you can use your phone's GPS navigation
In-built sat navs in cars are not as user-friendly as the ones we're used to on our smartphones. In my opinion, Google Maps is the best navigation system out there, so look for a car display that'll mirror your own smartphone screen using Apple CarPlay for iPhones or Mirror Link for Android.
Peugeot has the i-Cockpit display which does just that, and it means you're handsfree at all times too.
3. Parking assistance tech to help you squeeze into tight spots
Anyone who hates parallel parking should opt for a car with good Park Assist tech. The best systems kick in when you're driving under a certain speed.
They'll detect available parking spaces, figure out if a space is big enough, and help with the steering to make positioning the car simpler. You control the brakes, gears and steering inputs, but the Park Assist will aid you in reversing and manoeuvring.
4. A rear view camera to give you all-around visibility
As well as helping you with tricky parking spots, a reversing camera increases overall visibility and boosts driver confidence.
The camera is especially handy if you're reversing toward a kerb or other obstacle, and it will tell you via colour changes and beeping on your display how close you are.
5. Smart braking assistance to help avoid accidents
When you're driving in busy areas, you need to be hyper-aware of what's going on outside the car. A good braking assistance system detects nearby obstacles using a short-range laser sensor, and can automatically apply the brakes if it notices something within an unsafe distance.
It'll also recognise the difference between a stationary object like a tree and a moving object like a human or another car, and can react accordingly.
6. And finally… a compact size that's easy to manoeuvre
The more compact your car, the easier it is to drive in traffic-heavy areas, and the simpler it is to park – an obvious point but a crucial one.
In our showroom, I favour the Peugeot 2008 for city driving. It's a mini SUV so you have a higher driving position than a saloon or hatchback, but a small size too. Plus, five-doors generally have doors that are shorter in length but open wider, making it easier for you to hop in and out.