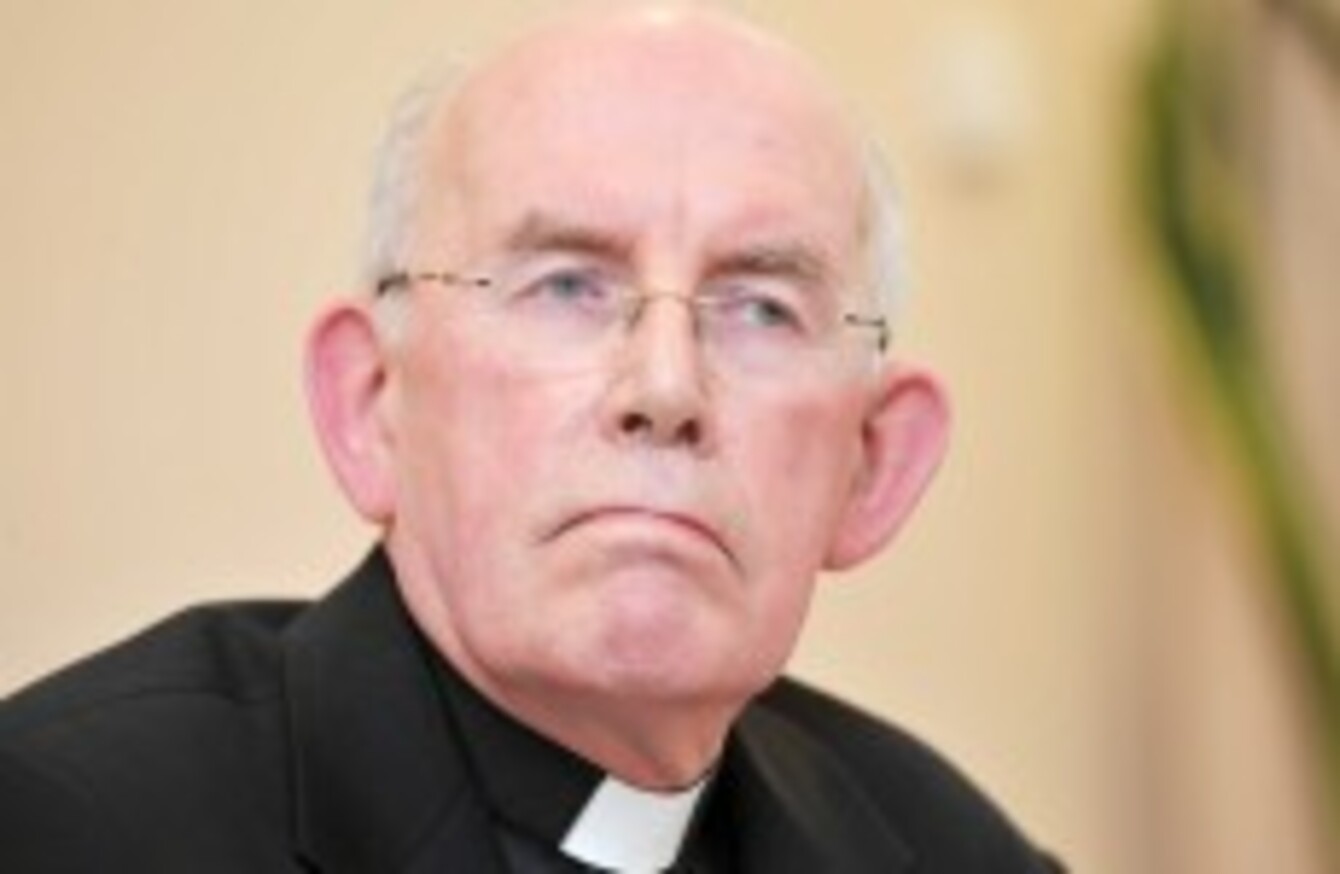 Cardinal Sean Brady
Image: Laura Hutton/Photocall Ireland
Cardinal Sean Brady
Image: Laura Hutton/Photocall Ireland
MONSIGNOR EAMON MARTIN has been appointed as Coadjutor to Cardinal Seán Brady, it was announced today.
As Coadjutor he will work alongside the Cardinal and take over when Brady steps down. However, no date has been officially announced for Cardinal Brady's departure from his role.
Mixture of feelings
Speaking after the announcement that he had been appointed as Coadjutor Archbishop of Armagh, Monsignor Martin said that he had "a whole mixture of feelings" about the situation.
Mgr Martin said that he was shocked when he heard Archbishop Brown say that Pope Benedict XVI had nominated him as Coadjutor Archbishop of Armagh, and that it was with "considerable nervousness and trepidation" that he accepted God's call to the role.
He said that he was looking forward to getting to know the people, religious and priests of Armagh, but also was sorry that he will be leaving his native Diocese of Derry.
In what appeared to be a mention of the recent unrest in Northern Ireland, he commented:
The continued threats from those who appear not to want lasting peace, and the tensions on our streets in recent days, remind us how important it is to work more closely together for true and lasting reconciliation.  There is still much to be done in healing the wounds caused by division and mistrust.  We in the Churches can play our part – inspired by the Word of God which speaks clearly to us about conversion, repentance and forgiveness.
He also spoke about sexual abuse and the Roman Catholic Church:
One of the greatest challenges facing our Church is to acknowledge, live with, and learn from the past, including the terrible trauma caused by abuse.  I think today of all those who have been abused by clergy,  and the hurt and betrayal they have experienced.
The Mgr said he was "saddened that many good Catholics were let down so badly over the issue of abuse and that some have even stopped practising their faith".
As Church, we must continue in our efforts to bring healing to victims and ensure that young people are always protected, respected and nurtured.
Cardinal Brady addressed Saint Patrick's Cathedral in Armagh by saying that his first reaction to the appointment was "one of great joy and great gratitude".
Monsignor Martin will receive a great welcome here in Armagh.  I can assure him of that.  The good and faithful people of Patrick's City never fail to give a cead milé failte to those who come at the request of the Holy Father.