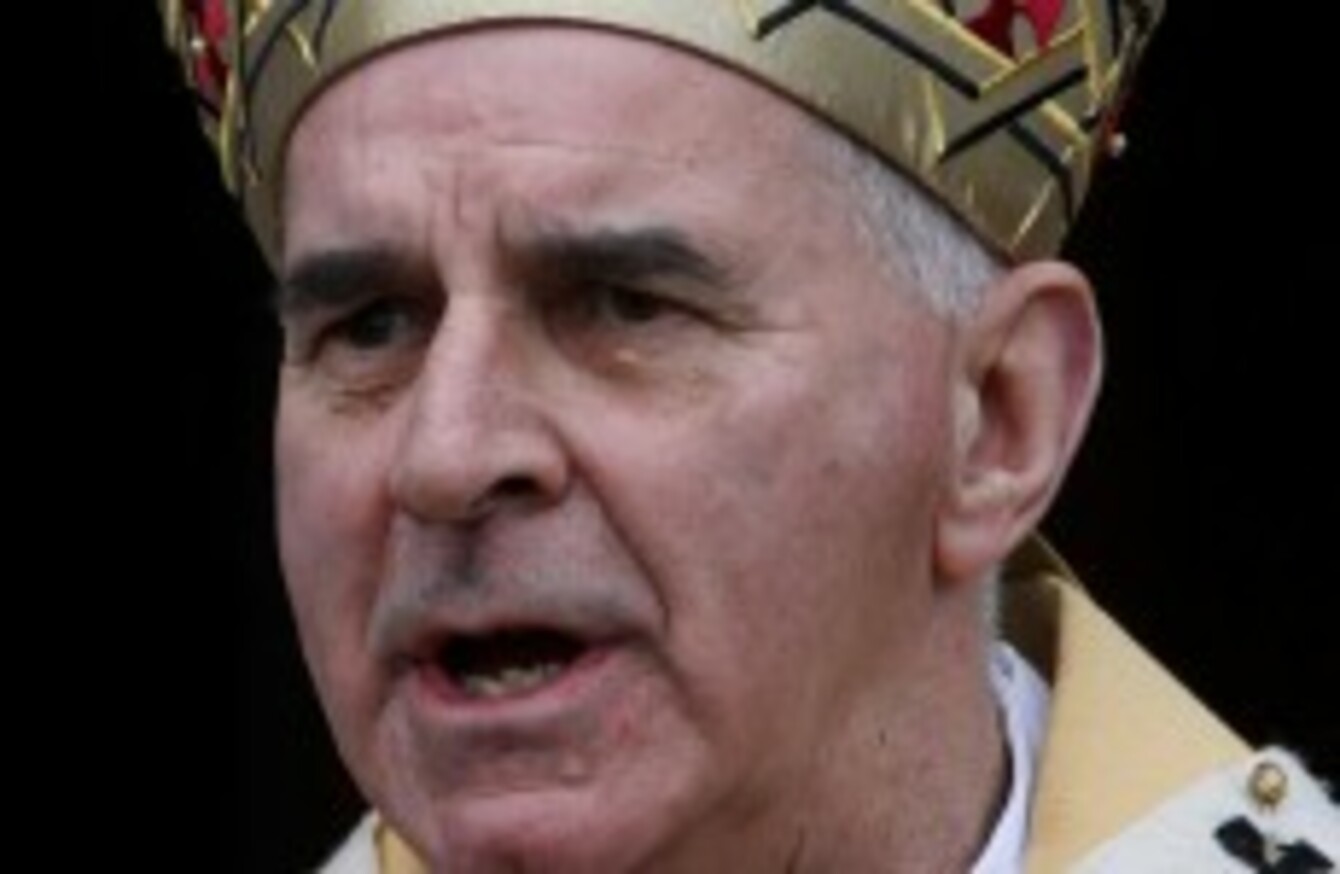 File photo of Cardinal Keith O'Brien
Image: Andrew Milligan/PA Wire/Press Association Images
File photo of Cardinal Keith O'Brien
Image: Andrew Milligan/PA Wire/Press Association Images
BRITAIN'S MOST SENIOR Roman Catholic cleric, who is due to vote on Pope Benedict XVI's successor, has been reported to the Vatican over claims of inappropriate behaviour, the Observer reported today.
Cardinal Keith O'Brien, leader of the Catholic Church in Scotland, contests allegations by three priests and a former priest which were sent to Rome a week before Pope Benedict's resignation on February 11.
Claimaints
The four claimants, from the diocese of St Andrews and Edinburgh in Scotland, reported to nuncio Antonio Mennini, the Vatican's ambassador to Britain, that O'Brien had committed "inappropriate acts" going back 33 years.
One priest claims he received unwanted attention from the cardinal after a late-night drinking session. Another alleges that O'Brien used night prayers as cover for inappropriate contact, according to the paper.
O'Brien has a vote in the forthcoming papal conclave. The claimants, who are demanding the cleric's resignation, are worried that their report will not be properly addressed if he is allowed to travel to Rome.
"It (the church) tends to cover up and protect the system at all costs," said one of the complainants, according to quotes published by the Observer newspaper.
The church is beautiful, but it has a dark side and that has to do with accountability. If the system is to be improved, maybe it needs to be dismantled a bit.
O'Brien, who is due to retire next month, has angered the gay community with his conservative stance on homosexuality.
He recently said that same-sex marriages would be "harmful to the physical, mental and spiritual well-being of those involved" and has long voiced opposition to gay adoption.