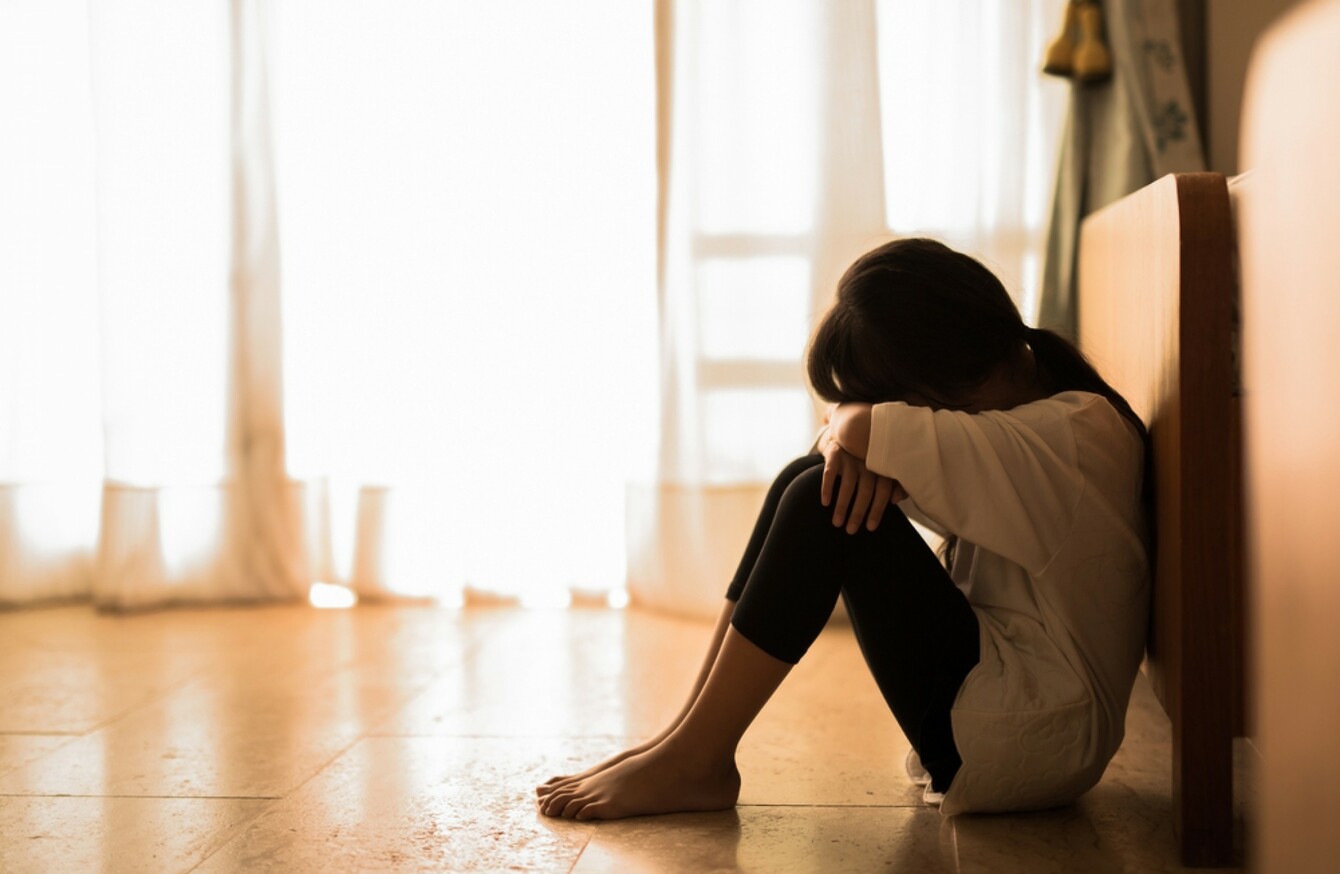 Image: Shutterstock/TORWAISTUDIO
Image: Shutterstock/TORWAISTUDIO
SHANE GRIFFIN spent eight years of his childhood in State care.
In that time he was moved through multiple foster placements, suffered sexual and physical abuse, and ran away from his place of residence multiple times.
"I'm an adult child of the Irish State," Griffin told listeners gathered in room in Leinster House on Wednesday.
"The State was also my parent. My birth parents – my late mother – was deemed unfit to parent my siblings and I," he said.
My mother also happened to be a vulnerable adult. This is how my siblings and I became her vulnerable children.
Wayne Dignam also spent much of his childhood in care. He grew up in different foster and residential care placements from the age of three – before being placed in long-term foster care from the age of eight.
"I was on the scrap heap," Dignam told the crowd gather in the AV Room of Leinster House.
"Living in a residential home in Bray after suffering a huge amount of trauma, multiple placements. I really had no concept of where I was going to be."
He said he met his future foster parents on the promenade in Bray, and they were the ones who decided to care for him.
"Somebody said 'I care, I care about your life'," said Dignam.
Your life is going to improve as a result of the care I give you.
Dignam is the chairperson and founder of the Irish Care Leavers' Network, while Griffin is it's advocacy manager.
The ICLN is a peer-led support service for people coming out of State-care after the age of 18. People in this situation can be extremely vulnerable and supports can be lacking.
As people who grew up in care, Dignam and Griffin saw the need for a network of people who have lived in State care and been through the system to support others in need.
Falling through the cracks
In November of last year, TheJournal.ie spoke to a young woman Natasha, who was homeless at the time in Cork city.
Natasha (20) had spent much of her childhood in State care, and when she was released at the age of 18 she found there weren't enough supports available for her.
She felt she had slipped through the cracks of the system and that her outlook ahead was bleak.
"I know so many alcoholics in my life. I don't want to be 40, living in a tent in this weather, waking up with a bottle of vodka beside me," she said at the time.
"Slipping through the cracks" was one of the main themes of the presentation when Griffin and Dingman gathered together TDs, senators, NGO and Tusla representatives and others in the AV Room of Leinster House on Wednesday.
The event was facilitated by Fianna Fáil's Fiona O'Loughlin, with Fianna Fáil's spokesperson on children Anne Rabbitte present also.
The men gave a presentation on the difficulties facing those in care and the need for action on addressing issues within the system.
Dignam spoke about the need to implement changes and reform to the care system. He called for stronger supports for children, for foster families, and for young adults after they leave State care.
He said the issues facing vulnerable children were not properly understood and that more public outrage and engagement was needed.
"I'm really questioning whether the public are engaged with this conversation," he said.
And I don't think politics and government take it seriously. I don't think there's enough outrage about this in society.
He pointed to the Children's Rights Alliance Report Card for 2017, which was published this week and rates the Government on its children's rights record.
#Open journalism No news is bad news Support The Journal

Your contributions will help us continue to deliver the stories that are important to you

Support us now
Overall, the Government scored a D+ for its record on children, with the report identifying serious failings in the care of homeless children, Traveller and Roma children and child refugees or asylum seekers.
"Institutionalisation of trauma"
There were 6,276 children in State care as of last November. Of these, nearly 6,000 are in foster care homes. Over 325 children are in residential care homes.
Both Dignam and Griffin spoke of the traumatic effect being moved through different foster homes and placements can have on a child.
Shane Griffin laid out a number of recommendations that should be implemented in order to improve the outcomes and care for children.
He spoke about how vulnerable children were "falling through the net" while living in residential care homes – which are group homes run by Tusla or independent charities.
"We call this residential care, I call it institutionalisation of trauma," he said.
Community supports, 24 hour care units that open on weekends, and more resources being diverted to different bodies were all listed as ways to improve the care of children.
There was a consensus among people gathered – which included representatives from Barnardo's, EPIC, the Irish Foster Care Association and others – of the need to work together to improve the level of support afforded to children.
"We need to make our collective voice heard for children who are vulnerable," said Dignam.
I don't think we're doing enough of it. I really don't and I don't think the public get it.