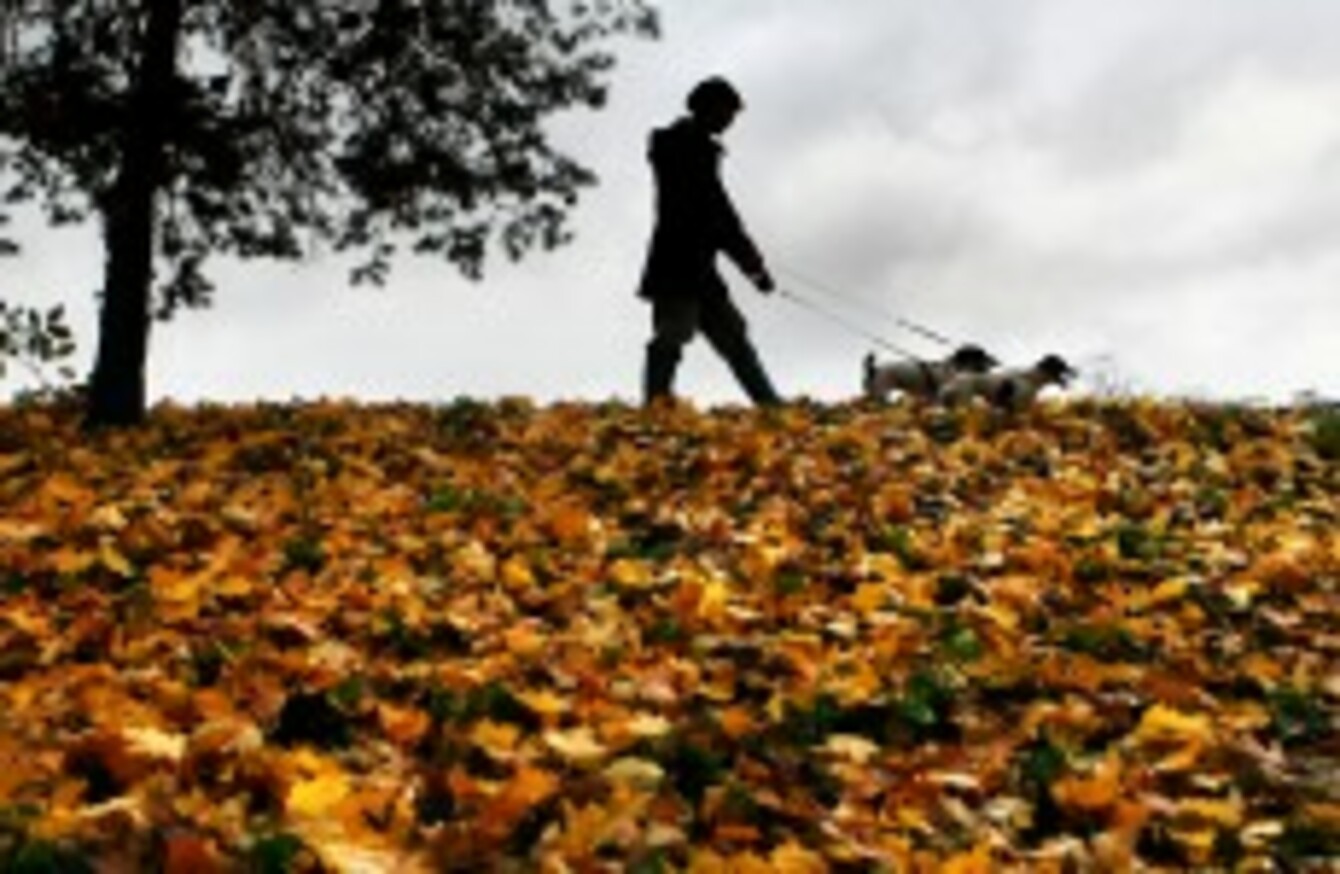 More time to walk the dogs? The Professional Unemployed is often at a loss when they lose their job after a lifetime of working.
Image: David Jones/PA Wire
More time to walk the dogs? The Professional Unemployed is often at a loss when they lose their job after a lifetime of working.
Image: David Jones/PA Wire
THEY ARE CATEGORISED as the professional unemployed.
Until recently, they were in jobs that gave them a comfortable lifestyle. Or they ran their own businesses, subjecting themselves to the daily challenges of self-employment: tweaking products and services, developing new lines and dreaming dreams.
And, then, the indiscriminate big bang took them out at the knees, as it took out so many others. Now, they haven't got jobs. Their businesses have failed. They have weekly shortfalls trying to keep things paid.
And, in many cases, they see no prospects: self-belief and the power to influence their future having gone south along with the job or the business. The phenomenon of the professional unemployed has become so commonplace now that, last month, NUI Maynooth held a two-day workshop – Guiding the Professional Unemployed – to assist practitioners in the various agencies who are encountering more and more people of the above profile seeking assistance.
What is coming to light is that many of those who previously achieved in their careers are extremely poorly-equipped to navigate their current position.
All sense of self-worth can vanish
Frequently, they know very little about how to apply for a job. They were often head-hunted or made progress up the ranks, and never developed an appreciation of the nuances of job-searching – where jobs are advertised, how un-advertised jobs get filled, how to write a CV, how to use their network, how to portray their strengths in a job interview, and the like.
All sense of self-worth can vanish.
"Am I employable anymore?" I was asked by Martin (not his real name), a forty-something male who had scaled the heights for most of his business life (my work brings me into regular contact with people of this profile.) I saw him as a wholly employable person: versatile, excellent with people, someone others would follow, inspirational even.
And yet he couldn't see it. "What have I got to offer?" he wondered. When his business succumbed to the downturn, his self-belief plummeted with it. The 'fall from grace' was total: like losing your footing at the top of Everest and tumbling all the way back to base camp. There was no respite.
Mary (again, not her real name) articulated her demise in different, but equally insightful, terms. She, too, had seen her successful working career run aground when she was laid off by the multi-national company for which she worked at middle management level.
"It was like one minute I was switched to success, and the next minute I was switched to failure – there was nowhere in between, just gone out like a light," she said.
A highly-talented sportsperson – with accolades, contacts and respect in the sporting world – she had become entirely pessimistic about her career options. She had ceased to see the value in her sporting achievements, for example.
Outwardly, they look accomplished and formidable – inside they're flailing
Arguably, those were her strongest suits. By accessing that network alone, she could generate opportunities for herself. The sport at which she excels has a strong commercial element here in Ireland and worldwide, and she has many doors upon which she can knock, but the benefits of that dominant element of her life eluded her as she contemplated redundancy. Yet, she asked: "there's nothing I can do, is there?"
This is a story repeated over and over again throughout Ireland at the moment. Many people allow their self-worth and status to become closely bound up with their careers: when that goes, everything goes, right back down to base camp. And, outwardly, they may look as accomplished, formidable and able as heretofore: inside they're flailing.
What can be done to get these people back on their feet again? Friends and family members, as well as former work colleagues, can play a huge role in helping people to see their own worth: time and again when working with individuals or groups, I am taken aback by the blind spots people have when it comes to evaluating their own strengths.
They tend to see their attributes in narrow, esoteric terms, and fail to project those attributes beyond what they have always done. An intervention by a family member or friend, if even just point out skills and qualities, can have a hugely beneficial effect, and, where possible, we should take time to say those things. It may have much greater impact than you realise.
Liam Horan of SliNuaCareers.com is TheJournal.ie's resident careers guru and he's always keen to hear your stories. To obtain your free Career Resource Pack from Sli Nua Careers, simply go here.