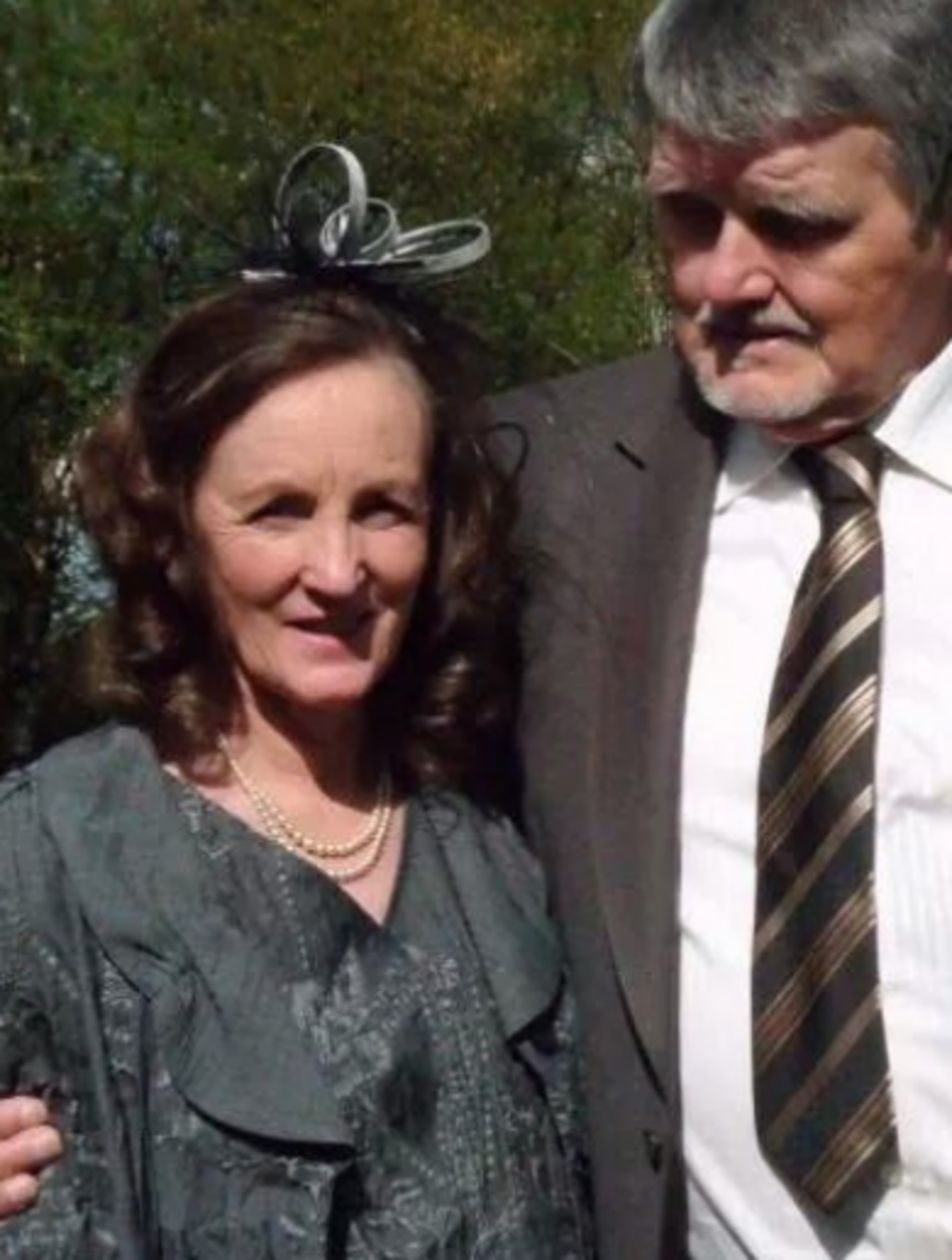 Eleanor and Seamus
Eleanor and Seamus
SHE HASN'T TAKEN a day off in nearly 19 years, or had a full night's sleep in over a decade — but Mayo woman Eleanor Ryder says she'd do it all again.
"I'd do it in a heartbeat," Eleanor told TheJournal.ie, as she headed with her family to pick up the Red Cross 'Carer of the Year' at Dublin's Mansion House.
A fulltime carer since her husband Seamus was diagnosed with a severe brain condition in 1995, she said she felt "humbled" to be nominated for the award.
I feel very nervous right now about making a speech. It feels like an out-of-body experience. I haven't socialised at all really for the last few years.
The couple's daughter Jennifer nominated her mum for the award, which recognises the dedication and commitment of carers in the home and in the community.
Eleanor said there were people like her "all around the country" not getting enough recognition for what they do for their loved ones each day.
"I would never think of putting myself forward," she added.
As far as I'm concerned he is my husband.
Diagnosis
In 1995, viral encephalitis left Seamus with permanent damage to two areas of his brain, resulting in regular epileptic and anxiety-based seizures, and dramatically reducing his motor skills and memory.
An acute heart attack four years later resulted in him having 14 stents placed in his heart.
"They did have him signed into a home years ago, but I knew he wouldn't survive," Eleanor said.
She was also caring for her own elderly mother when she made what would be a life-changing decision to care for him at home, in addition to raising her two young children.
Since then, it's been "24/7 literally morning to evening" taking care of her husband's day-to-day needs.
'The night is the worst'
As his carer, she also monitors him each night for seizures, hallucinations, chest pain and unconsciousness.
The night is the worst. We can't control the seizures at night, which is why I haven't slept properly for so long.
#Open journalism No news is bad news Support The Journal

Your contributions will help us continue to deliver the stories that are important to you

Support us now
"He's scared of having another seizure when he does go to sleep — we stay up until around three, so half the night is gone."
The couple still manage to get out of the house every day for a cup of tea, which is "his regular therapy".
"We still do that every day… If it was aramageddon we would still be on the road."
Jennifer Ryder, who accompanied her mum to today's ceremony, said Eleanor even slept on a chair when her dad was taken to hospital, as he isn't able to communicate with the nurses himself.
And while Eleanor said she was "delighted" to be heading to the Mansion House ceremony, she said she found herself focusing solely on what she would say in her acceptance speech.
"Talk to me in an hour, you'll get a better answer then," she laughed.