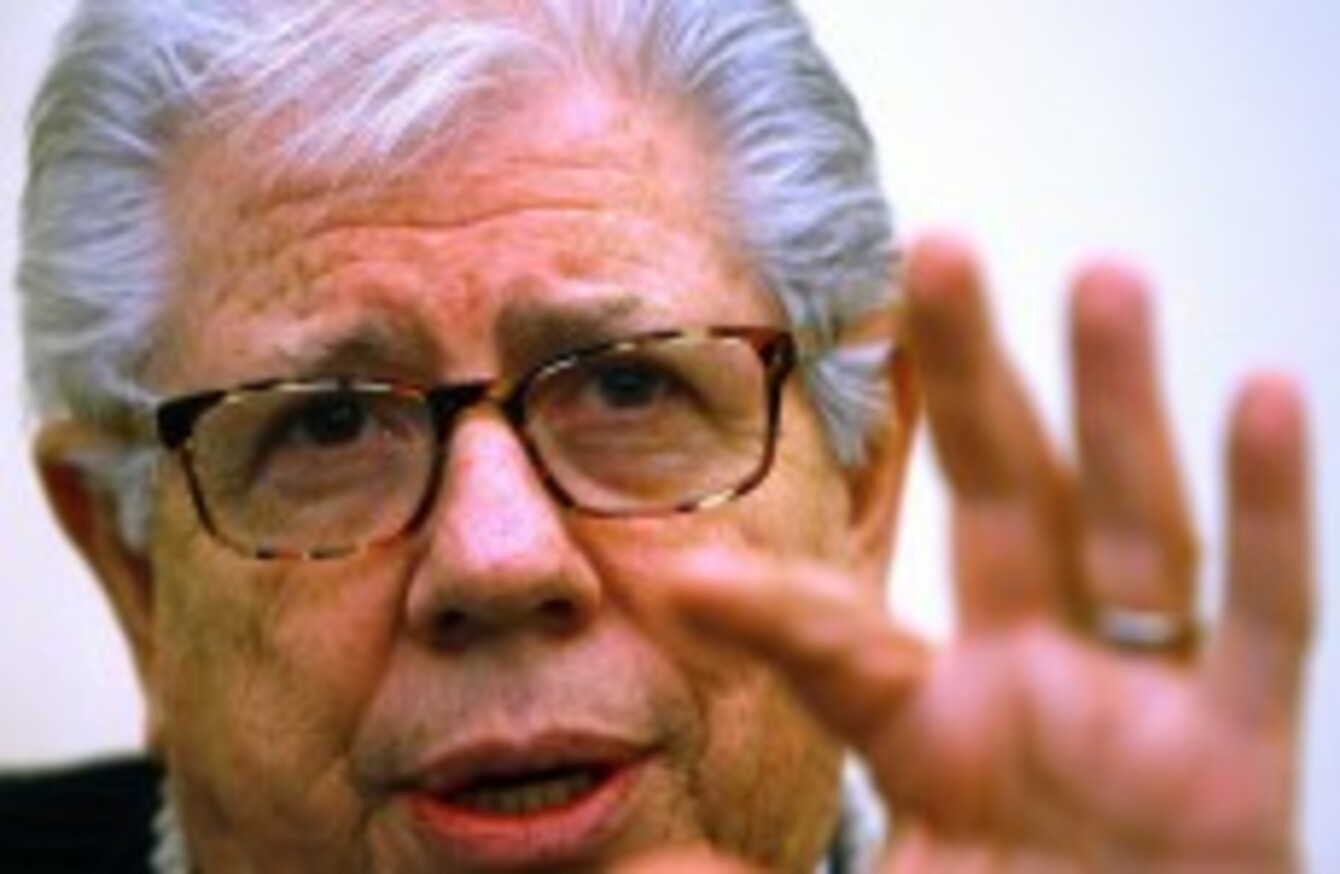 Watergate journalist, Carl Bernstein
Image: (AP Photo/Jacques Brinon)
Watergate journalist, Carl Bernstein
Image: (AP Photo/Jacques Brinon)
TODAY IS THE 41st anniversary of the break-in at the Watergate hotel in Washington.
Last night, the legendary journalist Carl Bernstein, who broke the story with his colleague Bob Woodward, was in Dalkey for the final event of the Dalkey Book Festival. St Patrick's Church was packed to the rafters with fans who had come to hear the 69-year-old in conversation with David McWilliams.
Bernstein and his colleague Bob Woodward were only junior staffers when they investigated the Watergate scandal story for The Washington Post, which led to numerous government investigations and the eventual resignation of President Richard Nixon.
Speaking last night, the investigative journalist gave his opinion on a number of issues, from the role of investigative journalism to the Obama presidency.
Richard Nixon
When asked did he know whether the Watergate story was going to be as big as it was, Bernstein said he did not, but as more information came to light he said he remembered getting a coffee with Woodward at the vending machine just off the newsroom and turning to him and saying:
Oh my God, this president is going to be impeached.
He added that people often asked weren't they afraid. "Yeah, we were afraid we were going to make a mistake," he said.
"We are now in the digital age of journalism," said Bernstein. He was critical about journalists relying on social media for sources and stories, while stating they can be great tools, he said "real reporting is about going to the people, knocking on doors, searching for documentation…"
He was critical of Julian Assange and Wikileaks, stating that "throwing documents" into the newspapers "without giving it context" is not journalism. He criticised how Assange's actions put many lives 'at risk', adding "we have a responsibility as journalists".
Deep Throat
Woodward and Bernstein's infamous source on the Watergate story, Deep Throat, was protected by them for many years. His identity as the former Federal Bureau of Investigation Associate Director Mark Felt was only revealed in 2005. Bernstein said:
We were smart enough not to even tell either of our now ex wives who Deep Throat was – we kept that secret for over 30 years.
When asked did he think something like Watergate could happen again, Bernstein said: "I would be amazed if a president was willing to conduct a criminal presidency again."
Obama's presidency
Speaking about American politics, Bernstein said that the current US President Barack Obama has had many failings over his term in office, stating that he seems to be a reactionary president, acting very late when it comes to situations like Syria.
"It takes Clinton calling him a wuss [for him] to then outline his policy," he said, adding "he is a very reactive president instead of leading first".
Bernstein is also an expert on Hillary Clinton, having written her biography in 2007. When asked did he think she will run for the presidency, he said: "She should run for the presidency, if she is healthy".
However, he added: "She hasn't had a day off since 1990."