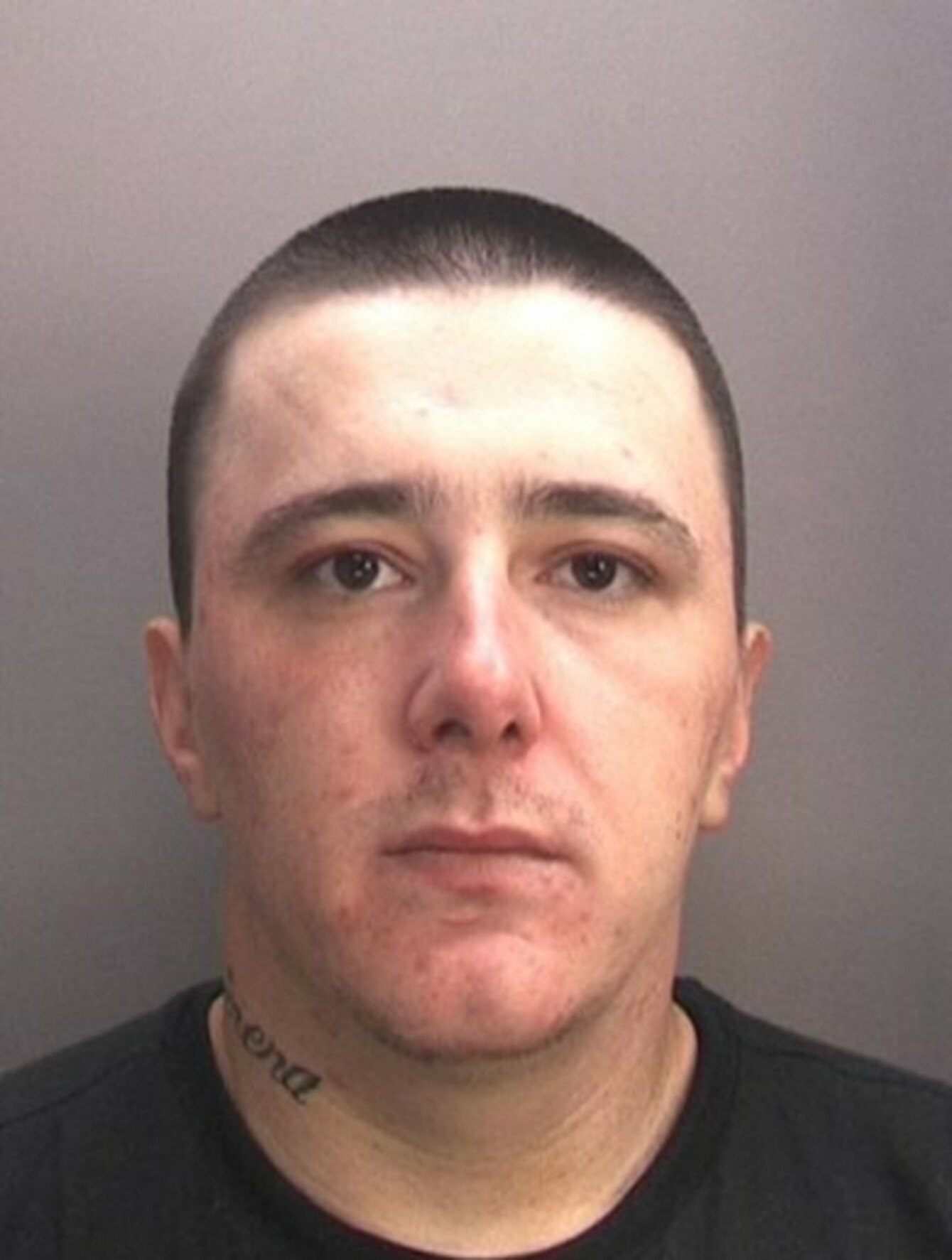 A BRITISH MAN who managed to strike up a friendship with a woman he did not know while behind bars before making her life a misery – has been jailed for five years.
Carlos Boente – aged 33 – was a serving prisoner at HMP Birmingham when he began texting and phoning the woman – who was only 19 at the time – in November 2013 after getting her number from a cellmate.
Boente had initially asked her to change his Facebook password and, while the teenager did not know who was contacting her, she agreed to do so as a favour.
Boente then sent thousands of texts to the woman and called her constantly, telling her sad stories about his life saying he had no family and nobody visited him in prison.
The woman says she felt sorry for him so continued to respond to him but his communications soon took a sinister turn. He began to ask where she was and if she did not reply, he would leave abusive and threatening messages.
The victim finally contacted police when he told her he had friends on the outside watching her, sending her a picture of her front door.
On 25 January 2014, Boente's already frenzied behaviour began to escalate and he made numerous calls to the woman, shouting abuse at her and then calling back to apologise.
It was alleged that during these calls, he told her she was going to die and made threats against her young child.
"Even when the victim was giving a statement to us about Boente's behaviour, we witnessed him constantly calling her, shouting down the phone and being abusive," said Detective Constable Vanessa Lewis who led the investigation.
Despite knowing we were investigating him, Boente showed no signs of stopping his disturbing conduct. On 24 March, shortly after we blocked his letters and landline contact from the prison, three men entered the home of the woman's aunt and uncle looking for a safe.
"Boente's Facebook status two days later – boasting that he sent his "soldiers" to the property – indicated he was behind the burglary."
Boente was charged with two counts of threats to kill, one count of harassment, one count of conspiracy to burgle and three counts of possessing a mobile phone while in prison.
Boente denied all the charges against him, apart from two counts of possessing a mobile phone.
On 1 April, he was cleared of the threats to kill charges but found guilty of conspiracy to burgle, harassment and the remaining phone possession charge, and sentenced to a total of five years in prison.