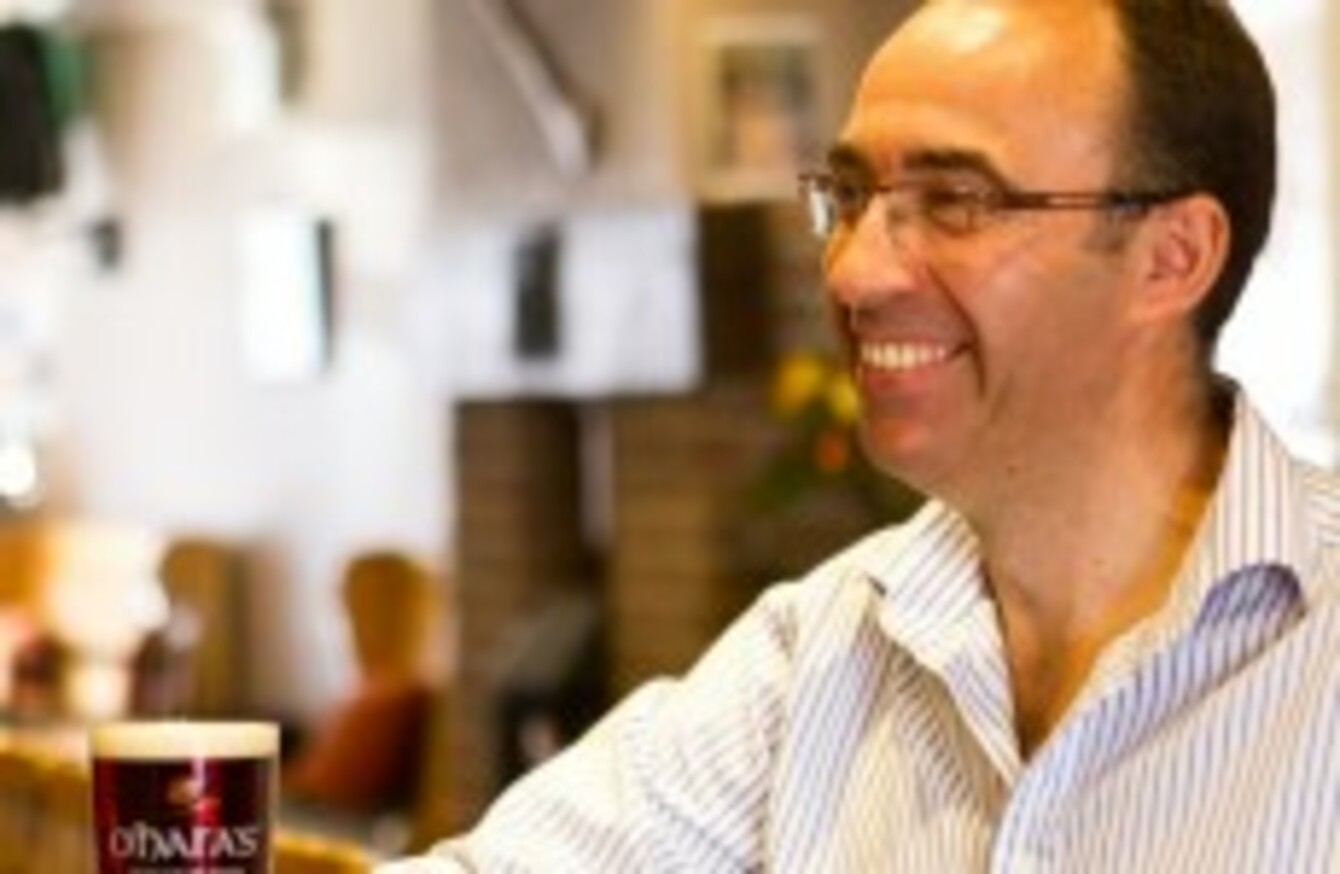 Carlow Brewing Company chief executive Seamus O'Hara
Image: Niall Bouzon
Carlow Brewing Company chief executive Seamus O'Hara
Image: Niall Bouzon
THE BOOM IN craft breweries across Ireland has come with one hitch – a highly-competitive market for skilled beer makers.
But for established players like the Carlow Brewing Company, which now exports its O'Hara's line of ales, stouts and lagers to 25 countries, there are much worse problems to have after seeing the local industry go through a period of exponential expansion.
Chief executive and founder Seamus O'Hara told TheJournal.ie that in the early years of his Bagenalstown business it was "very tough just hanging in there", but that had changed dramatically with the rise of the craft-beer movement.
The 19-year-old company has lately been investing €1.5 million to expand its brewing and packaging operations, and as part of that growth it announced plans to add a dozen staff to its existing workforce. 
They include salespeople to drive the company's export business, as well as brewery staff and other roles.
"There are more skilled brewers becoming available in the sense that the sector is growing, but at the same time – because the sector is growing – the demand for them is increasing," O'Hara said.
We like to see people with a positive attitude in general, who are ambitious and motivated – people who are not just looking to make up the numbers, but are looking to make the most of the opportunity."
'Down to doing a good job'
The Independent Craft Brewers of Ireland recently predicted a fivefold increase in production from microbreweries as their numbers swelled from the current 50-odd commercial operators.
But O'Hara said with craft beer currently accounting for only 1.5% of the local beer market there was still plenty of room for new brewers to continue developing the industry across the country.
Longer term, I can see (the share) going to 5 or 10%, which I think leaves space for a good few breweries. Some will do well, some won't – it's down to doing a good job."
The industry also got a boost in the last budget with the production ceiling for excise relief raised from 20,000 to 30,000 hectolitres.
Craft beer consumption in Ireland remains at a tiny fraction of the figures achieved in other markets like the USA, where domestic and imported craft beers accounted for 17.6% of all sales last year.
O'Hara said about half of the brewer's existing output was consumed in Ireland and he expected that mix to remain consistent over the coming years, although he hoped the underlying sales continued to grow.
The company turned an operating profit of about €660,000 last year – up from €274,000 for 2013, according the the company's most-recent accounts. It is co-owned by O'Hara and Carlow businessman Victor Treacy, who runs shipping company Victor Treacy International.
It has also expanded its production into craft cider, another industry tipped to grow in similar fashion to the craft-beer movement, with the Falling Apple brand.