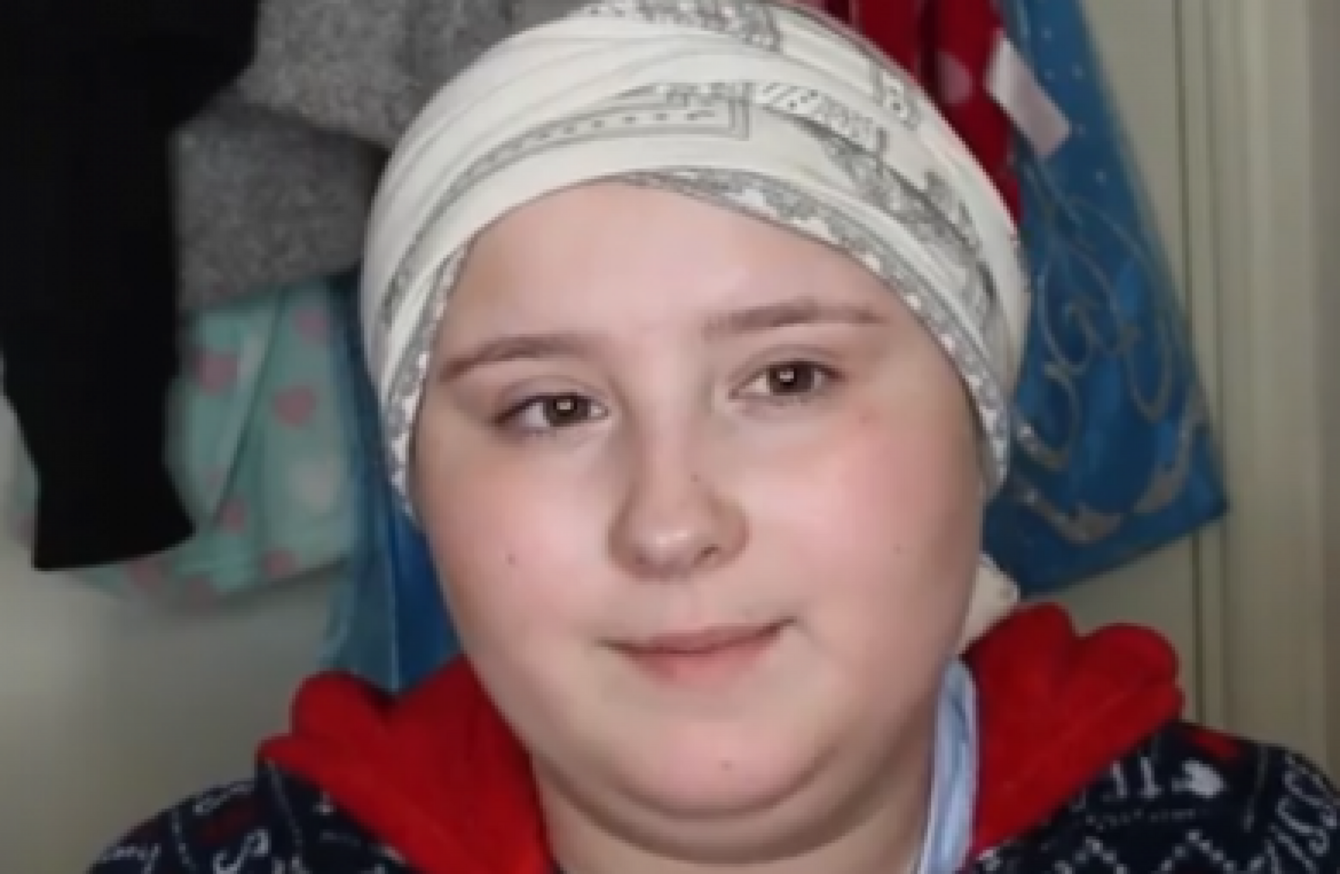 A TEENAGE GIRL from Carlow has started her specialist chemotherapy in the US after managing to raise €600,000 following an emotional video posted on her Facebook page.
Shauntelle Tynan (18) has gone through "a tough couple of weeks", according to her parents, but is doing well.
The 18-year-old travelled to Houston, Texas to receive specialised cancer treatment that is not available anywhere else.
According to the teenager's fundraising Facebook page, Shauntelle is being kept in hospital so she can be made as comfortable as possible.
"Yesterday, Shan started her clinical trial of a high dose targeted chemotherapy, we hope that she will respond well and this will be the right treatment to help her hit hard and beat cancer once and for all.
It's been a tough couple of weeks but thankfully she has been doing well this week with a combination of an exceptional medical team, new meds and regular acupuncture. She will remain inpatient for her treatment so she can be closely monitored and kept as comfortable as possible.
In a video posted to Facebook last month, Tynan pleaded with the public to support her health care costs in the US and said specialist treatment would be her "last-chance".
Since posting the video, the funds have gone from €50,000 on Sunday to almost €650,000 as it stands this evening.
Shauntelle took to social media to thank everybody who donated:
The people of Ireland have truly come together to help me get better and for that I'm truly thankful. There has been few haters but millions of lovers and each person showing positivity helps us through each day. The good always outshines the bad.