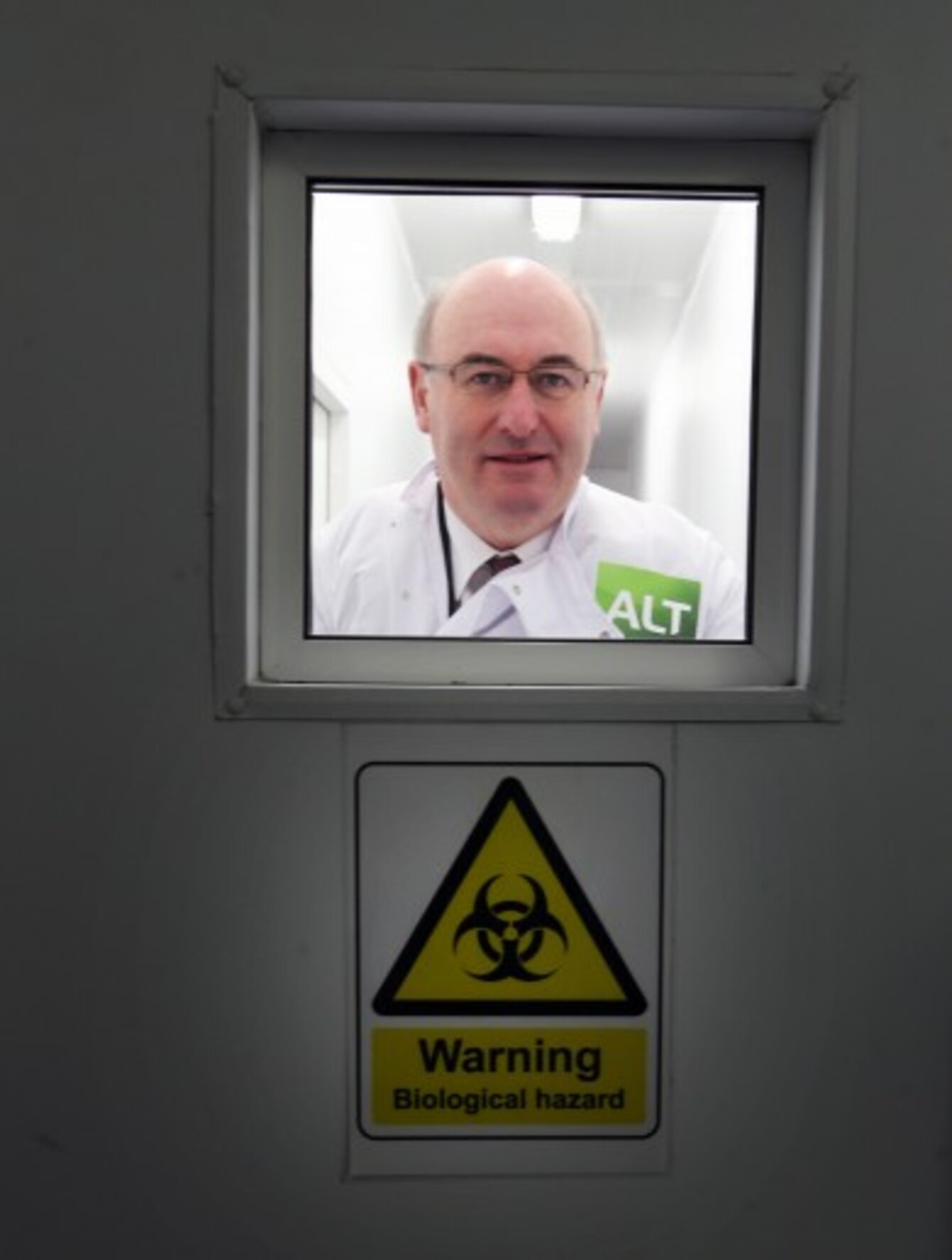 Former Carlow-Kilkenny TD Phil Hogan
Image: Leon Farrell/Photocall Ireland
Former Carlow-Kilkenny TD Phil Hogan
Image: Leon Farrell/Photocall Ireland
AS WELL AS the two referendums taking place this Friday, voters in the constituency of Carlow-Kilkenny are having their say in a by-election to fill Phil Hogan's old Dáil seat.
The former environment minister vacated the seat to take up the prestigious role of European Commissioner for Agriculture last November.
A by-election must take place within six months of the seat becoming vacant so the government chose to tie it in with the two referendums – on same-sex marriage and the presidential age – taking place this Friday.
So, who's in the hunt for Big Phil's seat and what are the issues on the doorsteps? Here's everything you need to know…
Carlow-Kilkenny seems like a big constituency? 
It is. Created in 1948, it's a five-seater with an electorate of just over 105,000. Around two-thirds of that is made up of voters in Kilkenny with the other third in Carlow.
It spans the entire area of county Kilkenny and most of county Carlow, taking in Kilkenny city, Carlow town, Urlingford, Tullow and Bagenalstown. A small part of Carlow makes up the Wicklow-East Carlow constituency.
It's a largely rural constituency with two big urban bases in Kilkenny city and Carlow town.
Who are the current TDs?
Fine Gael won three seats at the last general election with Hogan elected along with John Paul-Phelan and Pat Deering. The constituency is also represented by Labour's junior minister Ann Phelan and Fianna Fáil's media shy deputy John McGuinness.
Who's in the hunt this time around? 
The by-election is seen as two-horse race between the Fianna Fáil candidate Bobby Aylward – who lost his seat in 2011 – and Fine Gael's David Fitzgerald, a local councillor, who saw off the challenge of former IFA president John Bryan to take the party's nomination earlier this year.
The relatively conservative constituency has been traditionally split between the country's two dominant political parties and, in line with the general trend in 2011, Fine Gael gained a strong foothold in the constituency last time out.
Fitzgerald has championed his age –  he's quite a bit younger than Aylward – and his expertise in small business. Fine Gael has becoming increasingly confident of taking the seat in recent weeks and believes it has a better message to sell – the economic recovery and job creation – than Fianna Fáil.
Despite this, Aylward is seen as having a slight edge on his rival and is being heavily backed to take the seat. He's old school Fianna Fáil but the party knows that winning this by-election is crucial having failed to take a seat in any of the six by-elections that have taken place in this Dáil term.
Was there no room for a fresh young Fianna Fáiler this time around? 
Councillor Patrick McKee had sought the party's nomination but then withdrew and later quit Fianna Fáil altogether to became the Renua candidate in the constituency.
Having been a strong activist in Kilkenny for the last decade, his recruitment to the country's newest political party was a significant coup for Lucinda Creighton, although he had to deny claims he tried to join Sinn Féin.
Has he a chance of winning the seat? 
It would be a major surprise if McKee took the seat but he is expected to perform strongly. Indeed, this by-election is an early test of what voters actually think of Renua.
The party has concentrated on canvassing areas of the constituency that it believes others haven't and has been particularly focussed on Carlow despite McKee's strong Kilkenny links. He should, theoretically, be transfer-friendly and a strong performance will set him up well for the general election.
What about Sinn Féin. Are they in the hunt? 
Sinn Féin is running local councillor Kathleen Funchion who came seventh in the general election four years ago and is making her third attempt at winning a Dáil seat. She will be hoping to capitalise on the increasing popularity of her party and some voters' anger with the so-called establishment parties.
Sinn Féin has poured a lot of resources into the by-election campaign with party leader Gerry Adams making several visits to the constituency in recent weeks and the party even holding its Ard Comhairle meeting there last weekend.
Let's not forget Labour… 
Let's not. Labour selected Carlow-based councillor Willie Quinn. He comes from a small farming background and is big on the rural issues. It also helps that he is one of the few candidates with a Carlow base. But he's not expected to come close to winning the seat given the general anti-Labour sentiment across the country.
Are there are other candidates? 
There are.
Watch out for the Green Party councillor Malcolm Noonan, a former Kilkenny mayor, who is well-established in the constituency. He will hope to put in a strong performance.
There are a plethora of left candidates and the continuing split between the far-left parties parties means that the Anti-Austerity Alliance is running Conor MacLiam while People Before Profit's candidate is Adrienne Wallace.
You can't help but think that if they two movements got together and ran one candidate it would give the far-left a better chance of sneaking a seat or at least coming close.
As for the rest, there is Peter O'Loughlin, a former European election candidate who won 7,000 votes last year. He wants strict border controls to limit immigration.
Keep an eye on the National Citizens Movement's Elizabeth Hourihane who is backed by MEP Luke 'Ming' Flanagan.
There are three independents, councillor Breda Gardner, who was elected to Kilkenny County Council last year, Noel G Walsh, and Daithí Holohan, who calls himself an 'independent republican' and caused a bit of a stir on the recent Vincent Browne constituency debate.
What are the issues on the ground? 
From those we've spoken to in recent weeks it's not surprising that water has been a feature as the first Irish Water bills have landed in people's post boxes. Housing has also cropped up, making it no surprise that there was a government announcement of a €17 million housing programme for the area recently. Labour was at the forefront of that.
The recovering economy has cropped up, but people want to feel it in their pockets more. There has also, we're told, been a lot of talk on the doors about emigration and parents who've watched their children leave but now want them to come home. Enda Kenny and ministers have talked a lot about this in recent months.
An interesting analysis of where the 12 candidates in Carlow-Kilkenny fall on the political spectrum: 
This is a biggie for Fianna Fáil, isn't it? 
Yes. The national coverage of this by-election result will focus on the fortunes of the Soldiers of Destiny. Win the seat and the pressure is off, but an Aylward defeat will raise more questions about the future of party leader Micheál Martin and his inability to secure a by-election victory in this Dáil term.
He hasn't been helped by the reluctance of John McGuinness, a frequent critic of the leadership, to get involved in the campaign. He went on holiday a few weeks ago, which led to more internal strife.
Call it then… 
This could be a long one with a wait to find out the result as Fianna Fáil and Fine Gael battle it out. Transfers are crucial, which is why we can't discount the likes of McKee or Funchion.
Right now, it really is too close to call, but it'd be a surprise if the seat is neither Fianna Fáil's nor Fine Gael's come Monday morning.