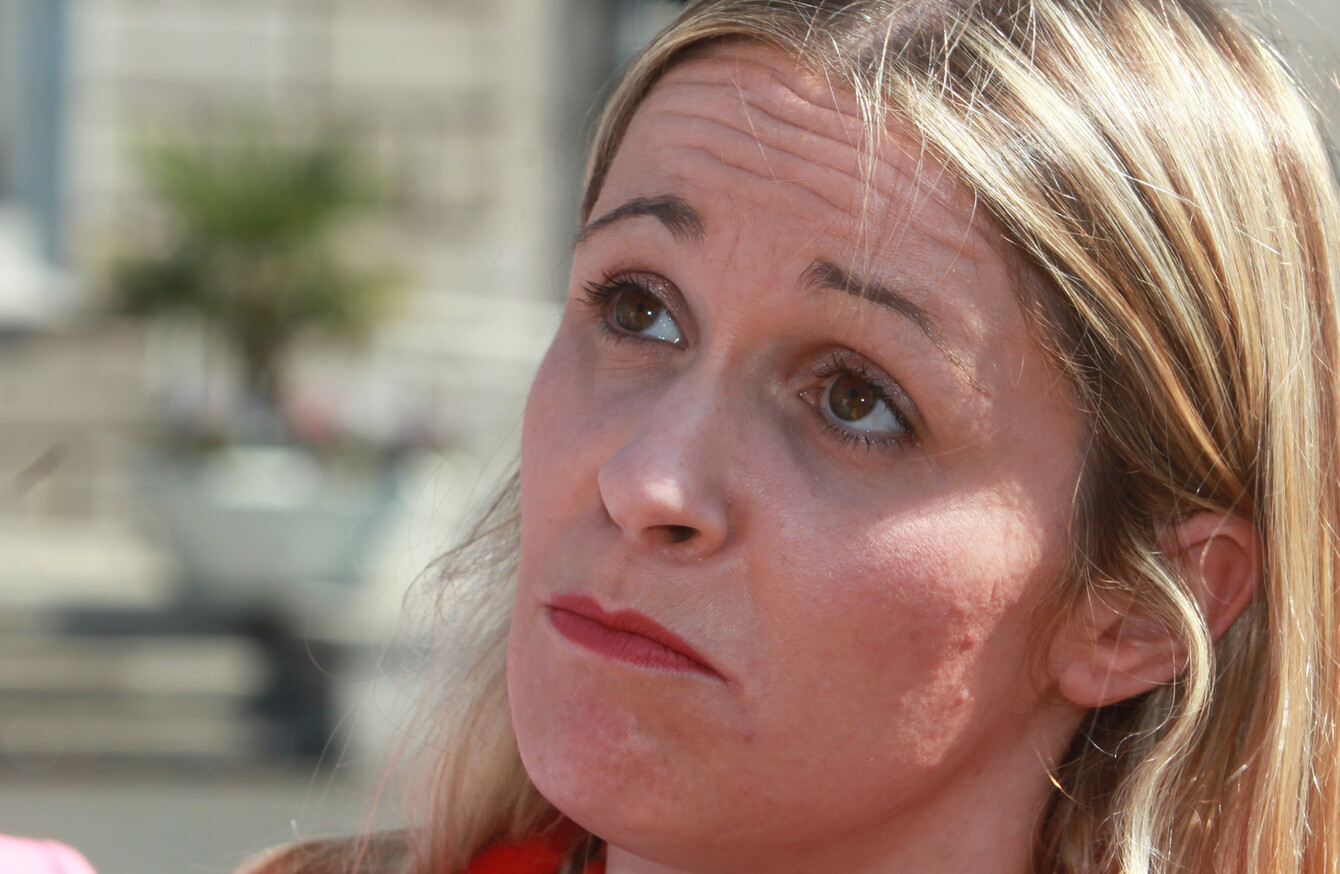 Carol Nolan TD
Image: Leah Farrell via RollingNews.ie
Carol Nolan TD
Image: Leah Farrell via RollingNews.ie
Updated Jun 19th 2018, 3:00 PM
SINN FÉIN TD Carol Nolan has confirmed that she will not be returning to the party after being suspending for voting against legislation to allow for last month's referendum on the Eighth Amendment.
Sinn Féin Whip Aengus Ó Snodaigh told Nolan that she had been suspended for a period of three months on 21 March.
Nolan was the only one of the party's 23 TDs to vote against the bill passing.
In a statement today, Nolan said that she feels that "as a pro-life republican woman" that she "no longer has a place in [Sinn Féin]".
At the party's Ard Fheis in Belfast last weekend, Sinn Féin passed a motion that directs its TDs to vote in favour of abortion on request when legislation comes before the Dáil.
Another motion which sought to allow members to vote according to their conscience on the issue was defeated.
"It was disappointing that at the Ard Fheis which took place in Belfast at the weekend, the party's delegates voted against the motion to allow members to have a conscience vote on the issue of abortion," Nolan said.
I feel that it is unethical to force TDs who are strongly opposed to abortion to vote against their conscience.
Every TD in Leinster House is directly responsible for the laws that they enact. If a TD votes for abortion they are responsible for all abortions that happen in this state.
I do not want to have, act or part in bringing about the end to the life of an unborn child, the most vulnerable in our society. It is not for politicians or society in general to decide who lives or dies.
"I cannot and will not support abortion and for that reason, I have made a decision to leave Sinn Féin."
Sinn Féin leader Mary Lou McDonald has described Nolan's resignation as disappointing but not surprising.
"I very much regret Carol's decision to resign from Sinn Féin. Her resignation is disappointing but not surprising," McDonald said.
"Sinn Féin made every effort to give its members space and latitude to articulate a position contrary to the party's position in the recent referendum campaign on Repeal of the Eighth Amendment.
"The people have spoken on this issues. The Sinn Féin Ard Fheis has democratically agreed the party's position to support the forthcoming legislation. I wish Carol and her family well."
Speaking during the debate on the above two motions,  Michelle O'Neill MLA told members that everyone is entitled to have a conscience but that "there is a distinct difference between our own personal views and our role as legislators".
The motion directs that elected members "act in line with the view of the Ard Comhairle", effectively reinforcing Sinn Féin's stance that members face censure if they vote the against the party.
Party whip Aengus Ó Snodaigh TD said that elected members must obey the whip when it is applied and that they must reflect policy as set by the Ard Fheis.
"When you are elected for Sinn Féin you will stand for the policy of the party as decided by the members here," he said.
Other suspensions
Nolan's suspension wasn't the first the party has implemented due to their voting record on issues relating to abortion.
Sinn Féin TD Peadar Toibín was suspended back in 2013 for voting against the Protection of Life During Pregnancy Bill 2013, which Sinn Féin was supporting.
Meanwhile, Senator Máire Devine was been suspended in March for retweeting a post which called Brian Stack, a senior prison officer shot dead by the IRA in the 1980s, a 'sadist'.
Devine returned to the party today following her suspension.
With reporting by Ronan Duffy