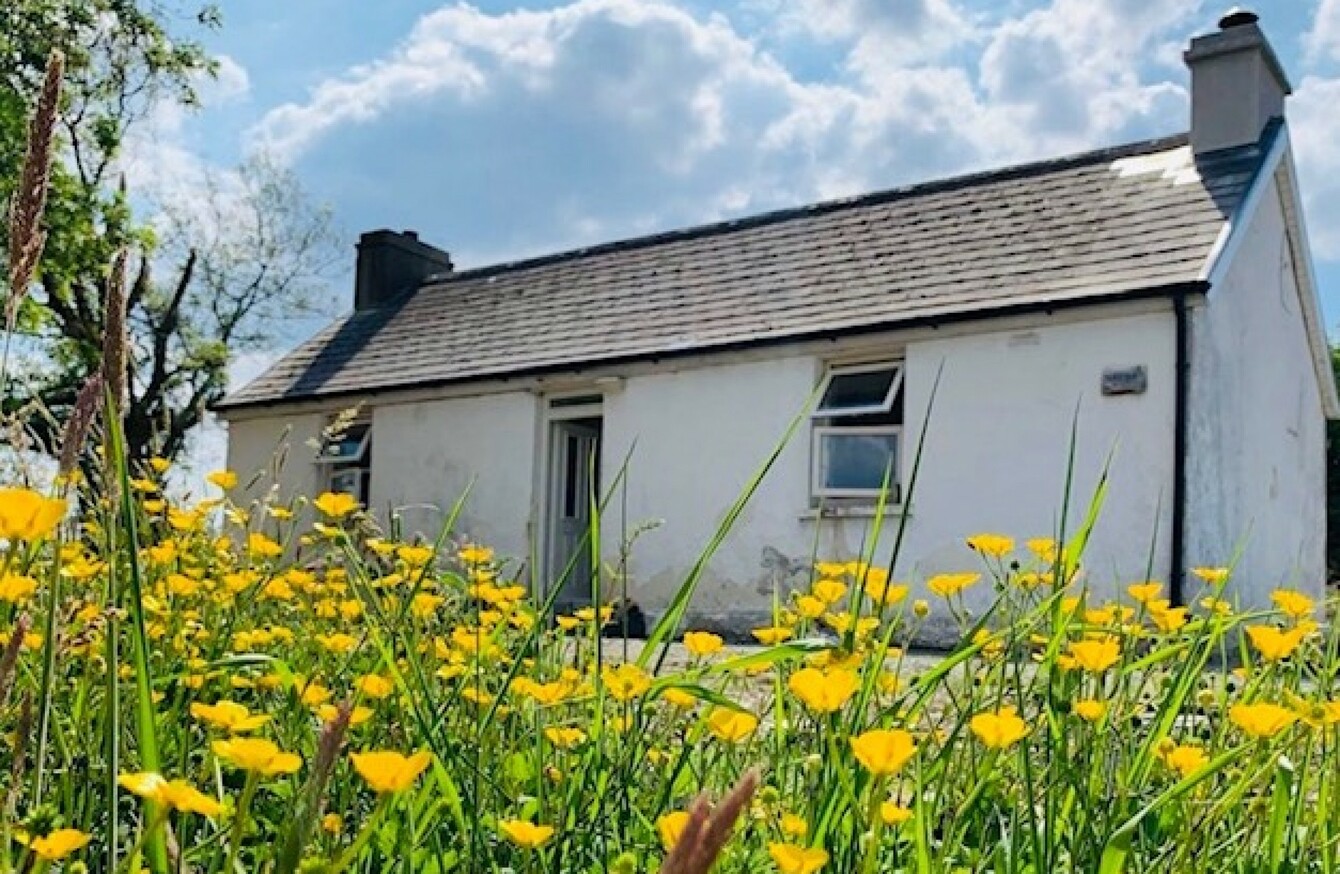 Image: Instagram/carolineo17
Image: Instagram/carolineo17
About you
Name: Caroline O'Sullivan
Age: 57
Occupation: Retail administrator
About your home
Location: Co Kerry
What type of house is it? A cottage built in the mid 1800s
How many bedrooms and bathrooms? One bedroom, one bathroom. We converted the second bedroom into a kitchen.
When did you move in? Less than a week ago, on July 24, 2020
Who lives there? Myself, my partner, and our six cats!
What made you choose this home over others?
This cottage was my partner's childhood home, and though he hadn't lived here in 30 or so years, it holds a very special place in his heart. We've spent a long time renovating it and finally moved in just over a week ago. 
What is your favourite place in your new home?
Our living room is more or less finished and I love it. I'm looking forward to winter, lighting the turf-burning stove and a few candles. During the summer it's bright and airy as it has windows front and back.
What was the biggest renovation challenge?
We converted a small bedroom into a kitchen. It was tricky to get everything I needed into such a tight space, but it got done. Although the space is small, it's efficient, and I love cooking there. 
Now that the inside of the cottage is nearly there, it's time to start thinking about clearing the jungle at the back of the house, and giving this home a garden once again.
Is there any part of your new home that makes it unique?
The ceilings in this cottage are high – nearly 11 feet tall – and they're my favourite part of it. They were initially painted a dark brown, so we spent the first few weeks of the Covid lockdown cleaning them up and painting them a brilliant white.
How does an average day start in your home right now?
We like to wake up early without alarms, between 6 and 6.30am. The six cats need feeding first. Then it's onto tea and homemade brown bread for us, usually eaten while sitting at the table in the living room and looking out at our bird feeders.
I work part time, and since we began this refurbishment most of my time has been taken up the cottage: you'll find me painting, or working on upcycled furniture for one of the various rooms.
#Open journalism No news is bad news Support The Journal

Your contributions will help us continue to deliver the stories that are important to you

Support us now
How does an average day end in your home right now? 
Dinner is between 6 and 7pm, the cats are fed again and then we'll head up the laneway for a ramble. We're quite high up here, so there are fantastic views from Mount Brandon and across to the Shannon estuary.
Afterwards Tom might watch a bit of TV, while I catch up with my favourite accounts on Instagram with a final cuppa. On weekdays we're both in bed by 10pm, mad ones that we are!
Is there anything you'd do differently if you were designing this home from scratch?
We don't have a back door here so I think I'd sacrifice some bathroom space to have one.
Other than that we're pretty happy with it.