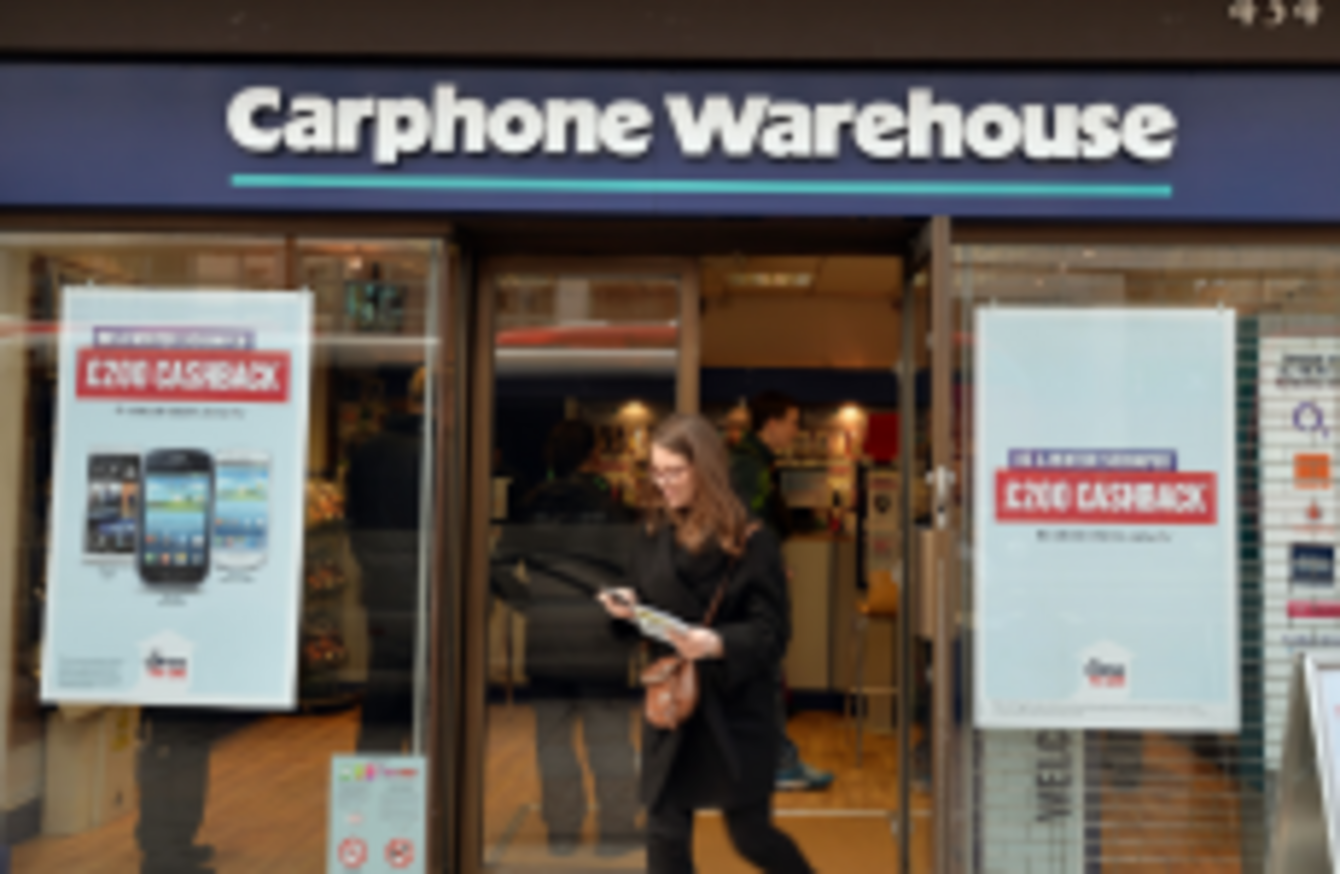 Image: PA
Image: PA
Updated: 18.15
THE DETAILS OF up to 2.4 million Carphone Warehouse customers may have been accessed by hackers.
Names, addresses, dates of birth and bank details could be among the information affected by the security breach, according to Sky News.
The encrypted credit card data of up to 90,000 people may also have been compromised.
Carphone Warehouse said the security breach was discovered on Wednesday. A spokesperson for the company told TheJournal.ie no Irish customers have been affected.
A leading cyber security firm had been hired to findout what information had been compromised.
The affected division operates OneStopPhoneShop.com, e2save.com and Mobiles.co.uk. It also provides services to iD Mobile, TalkTalk Mobile, Talk Mobile and some Carphone Warehouse customers.
In a statement, Sebastian James, group chief executive of Dixons Carphone, said: "We are, of course, informing anyone that may have been affected, and have put in place additional security measures.
"We take the security of customer data extremely seriously, and we are very sorry that people have been affected by this attack on our systems."
Dixons Carphone was formed last year by the merger of Carphone Warehouse and Dixons Retail.
The company said the vast majority of Carphone Warehouse customer data and that of Currys and PCWorld is held on separate systems and was not accessed during the attack.