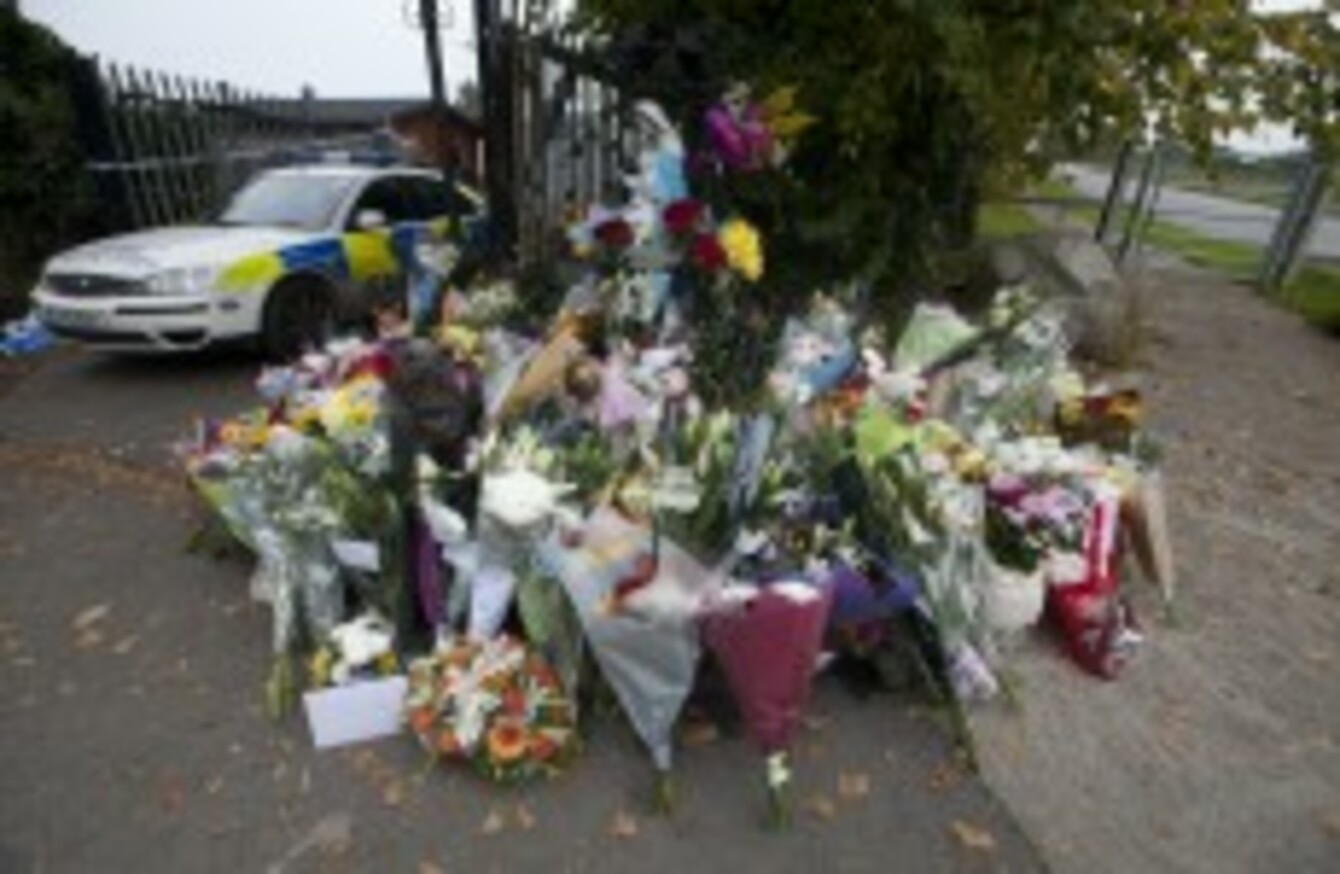 Updated at 10:10pm
A TEMPORARY SITE earmarked for the Carrickmines fire survivors has been the subject of protests by locals, a traveller action group says.
The Southside Traveller Action Group has been supporting the bereaved families affected by the Carrickmines fire since it broke out on Saturday 11 October.
The group said today that the temporary accommodation site in Glenamuck identified for the extended family of 15 adults and children "has been affected by a local protest of settled residents who have blockaded the site".
It said that the site – which will accommodate four mobile homes, as well as a shower and toilet block - was due to be made ready for the families to move into on Thursday.
A different location has been identified to house the families on a permanent basis, but works on this site are not expected to finish for another eight months.
Emergency accommodation
A spokesperson for the group said that the site was temporary and was being arranged by the council, which was in touch with the survivors. She said that the site was very close to where the families had been living.
She added that cars and a digger were seen on the site this afternoon.
The survivors have been in emergency accommodation since the fire.
Director of the Southside Traveller Action Group, Geraldine Dunne, said:
I would hope that this situation can be resolved in the best interest of the families in this crisis situation so that they can start to piece their lives back together. We want to thank the County Council and other agencies and the many local residents who have been so supportive to those affected in these difficult few days.
In a statement, Dún Laoghaire-Rathdown County Council confirmed that "contractors have not been able to gain access to the site as a number of cars have been blocking the entrance".
It said council representatives are due to meet local residents tomorrow about the proposed site.
The fire broke out on Saturday at about 4am at a halting site on the Glenamuck Road in Carrickmines.
The victims have been named as Thomas and Sylvia Connors, their children Jim, Christy and Mary (who was just six-months-old), William Lynch, his partner Tara Gilbert, their children Jody and Kelsey, and William's brother Jimmy.
One child, Tom Connors (4), remains in a serious but stable condition in Crumlin hospital. A teenage boy was released from hospital yesterday.
The remaining affected families, who lost their homes in the fire, include the parents of Thomas Connors, their adult children and grandchildren.
A forensic examination of the site is ongoing. The identification of the people who perished in the fire is continuing.
Two funerals will take place for the victims, in Bray and Wexford, but the services are not anticipated to be held before this weekend.
A candlelit vigil was held for the victims last night.
Additional reporting by Catherine Healy.