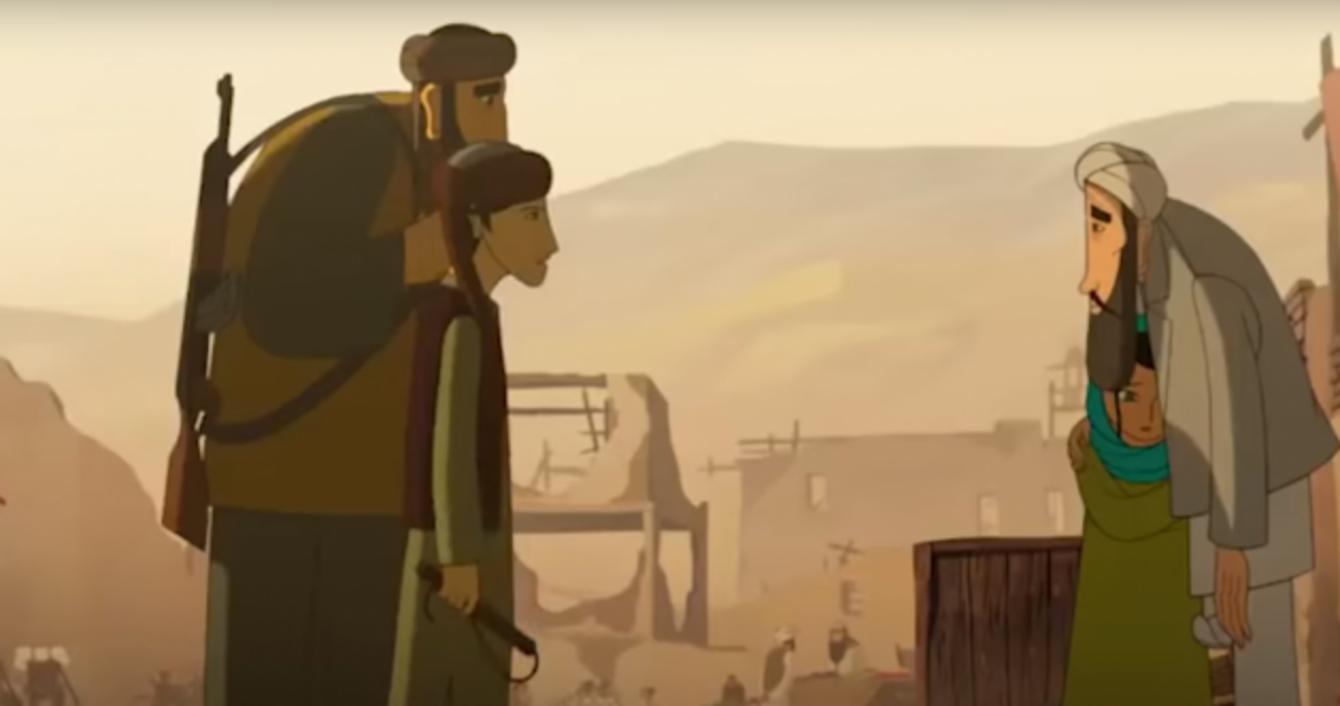 Image: Cartoon Saloon
Image: Cartoon Saloon
IN AN OLD stone building located along a medieval street in the heart of Kilkenny, a studio with an army of animators work away on colourful TV shows, unique short films and award-winning feature films.
Cartoon Saloon, which has won a plethora of awards from around the world for the first three feature films it's produced, is hoping to bring home the mother of all film awards this weekend – an Oscar – for their latest film The Breadwinner. This is the third time the studio has been nominated for an Academy Award for Best Animation, and although they're hoping this time is third time lucky, the team are still delighted to be catching critics' eyes.
To those of us just learning about the success of the studio, it's seems incredible that such simple, 2D designs have consistently captured people's attention.
"I can say this because I didn't direct either movie," says Paul Young, the co-founder and CEO of Cartoon Saloon, "but I knew they were going to cause a stir with the animation community".
Ahead of the Oscars on tonight, Young spoke to TheJournal.ie about how their first film The Secret of Kells caused a stir.
"We went over to the US and got a screening in LA, and we invited lots of people from the industry so I was really hoping to be recognised.
"At the time there were a lot of films that looked kind of the same, made with CGI, and we were coming in 2D, hand-drawn animation on paper that looked different.
All those animation guys they loved it because they were still drawers themselves, so this was a lovely change.
He said that although he, his co-founders Tomm Moore and Nora Twomey all loved the style of films made by Disney and Pixar, they didn't have the budget, resources or reach to compete.
So their mission from when the company started in 1999 was always to be unique.
"We soon learned that there was no point trying to copy the other studios that were out there, especially when you're an indie studio with very little money and trying to grab money from co-productions.
Our mission was to tell evergreen stories – either be they TV series, short films or feature films, and just be very original.
A key thing was to be very unique-looking so that you'd at least stand out and you were going to be different, and that way you can kind of carve your own niche in what is a massive content market out there.
In order to do that they decided to "go really flat" and took their inspiration from something unique – the Book of Kells.
"That helped us because we stood out then," he said.
The Breadwinner
Source: TheJournal.ie/YouTube
Pulling away from the Celtic inspired themes of its predecessors The Secret of Kells and the Song of the Sea, The Breadwinner is the story of a little girl Parvana, who lives in Afghanistan under Taliban rule. After her father is arrested, Parvana cuts her hair and dresses as a boy to provide for her family.
But Young says the story is really about Parvana trying to get her dad back.
"She has kind of a bit of an argument at the start of the film and she basically wants to see him again or get him out so she can apologise – that's what it's all about."
"It's about a very strong, young girl who manages to help her father. [People will identify with it] because it's a really good drama about family, and people are the same everywhere – what people connect with in movies are the emotions.
And I think they'll connect with Parvana, with her struggle, and with her relationship with her dad.
The story was based on a book by Deborah Ellis, and many stories of young Afghan girls dressing as boys to provide for their families.
"It was the kind of story you felt you'd get up out of bed in the morning to make," Young says. They collaborated with Hollywood A-lister and UN ambassador Angelina Jolie to make the film, and who helped provide cultural context for the film.
Young says that they hoped it would receive a good reception in Afghanistan, where it will be shown on television and in the cinema.
It's a culture-rich tale of hardship and family values, but seems quite far-removed from the subject of the first two films. So does Paul think they'll win this time round?
It's kind of a challenge to win so when you're an indie film you want the 6,000 members of the Academy to actually see your film so – that can be a challenge when you're not constantly in their face.
He said that both the Breadwinner and Disney's Coco, which is also nominated, are very relevant to topical political issues, particularly in the US.
"It's in the zeitgeist too because of Donald Trump's comments on Mexicans, and this film is a beautiful celebration of Mexican culture; and our film is a great celebration of female empowerment and it's a great woman's story and it's directed by a woman. It's also a very compelling story."