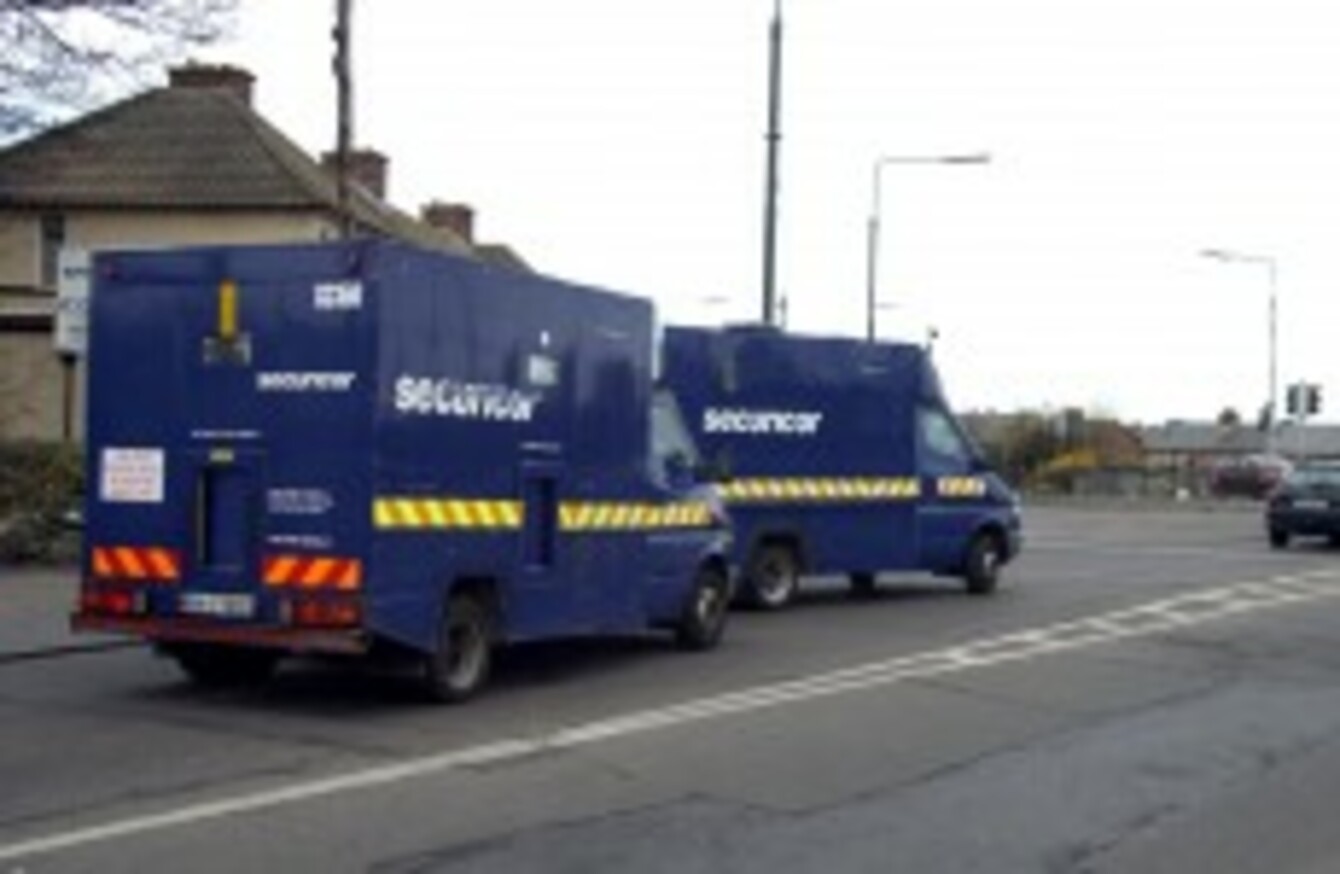 Image: Graham Hughes/Photocall Ireland!
Image: Graham Hughes/Photocall Ireland!
ARMED ESCORTS FOR cash-in-transit deliveries will no longer be the norm as a result of new guidelines which allow for the withdrawal of security details.
Gardaí and the Defence Forces provide armed support to private security firms transporting millions of euros from cash holding centres to banks and ATMs but the Defence Forces have confirmed that this support will no longer be provided on "routine" journeys.
The cost of the escorts was borne by the banks but it is understood that, following revised guidelines from the regulatory Private Security Authority, these services are no longer required.
Security for the transfers is matter for the financial institutions themselves and arrangements are made between banks and private cash-in-transit security firms. These arrangements must be within the sated guidelines of the Private Security Authority
SIPTU, which represents some cash-in-transit workers, says that it put its concerns the various players in the sector when the new guidelines were announced a number of months ago.
"We have always demanded of the industry the best and highest possible security standards for our workers," said Siptu's John King.