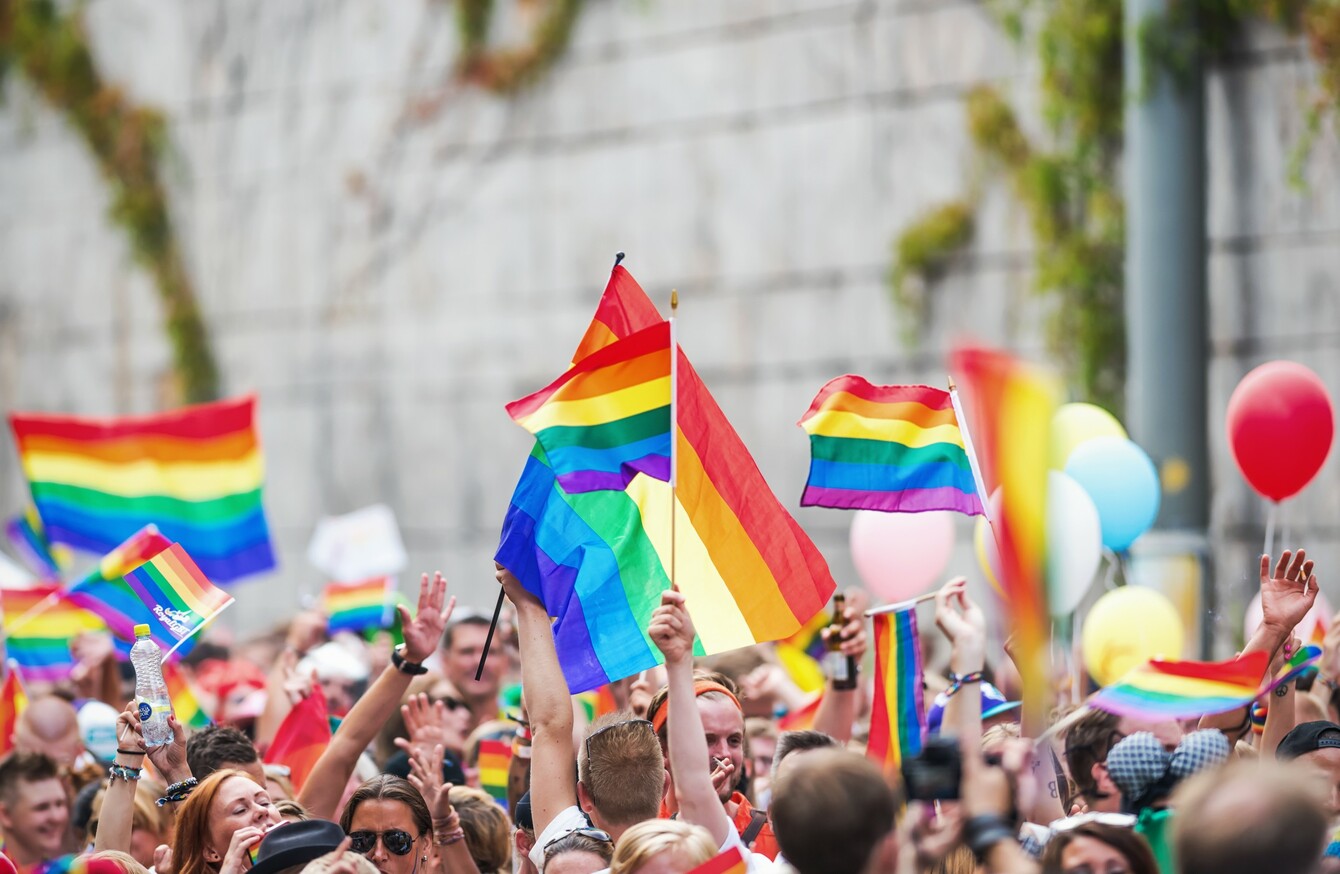 Image: Shutterstock/Stefan Holm
Image: Shutterstock/Stefan Holm
A GAY CASHIER has said that he lost a work placement after being overheard making what was thought to be a homophobic joke.
Conor, a 20-year-old who had undertaken the position in the music shop, claimed that this happened after a customer overheard him.
Speaking today on RTÉ's Liveline programme with Joe Duffy, he said that the joke he had been making was:
Sort of along the lines of, 'Do you know any gay people in Ireland other than me?', and then I went, "You're better off". That type of joke.
Explaining to host Duffy, he said that the comments were to a person who had only recently arrived in Ireland, and that he was sending up homophobia that he had heard in the past.
I said as well, 'lesbians are grand, but gay people, I wouldn't trust them', because that's a pretty common thing that I do hear said. People say, 'gay guys, I have a problem with that, but gay women, that's find. That's sexy. That's alright.'
The person who overheard the conversation was thought to be a middle-aged man. Initially a verbal complaint was made, which saw Conor called in to speak to management, and no further action being taken.
However, this was followed up with a registered letter from the complainant, prompting him to be dismissed from his position.
He explained that prior to the incident he had no difficulties with management, and felt that he had gone "above and beyond" in his position.
Conor told Duffy that if he had one thing he could tell the person who complained, it would be:
I'd just like to let them know that I'm not actually homophobic and that it was a misunderstanding.
Also speaking on the show was Des Fitzgerald, a solicitor who said that Conor had been treated unfairly.
Although he noted that Conor would not have rights under the Unfair Dismissal Act as he had been working in the company for less than a year, he said that Conor should have been given an opportunity to put his case forward.
It should have been looked into and Conor should have had an opportunity to defend himself.