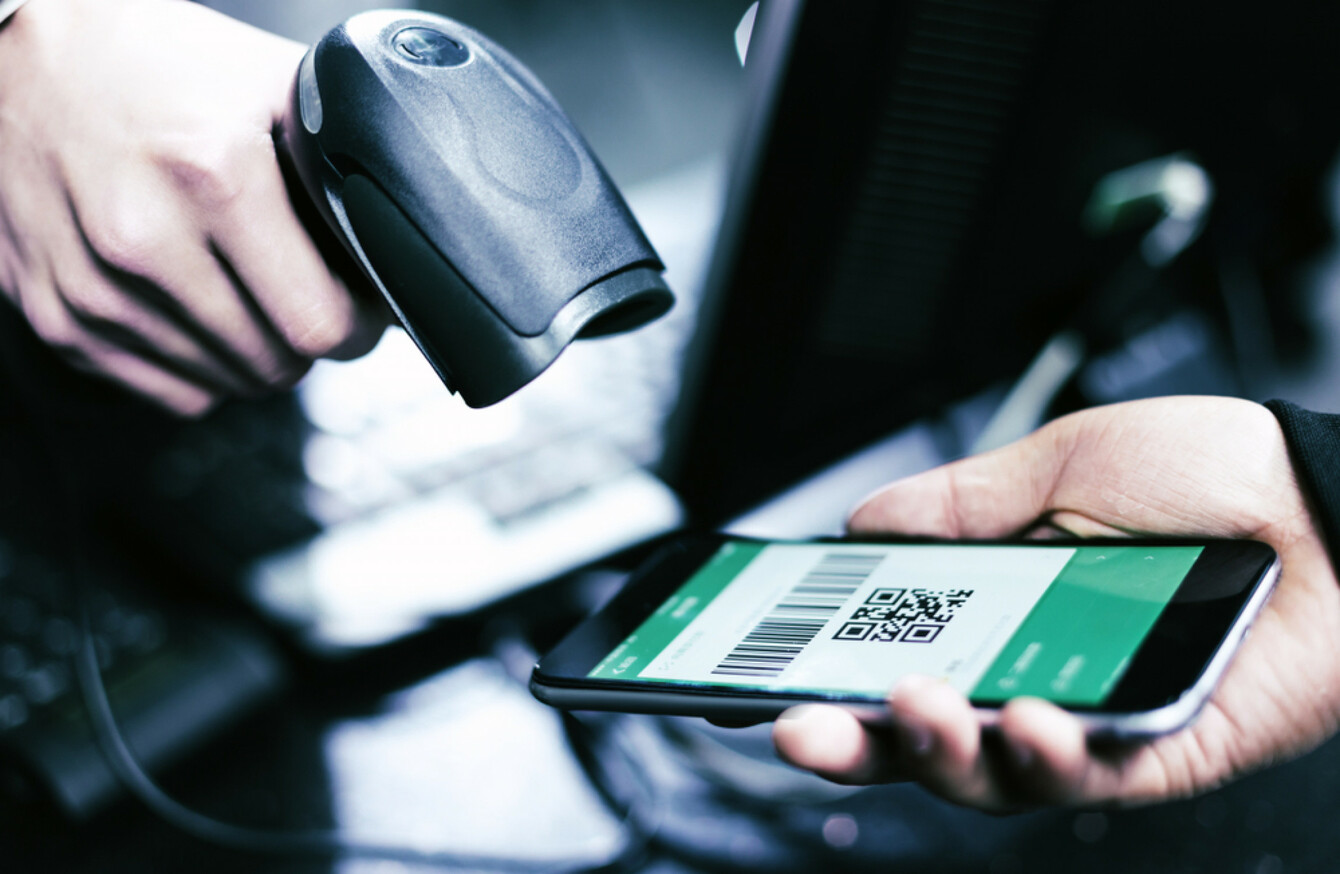 Cashless payments make up 81% of transactions in Sweden.
Image: Shutterstock
Cashless payments make up 81% of transactions in Sweden.
Image: Shutterstock
IRISH MILLENNIALS COULD lead the way in making cashless payments between 60-70% of all payments in the country within five years, according to the lead author of a new report into the technology.
Martin Raymond of London-based strategy firm The Future Laboratory says Ireland's tech scene and its population demographics will make cash payments a minority in the next half-decade.
Research by The Future Laboratory estimates that 440 million people will use contactless mobile payment services across the world this year, feeding a market that will be worth €120 million by 2022.
Some countries have adopted the technology at a quicker pace than others, with just 19% of payments in Sweden now being made using cash. By value it's even less, at just 2% of the value of all transactions. 
In Ireland, Raymond says the rate varies wildly – by as much as 20-60% of transactions depending on age group – but that a tipping point has already been reached. 
He explains it by saying that the use of new trends or innovations by early adopters can often be seen as "notiony" before it becomes normalised.
This can be true of any new product, be it a herbal tea or cashless payments.
"In some ways you see what you like and you notice the things that other groups do, then you begin to imitate them in other areas. So while your phone is one area, you see the same in food, the same thing for example ordering craft beer or gin," Raymond says
"It's a point at 20% where things seem not to move. It's a bit notiony, and that holds it back, then suddenly you see it jump."
In the next five years in Ireland, you won't just see cashless being a familiar everyday activity, what you'll see is how the customer is pressuring the retailer into making it more effective.
"The jump in Ireland will be probably greater, and I would happily bet that within five years, 60-70% in Ireland will be using this system. It just makes economic sense, it makes social sense because you know the cash is increasingly looking redundant."
The advancement of cashless payments and the use of mobile devices to pay for goods and services may offer advantageous to consumers, but it also raises concerns about the protection of data. 
Raymond says these concerns matter very differently to different people and that millennials, and especially the younger Generation Z, accept giving up some privacy if they receive a benefit in return.
This could include greater analytics on exactly what they are spending their money on, or even banking products that are tailored specifically to them based on their spending.
"They distinguish between what they see as security and privacy and data advantage," Raymond says. 
So they see that by handing data over in particular ways, the return they get on that gives them a better understanding on how they're conducting their lifestyle or how they're using a product or how they can capitalise on trends they have spotted in their own lives.