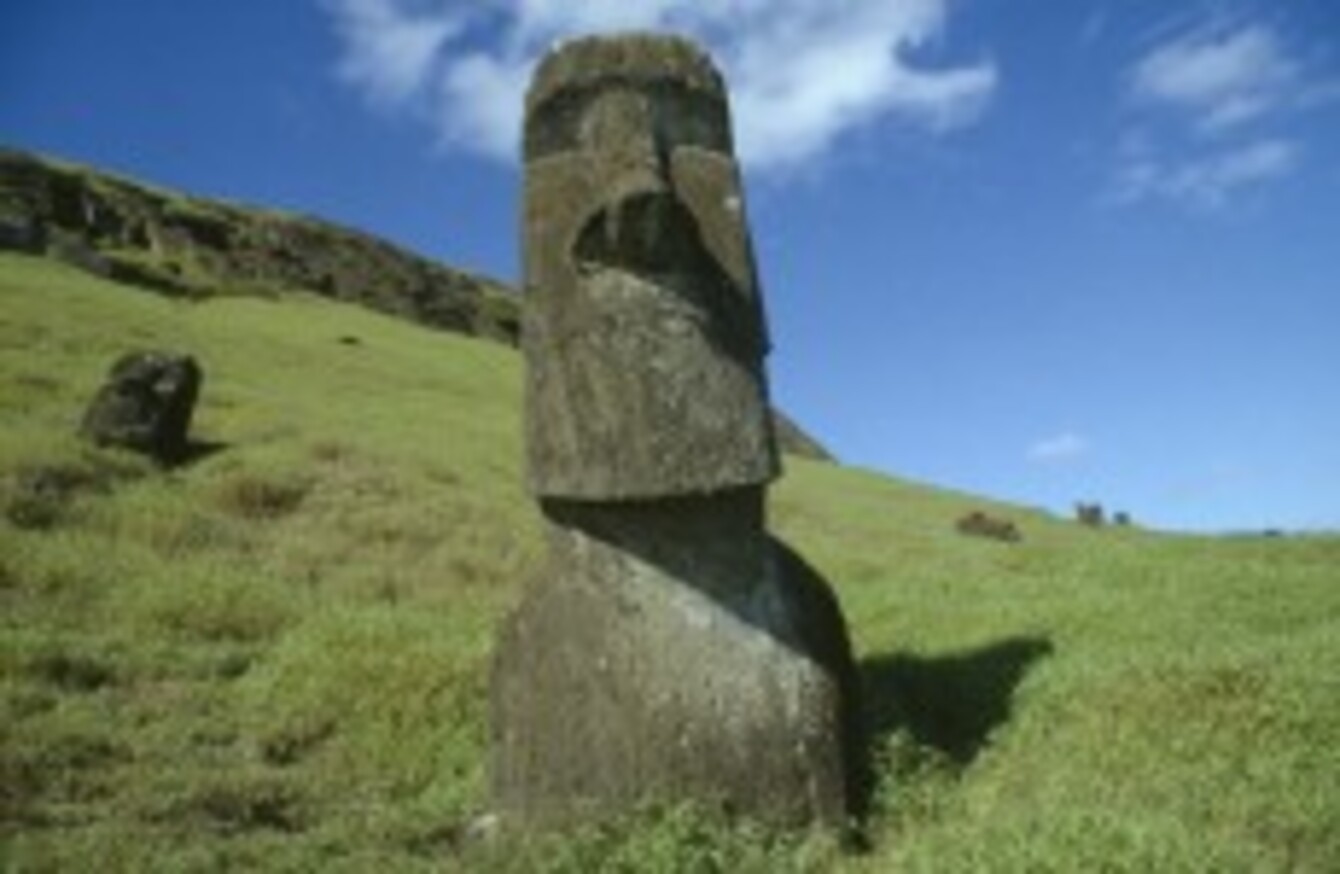 A moai statue on Easter Island.
Image: Eye Ubiquitous/Press Association Images
A moai statue on Easter Island.
Image: Eye Ubiquitous/Press Association Images
IT'S MIDWAY THROUGH the week and you want to get up to speed on the latest news topics and catch up on opinions and insights.
We're here to help you do just that, with our three midweek longreads:
1. What happened on Easter Island
The first inhabitants of Easter Island were Polynesian farmers who settled there around 1200 AD. By the 1700s, writes Robert Krulwich the island was almost stripped bare of its trees and the islanders lived marginal lives. Now, two anthropologists say they think they know what happened.
(NPR – 6 minutes reading time, 1347 words)
And yet, puzzlingly, these same people had managed to carve enormous statues — almost a thousand of them, with giant, hollow-eyed, gaunt faces, some weighing 75 tons. The statues faced not outward, not to the sea, but inward, toward the now empty, denuded landscape. When Captain Cook saw them, many of these "moai" had been toppled and lay face down, in abject defeat.
Lola Okolosie writes about the feminist movement, and how it has failed women like her mother. But she still remains an ardent black feminist, as she outlines.
(The Guardian– 6 minutes reading time, 1340 words)
Within the media, and indeed the movement, there has been much celebration of our feminist resurgence. Yet our success is being marred by infighting. White, middle-class and young women are often seen as the ones spearheading this new wave of activity.
In 2003, David Cronin embarked on a road-trip dedicated to Nelson Mandela. What he saw while on this trip both showed him what had changed and what still needs to be done.
(TheJournal.ie– 4 minutes reading time, 920 words)
Of course, Mandela could not be blamed for the endurance of racist attitudes. Nonetheless, he and other senior figures in the ANC helped usher in a slightly modified form of apartheid. The wealthy white were allowed hold on to their cricket clubs and other privileges, provided they allowed a few black entrepreneurs – epitomised by Mandela's one-time confidant Cyril Ramaphosa – to join their ranks.