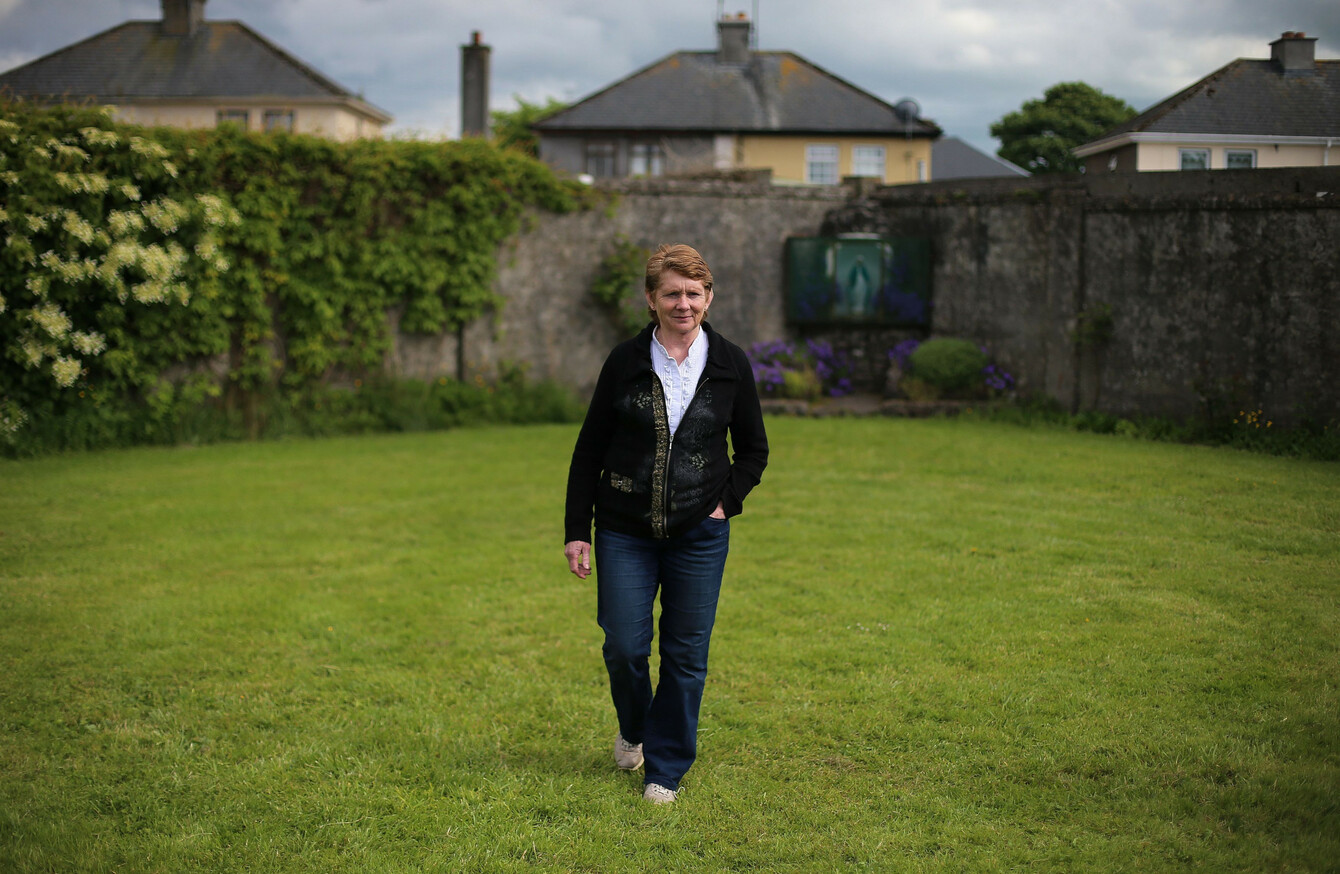 Image: Niall Carson
Image: Niall Carson
TAOISEACH LEO VARADKAR has said he will meet historian Catherine Corless to discuss the Tuam mother and baby home scandal. 
The tireless work of Corless led to the discovery of human remains at the site in County Galway.
In March 2017 the Commission into Mother and Baby Homes confirmed that a "significant" number of human remains were discovered at the site of the former Bon Secours home. Scientific analysis put the age of death between 35 foetal weeks and two to three years.
Taoiseach Leo Varadkar told the Dáil today that he made a private visit to Tuam on his way home from a conference in Galway recently. 
"It was an opportunity for me to pay my respects to the children who were buried there and to see the site for myself. It was not quite what I expected. I expected to see the grounds of an old abandoned institution. It is not that at all; it is a very small site, almost within a housing estate, beside a large playground," he said. 
Sinn Féin's Mary Lou McDonald said she wrote to the Taoiseach in August asking that he met with Catherine Corless and the Tuam mother and baby home survivors.
"We owe a lot to Ms Corless for her research which uncovered the deaths of 796 children at the home," she said. 
Varadkar said he would have liked to meet with Corless, and representatives of survivors but he only had about 30 minutes during his visit.
"It would not have been possible to do that or to do any of them justice. It was a case of either postponing my visit for a later point in a few months' time or taking the opportunity to stop by and pay my respects and see the place for myself, which I did," he said. 
The Taoiseach said he has replied to Corless and will meet her with the Minister for Children Katherine Zappone.