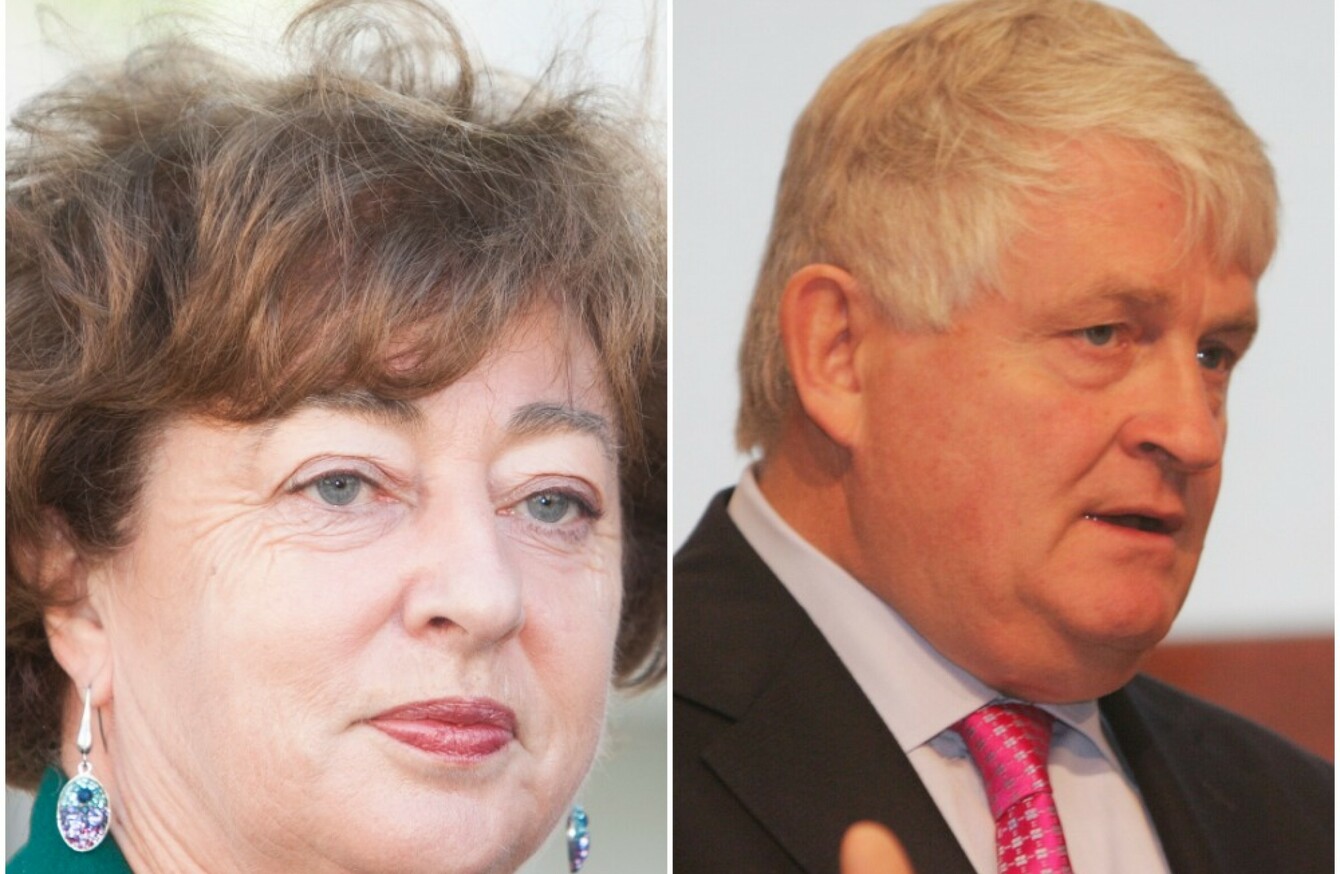 Image: Rollingnews.ie
Image: Rollingnews.ie
NEW ALLEGATIONS ABOUT Denis O'Brien's finances have been made in the Dáil by Social Democrats TD Catherine Murphy.
Speaking under Dáil privilege this afternoon, Murphy claimed that O'Brien offered to guarantee a €5 million loan to property developer Paddy McKillen in 2012.
Murphy said that the loan was subsequently granted and occurred at a time when the men already had "huge" and "significant" debts to the Irish Bank Resolution Corporation.
"Essentially, a man with huge debts to IBRC was granted a loan from the IBRC on the guarantee of another man who owed significant sums to IBRC while there were questions over both men's financial ability to fulfil original loan agreements with IBRC," Murphy said.
The Kildare North TD said that the €5 million loan stemmed from a "cash flow problem" McKillen had "following his unsuccessful litigation against the Barclay brothers".
Murphy said that O'Brien informed former IBRC director Tom Hunersen and former IBRC chief executive Mike Aynsley that he was willing to guarantee the loans.
She added that these men were "directly connected" to the deal that saw O'Brien purchase Siteserv from IBRC.
In further discussing the billionaire's finances, the deputy also raised questions about the loan given to him by AIB to purchase Siteserv.
"I also have a question on the provision of the loan by AIB, the bank that is 99% owned by the State, when the business sector in the country was screaming that it could not get credit just to get staff paid.  The loan was paid to Mr. O'Brien to help facilitate the purchase of Siteserv," Murphy said.
It is interesting to note that the AIB group chief credit officer at the time the loan was advanced went on after leaving AIB to join the boards of Siteserv, Topaz and the Beacon Hospital, all owned by Mr. Denis O'Brien.  Why was that?  My point has always been that while there may be perfectly legitimate answers to these questions, they stand out as very obvious questions to ask.
Previous allegations made in the Dáil by Murphy about O'Brien's finances resulted in legal letters being sent to a number of news outlets after they reported what she had said.
O'Brien's legal team had said that such reporting could be in breach of a separate injunction he had secured against RTÉ. O'Brien's legal team subsequently said that they didn't intend to stop TDs from making comments in the Dáil.
Murphy's latest comments came as Dáil deputies were debating legislation that will give power to a Commission of Investigation into the sale of Siteserv by IBRC to O'Brien.