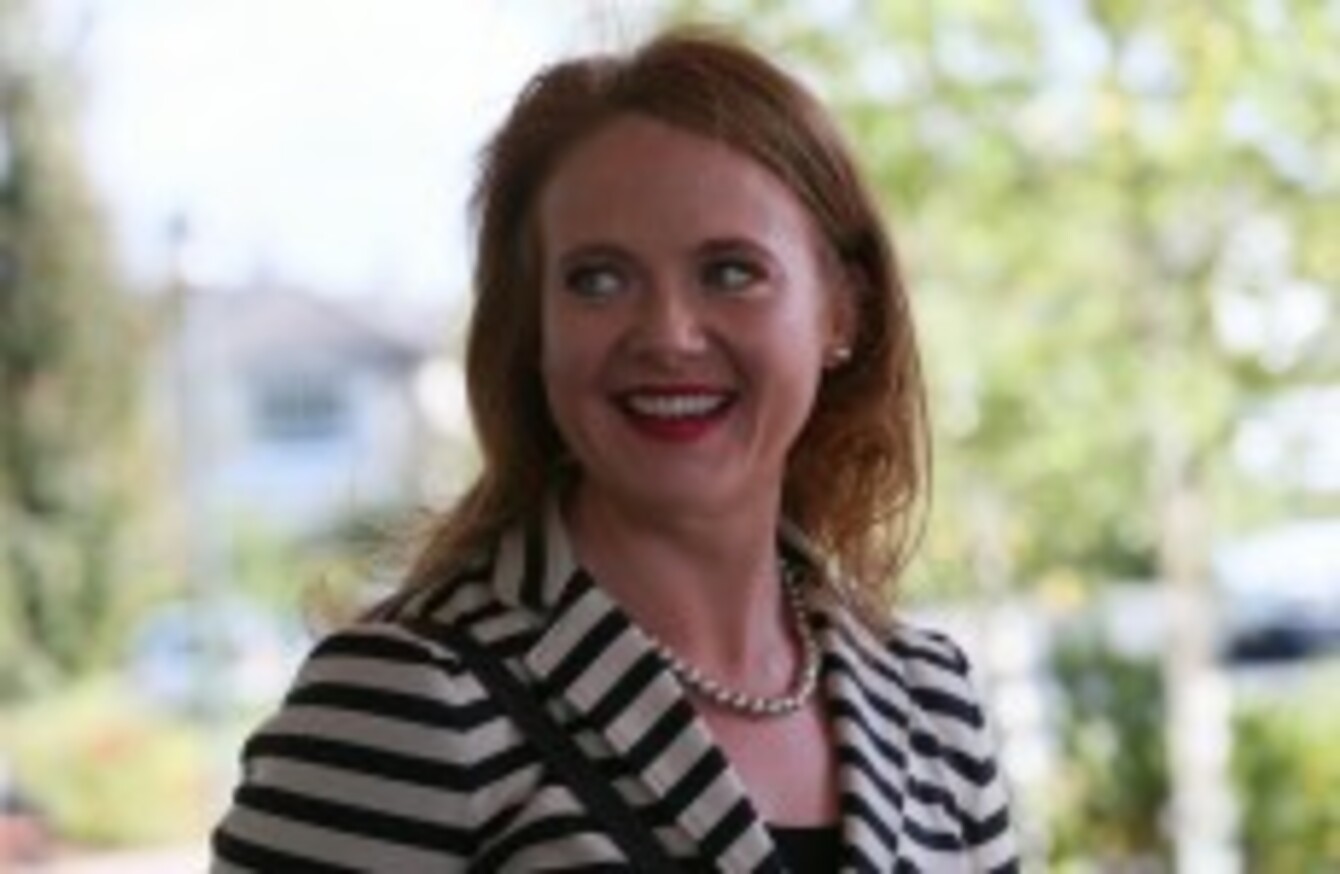 Catherine Noone
Image: Laura Hutton/Photocall Ireland
Catherine Noone
Image: Laura Hutton/Photocall Ireland
FINE GAEL SENATOR Catherine Noone has reported a number of abusive tweets aimed at her to the gardaí.
Noone has been the subject of several abusive messages on social media over the last 24 hours after she suggested that the forthcoming UFC event should be banned from coming to Dublin. She said that mixed martial arts was "ultra violent" and "awful".
The Dublin-based senator backtracked yesterday following the negative response and accepted that she had "jumped the gun" — adding that she would be open to accepting an invitation to train and educate herself about the sport.
But Noone has been the subject of various abusive messages on Twitter in the last 24 hours with tweets containing abusive profanities, inciting violence towards her and one advocating serious sexual violence against her. In another, she is told to take a skydive without a parachute.
"I'm not looking for sympathy, far from it. I just feel that the level of abuse is totally undeserved and inappropriate," Noone told TheJournal.ie today.
Noone said she did not wish to prolong the story or portray herself as a victim, but said the level of vitriol she had received needed to be highlighted.
"While I understand and appreciate the depth of feeling among devotees of this sport, it's clear that in a number of instances comments addressed at me in emails and tweets have entirely crossed the line," she said.
"There's only so many times you can be called such utterly nasty things before you decide to take action, so I have followed the correct procedure and reported the abusive comments to both Twitter and the Gardaí".
Joan Mulvihill, the chief executive of the Irish Internet Association, said the comments made were "beyond the level of human decency" .
"You cannot have a situation where freedom of speech gets into inciting violence towards other people. That's not what Facebook and Twitter are about," she said.
An Garda Síochána said it did not comment on named individuals.
First published 3pm