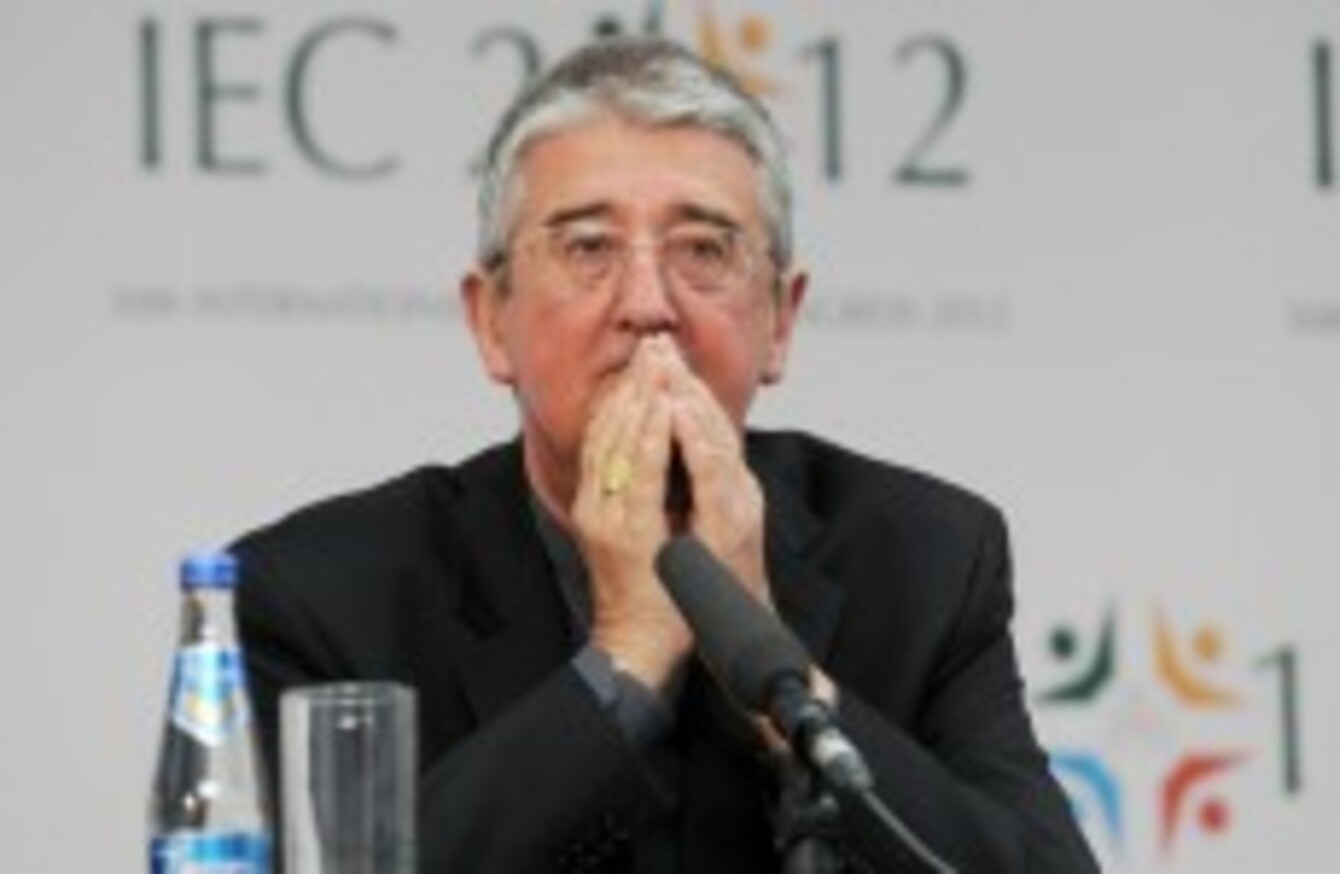 Archbishop of Dublin Diarmuid Martin
Image: Laura Hutton/Photocall Ireland
Archbishop of Dublin Diarmuid Martin
Image: Laura Hutton/Photocall Ireland
CATHOLIC BISHOPS IN Ireland have given a cautious welcome to the  Children's Rights Referendum , calling it a "reasonable and balanced approach" to protecting children.
The bishops said they were aware of concerns of No campaigners that the amendment could be seen to infringe on the rights of parents, but said that on balance, they believed the amendment to be in the best interests of children.
"As bishops we share the concerns of others to ensure that the proposed amendment on children does not undermine the rights of parents and the presumptive place of the family, based on marriage between a woman and a man, as the unit in which the welfare and rights of children are best exercised and safeguarded," the Bishops said. "We share some of the concerns that have been raised by others about the potential out-working of future legislation and practice in this area".
"However, when read in conjunction with the unaltered constitutional provisions on the family and education, the wording of the [amendment] suggests that a reasonable and balanced approach to framing the proposed new article on children's rights has been taken".
The bishops noted that many of the concerns raised by No campaigners about possible negative consequences from the referendum will "exist whether the proposed Constitutional amendment on children is passed or not".
"This highlights the need for active and on-going engagement as citizens in the democratic process as the legislation arising from the proposed amendment is developed," they said.
Minister for Children Frances Fitzgerald welcomed the comments by the bishops. She said she welcomed the recognition from the Catholic Church that the wording of the referendum does not threaten parents' rights.
"The Bishops' statement this evening reflects the fact that this is a carefully crafted amendment and we are providing children with the protection that they have been lacking for so long," said the Minister.
Tanya Ward of the Children's Rights Alliance said the endorsement was a boost for the Yes campaign and was particularly important "at a time when a small minority are doing their utmost to whip up fear and high emotions".
"Baseless arguments have no place in this debate and we welcome the Bishops statement," she said. "This is further evidence that this is not a radical referendum".
Voting is set to take place across the country this Saturday between 9am and 10pm.