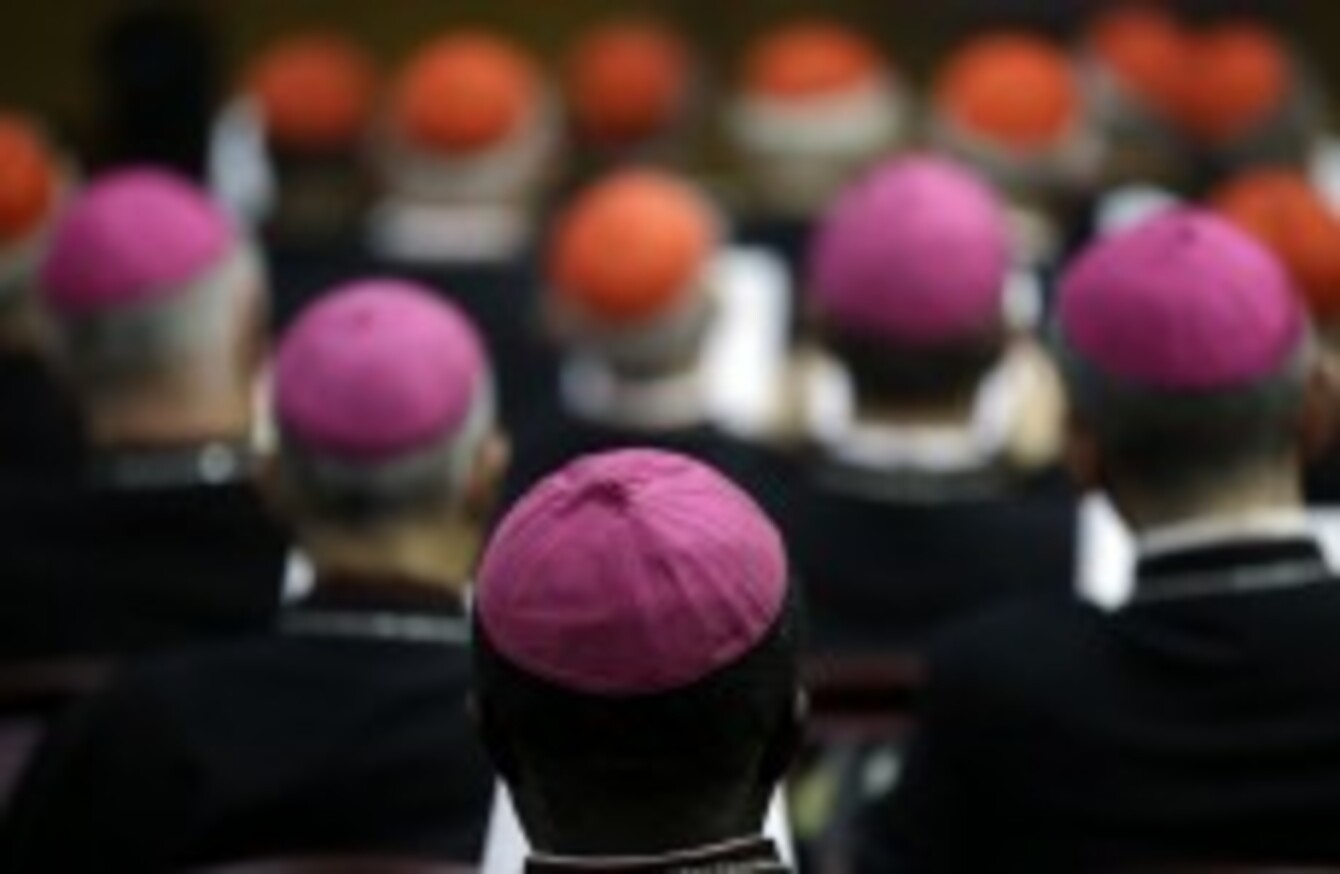 Image: AP/Press Association Images
Image: AP/Press Association Images
ROMAN CATHOLIC BISHOPS failed to reach a consensus on opening the Church's doors to remarried divorcees and gays after a special synod on the family, in a blow to Pope Francis.
Vatican spokesman Federico Lombardi said participants had approved a "re-balanced" final report that took into account the concerns of the most conservative members.
In a final vote after two weeks of fierce debate, three paragraphs touching on the hot-button issues of a more welcome stance towards gays, and allowing divorced and remarried Catholics to receive communion, did not get the two-thirds majority needed from the 183 bishops present.
The vote closed a synod of bishops from around the world which has seen conservatives clash publicly with liberals over a drive spearheaded by the pope to soften the Church's approach to sinners.
Addressing the synod, Francis, 77, said he was confident the coming year would allow for ideas to mature and "find concrete solutions" to the many challenges facing the Church.
The full document, including the contentious paragraphs, was published at the pope's request.
The spiritual leader of the world's 1.2 billion Catholics had earlier called for the Church to take a more merciful approach to unmarried mothers, remarried divorcees and gays, famously saying of homosexuals, "Who am I to judge?"
Austrian Cardinal Christoph Schoenborn told reporters that the adopted text was "much more reserved" than the draft document, reflecting opposition from bishops from "very different cultural situations".
A preliminary report on Monday, widely reported in Italian media, made waves around the world by suggesting that the Church should reach out to homosexuals, who have "gifts and qualities to offer the Christian community", outraging traditionalists who had to be reminded by the Vatican that it was a work in progress.
In the media glare, the synod took on the proportions of a referendum on the pope's audacious line, and observers said the early reports may have backfired on progressives seeking to steal a march on conservatives.
Another report Thursday summed up the reactions of 10 working groups of bishops, which mixed declarations of respect for homosexuals with fierce insistence that any opening up to sinners would imply the Church condoned their behaviour.
The vote's outcome reflects the attitude of the top echelons of the Church towards reform — and ultimately towards Francis's rule, which has been coloured since his election in March 2013 by a determination to show the more humane side of the centuries-old institution.