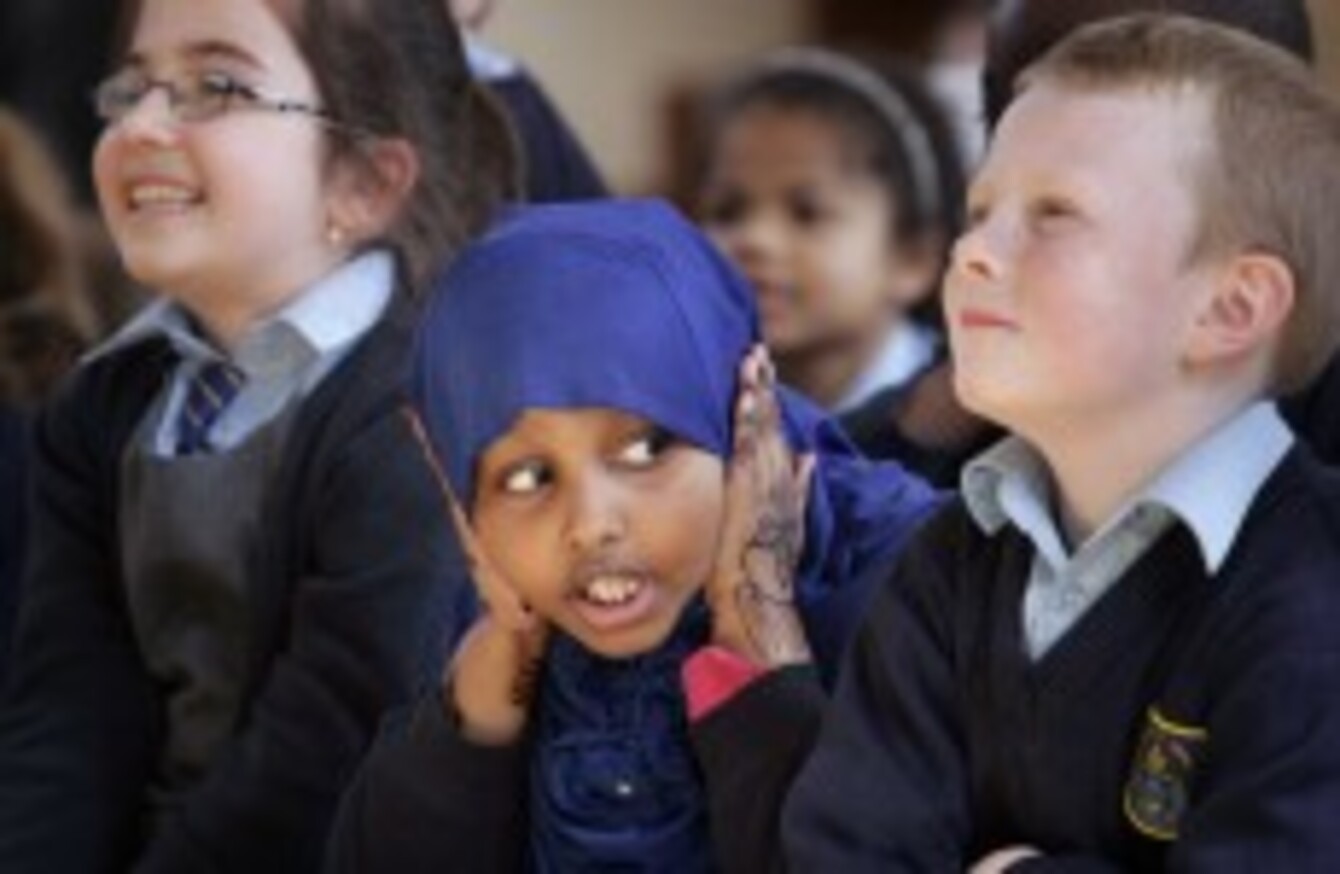 Image: Mark Stedman/Photocall Ireland
Image: Mark Stedman/Photocall Ireland
THE CATHOLIC CHURCH has distributed guidelines to schools to help develop policies for better inclusion of non-Catholic children.
The document provides a number of suggestions for schools including options when a parent does not want their child to take part in a religion class or religious school activity.
Providing other activities for them to do in the classroom during religious studies or supervised work elsewhere are among the suggestions. The document also says splitting timetabling of religious education could be considered and parents should have the option of absenting their children for the purpose of receiving religious instruction elsewhere.
The guide paper was published in response to a report issued by the Department of Education and Skills last year from a forum established to make recommendations on diversity in schools.
Schools are told children should be invited to but not obliged to attend all Catholic religious celebrations in the school. It also says a school could incorporate an 'inter-religious' element to celebrations, "without compromising its core values".
They should ensure the 2.5 hours a week devoted to religious education in schools is not exceeded, the Church advised.
Atheist Ireland said that although the proposals claim to be inclusive, they "do not respect the human rights of atheist or secular families".
It said the document "concedes that in some cases, parents may have little or no choice but to send their children to a Catholic school, but it fails to respect the rights of those families".
Though it says pupils can opt out of classes, it also stresses that the ethos will permeate the whole school day.
"There is nothing in this document that promotes respect for the philosophical convictions of atheist and secular families, as it simply deals with religious belief and not philosophical convictions such as secularism," the group said in a statement.