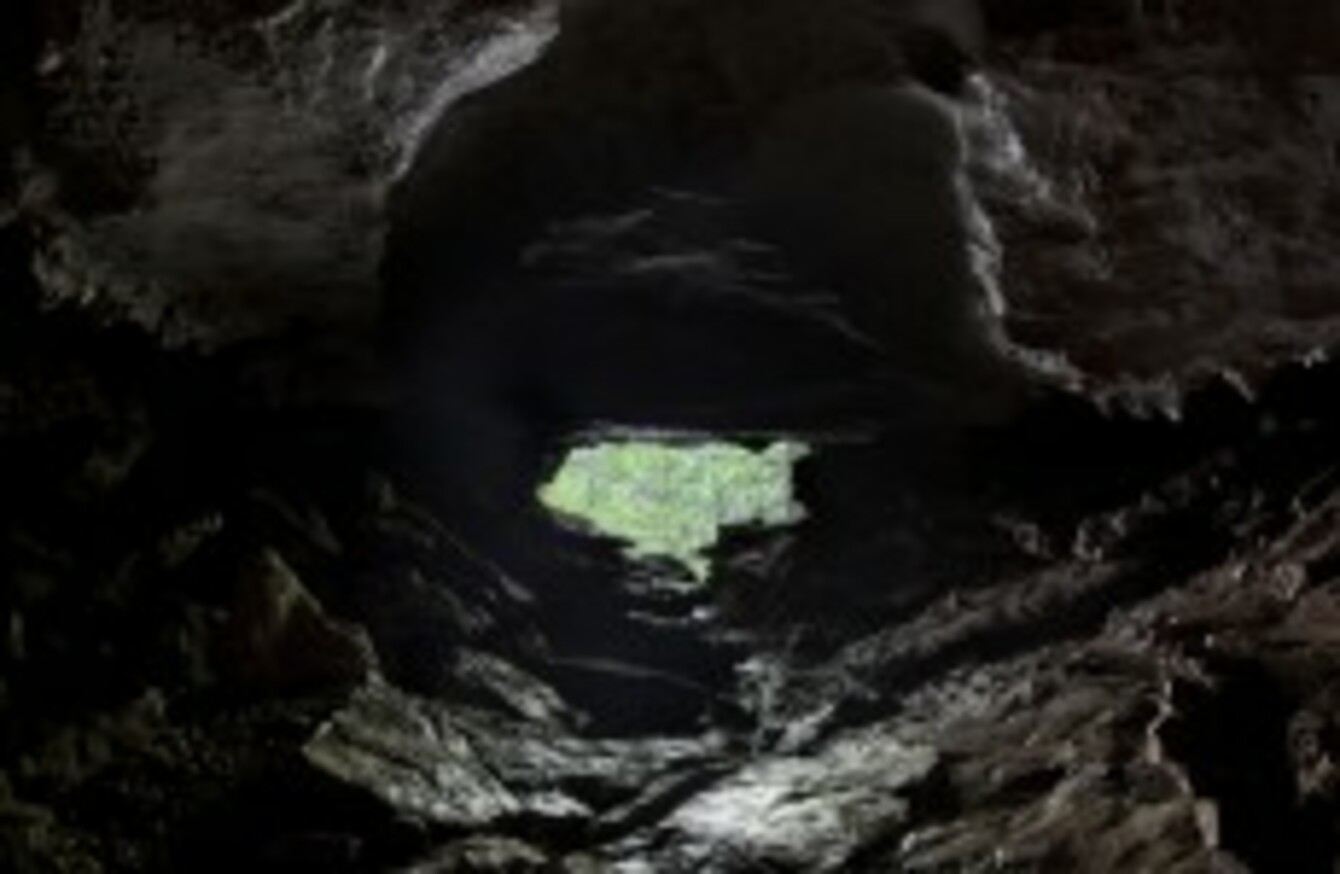 Image: File image: Shutterstock/Brandon Alms
Image: File image: Shutterstock/Brandon Alms
IT'S EMERGED A father and son trapped overnight in a cave in Co Clare hadn't left details of their planned trip with any friends or family members.
Patrick Troy and his son Finn, who's aged in his 20s, were stuck for over 28 hours in the Pollnagollum cave network in north Clare.
The pair, from Dublin, lost their way on Saturday as they attempted to find their way back to the surface but were unable to locate the right exit, and decided to sit and wait for rescuers.
Rescue warden with the Irish Cave Rescue Organisation Conor McGrath said cavers in the area were provided with Patrick's car reg, and checked out known Clare caving locations yesterday afternoon.
They found the car in around 30 minutes "then we knew we had an active incident on our hands".
"They still had light," McGrath told Morning Ireland.
"Obviously when they lost their way they made a few attempts to locate an exit.
"At that stage they made a smart decision to sit tight and just wait for people to try and find them."
Members of the ICRO who mounted the rescue managed to reach the Troys' location within 90 minutes, and provided the pair with food and warm drinks.
Both were in "surprisingly good spirits", McGrath said.
"Unfortunately they hadn't left any information about the cave they were in, the route they were taking or expected times of entry and exit."
Patrick is a former member of the ICRO himself. Speaking to the Irish Times, he admitted he had broken "all the cardinal rules" – and stressed that anyone planning a caving trip should leave their plans with someone.
Pollnagollum is the most extensive cave system in Ireland.
McGrath said route-finding was "very complicated" in the network and that while it was easy to find the way down, following the flowing water – getting back up was much more difficult.