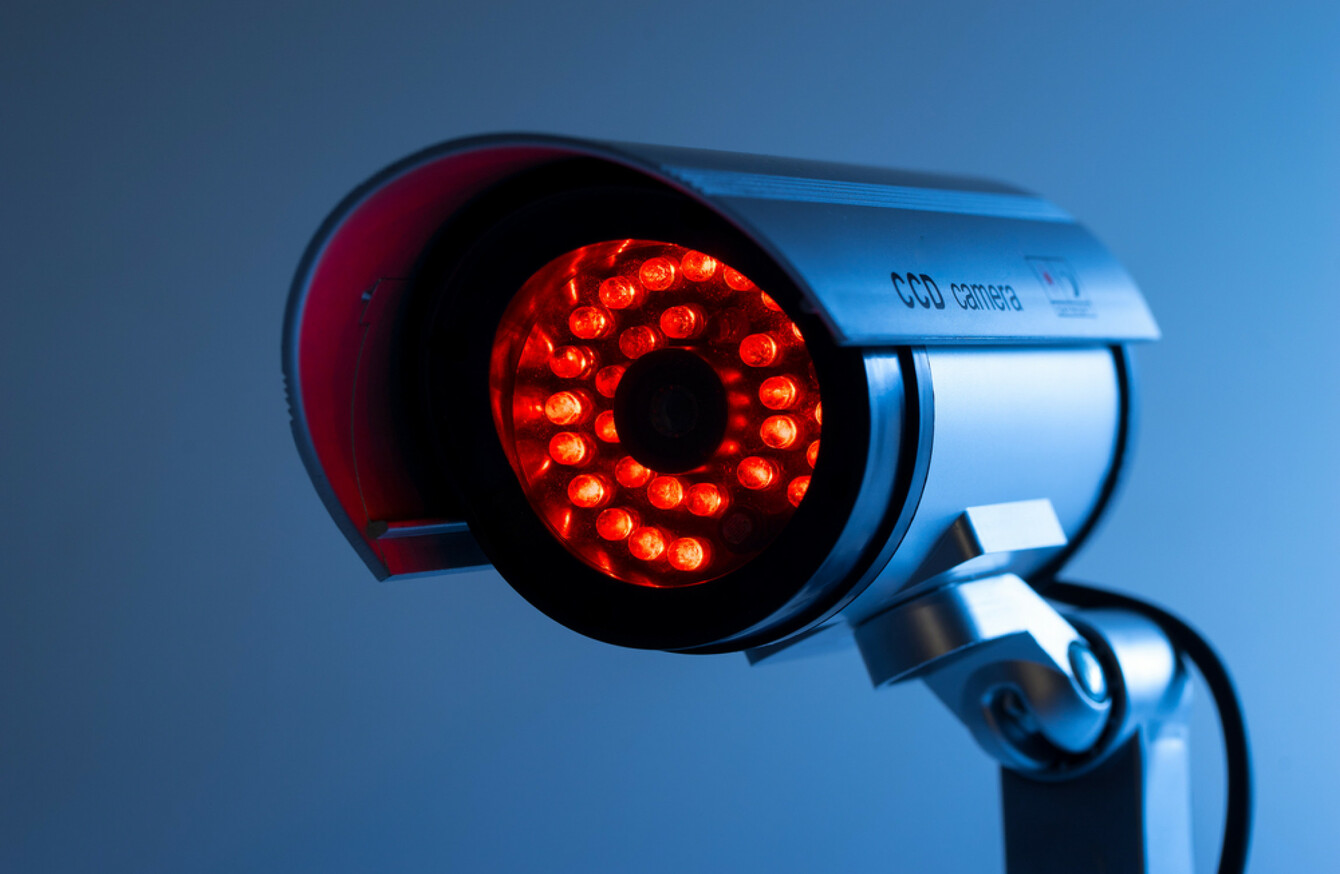 Image: Shutterstock/alice-photo
Image: Shutterstock/alice-photo
IN A BID to stamp out crime and help policing, the government pledged €1 million earlier this year to help communities install CCTV in at risk areas.
However, six months on, no applications have been approved by the Department of Justice.
To boost crime prevention, the Partnership of Government commits to supporting investment in CCTV at key locations along the road network and in urban centres.
The installment of cameras was also part of a plan to tackle the persisting problem of illegal dumping.
In April 2017, the then-Minister for Justice Frances Fitzgerald announced the CCTV scheme would run for three years with funding of €1 million being made available each year.
Local organisations could apply to the department to help meet the costs associated with installing CCTV systems, with the maximum grant available standing at €40,000.
A statement on the grant scheme said:
The number of grants to be awarded is dependent on the number and quality of the applications in the context of the available budget for the scheme.
However, to date, no community or organisation has been successful in their application.
Justice Minister Charlie Flanagan acknowledged that €1 million was secured in Budget 2017 for the purposes of the scheme, adding that it is envisaged that a similar amount will be made available in 2018 and 2019.
He said since the introduction of grant, just five applications have been received. However, no grant aid has been handed over to date.
Due to these applications being incomplete, they were returned to the applicants concerned to enable them to provide the information necessary to qualify for grant-aid, explained the minister.
Fianna Fáil TD for Cavan-Monaghan Brendan Smith urged community groups to apply to the Department of Justice for the new grant aid scheme for CCTV.
""Community groups, particularly those in rural areas, need to be conscious of security measures.  However, for many, installing CCTV would be a very expensive measure and has been overlooked.  This scheme will provide organisations with funding to cover up to 60% of the cost of a CCTV system, with a maximum grant of €40,000 available," he said.
The minister said guidance is available to help local groups in both rural and urban areas to apply for this important funding.
However, Smith said he believed groups are simply not aware of the programme.
"CCTV is a very effective means of deterring crime, as well as providing evidence in cases of theft or vandalism.
"I would like to see a more proactive information campaign undertaken by the department," he added.
Flanagan said he is keen to ensure that groups take full advantage of the availability of the funding.
"I am very conscious of the value that communities, especially rural communities, place on CCTV as a means of deterring crime and assisting in the detection of offenders and I would encourage interested groups to avail of the Scheme," he added.