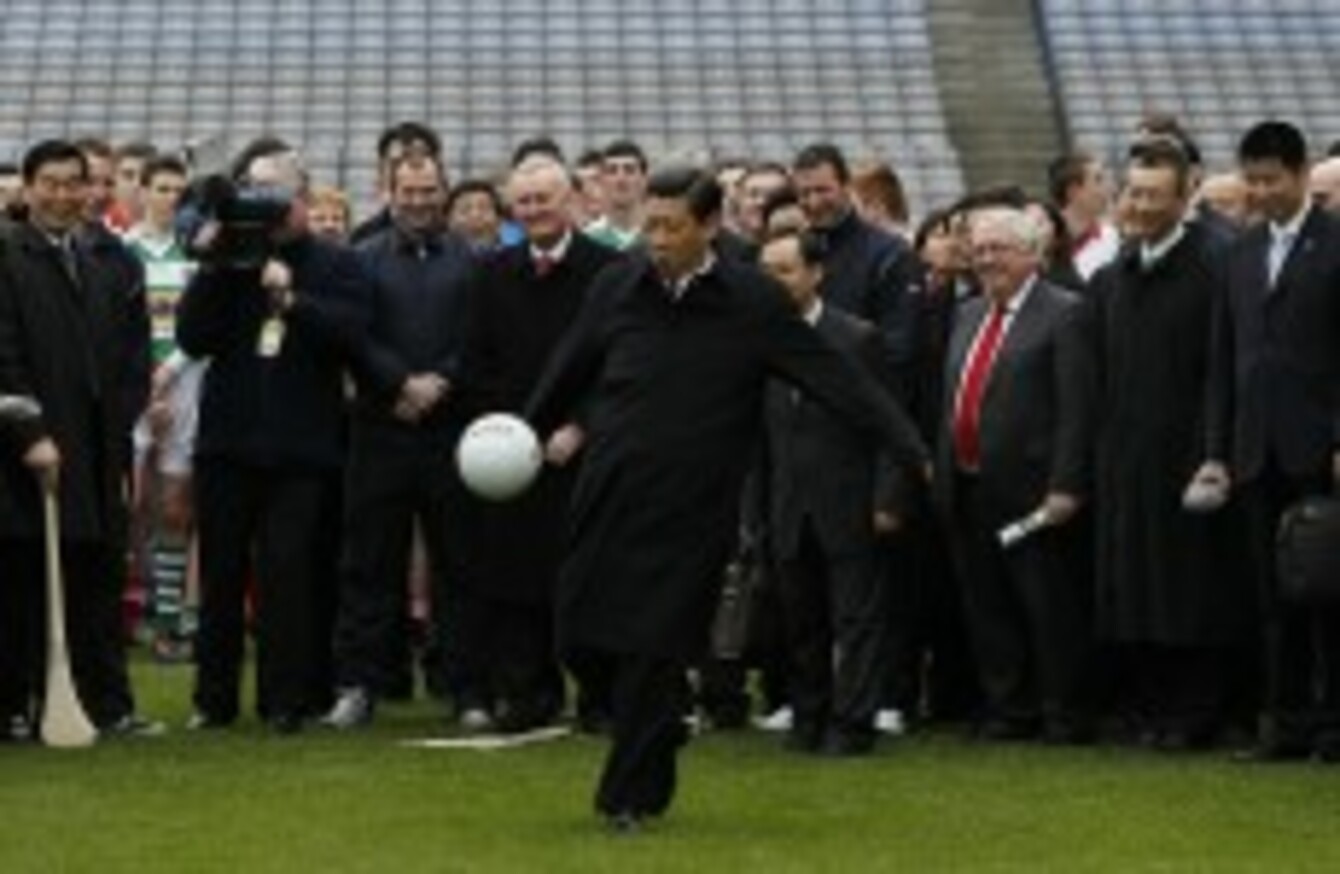 CEANN COMHAIRLE SEÁN Barrett is to meet with the President of the People's Republic of China in Beijing tomorrow morning.
He has been in the country with five other members of the Oireachtas since last Sunday.
Speaking from the capital, the Fine Gael deputy said he was looking forward to meeting with Xi Jinping again. The pair initially met during the then-vice president's visit to Ireland in February 2012.
"I am delighted with the way in which I, the Cathaoirleach of Seanad Eireann and the delegation of Committee Chairs have been received by the government leadership in Beijing," he added.
We held meetings with senior management of Irish companies, such as China HR as well as the leadership in Tianjin, a new city of 14m which is developing links with Ireland's agri-food industry.
"That we have been received by the Chinese leadership, including President Xi Jinping is testament to the high level of esteem China has for Ireland, a sentiment I know is mutual. I share with China the desire to foster even better relations between our two countries at all levels, but especially at parliamentary; political and economic levels, to our mutual benefit."
As well as Barrett, Senator Patrick Burke, the speaker of the Seanad, was invited to visit China, along with Pat Breen, chair of the Oireachtas committee on foreign affairs and trade; Andrew Doyle, chair of the Oireachtas committee on agriculture, food and the marine; and Dara Calleary and John Lyons from the committee on jobs, enterprise and innovation.
The group also met with a large number of Chinese students who attended a youth open day to meet with representatives of Irish universities and Institutes of Technology.
CCTV covered the visit by the Irish delegation, with the reporter noting that Dáil Eireann is "willing to join hands with the National People's Congress of China to strengthen the exchange of experience in managing state affairs, developing democratic and legal system, enhance friendship among the people, and promote pragmatic cooperation between the two countries in various fields to a higher level."

(YouTube: ChinaWorldFriendship)