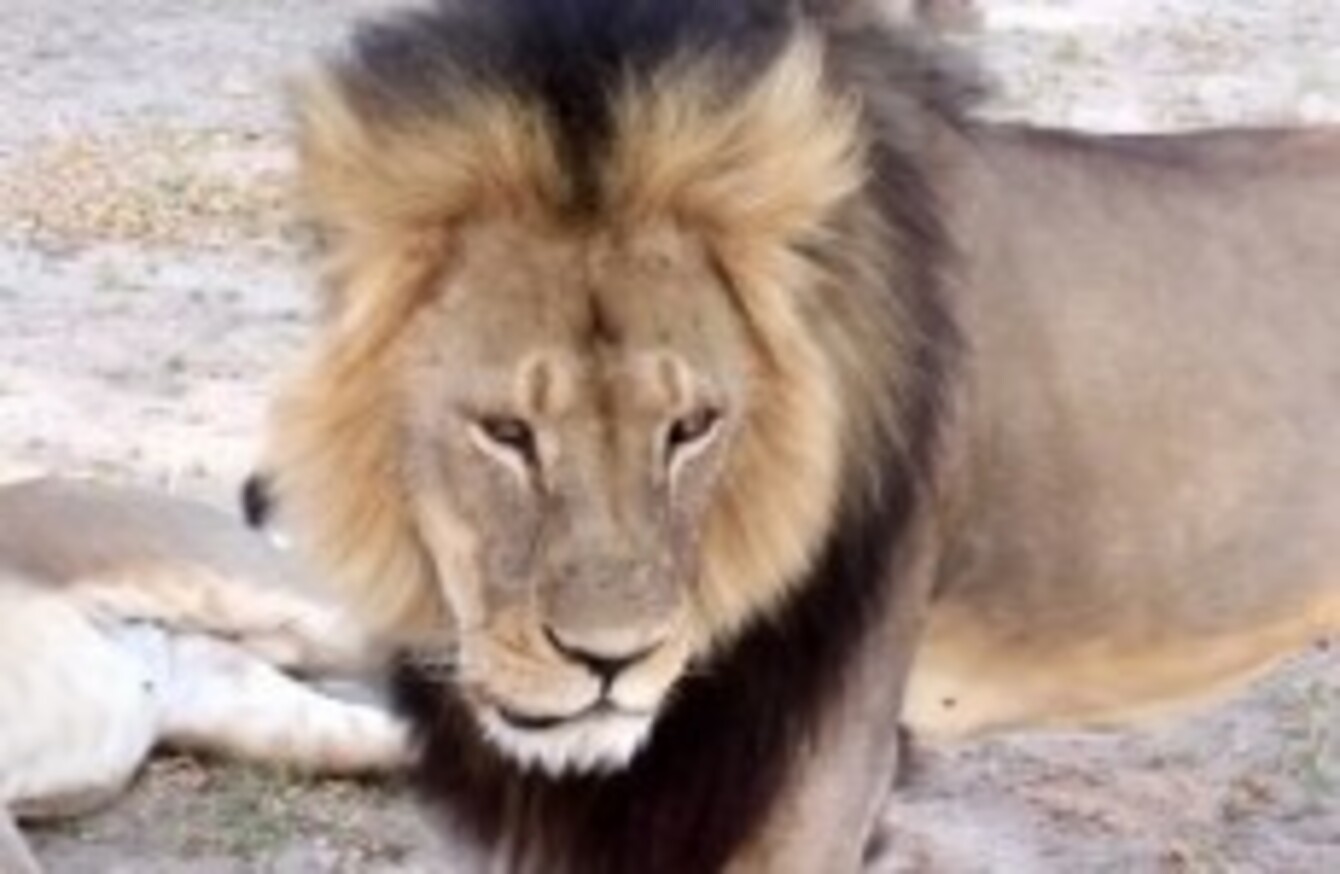 Image: AP
Image: AP
THE ZIMBABWEAN CONSERVATION Task Force has said Cecil the Lion's bother, Jericho, has been shot dead.
Writing on its Facebook page, the group said: "It is with huge disgust and sadness that we have just been informed that Jericho, Cecil's brother has been killed at 4pm today.
"We are absolutely heartbroken."
Johnny Rodrigues, head of the task force, told CNN Jericho was gunned down by a hunter operating illegally.
However, Sky News is reporting that a researcher monitoring the pride has disputed the claim.
Zimbabwe is looking to extradite Walter Palmer, a US dentist who allegedly paid $50,000 (€45,000) to kill Cecil.
Originally published: 20.29