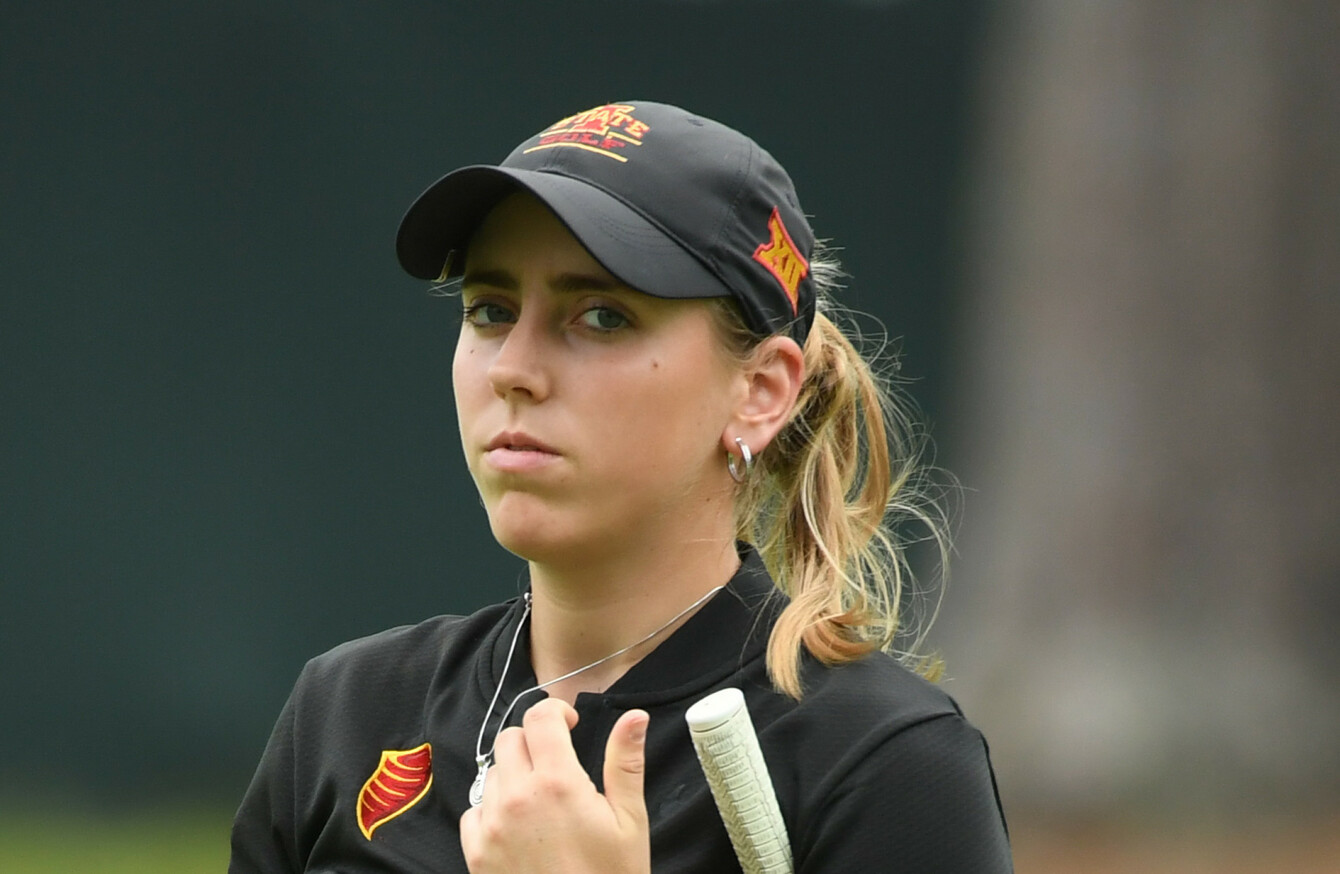 Image: SIPA USA/PA Images
Image: SIPA USA/PA Images
POLICE HAVE CHARGED a man with the premeditated murder of a Spanish golfer, Celia Barquin Arozamena, who investigators say was assaulted and killed on a golf course in the US state of Iowa.
The 22-year-old's body was discovered yesterday by police officers who responded to a report of a "suspicious" unattended golf bag at the Coldwater Golf Links in Ames, Iowa.
They found her body nearby and determined she "had been assaulted and died as a result," according to a police statement.
Colin Daniel Richards, 22, was identified as a suspect and charged with first-degree murder.
Championship victory
Barquin Arozamena hailed from Puente San Miguel in Spain, and this year was named Iowa State University's female athlete of the year, having claimed a major conference championship victory.
She had finished her university golf career, which ran from 2015 to 2018, and was wrapping up her studies for a civil engineering degree.
"Celia had an infectious smile, a bubbly personality and anyone fortunate enough to know her was blessed," Jamie Pollard, the Iowa State Director of Athletics, said in a statement.
Our Cyclone family mourns the tragic loss of Celia, a spectacular student-athlete and ISU ambassador.
Barquin Arozamena was the school's career leader in stroke average (73.44) and was the third woman golfer from Iowa State to compete in the US Women's Open Championship.
In August she had advanced to Stage II of the LPGA Tour qualifying tournament.
"We are all devastated," said the university's head women's golf coach, Christie Martens. "Celia was a beautiful person who was loved by all her teammates and friends."
"We will never forget her competitive drive to be the best and her passion for life."