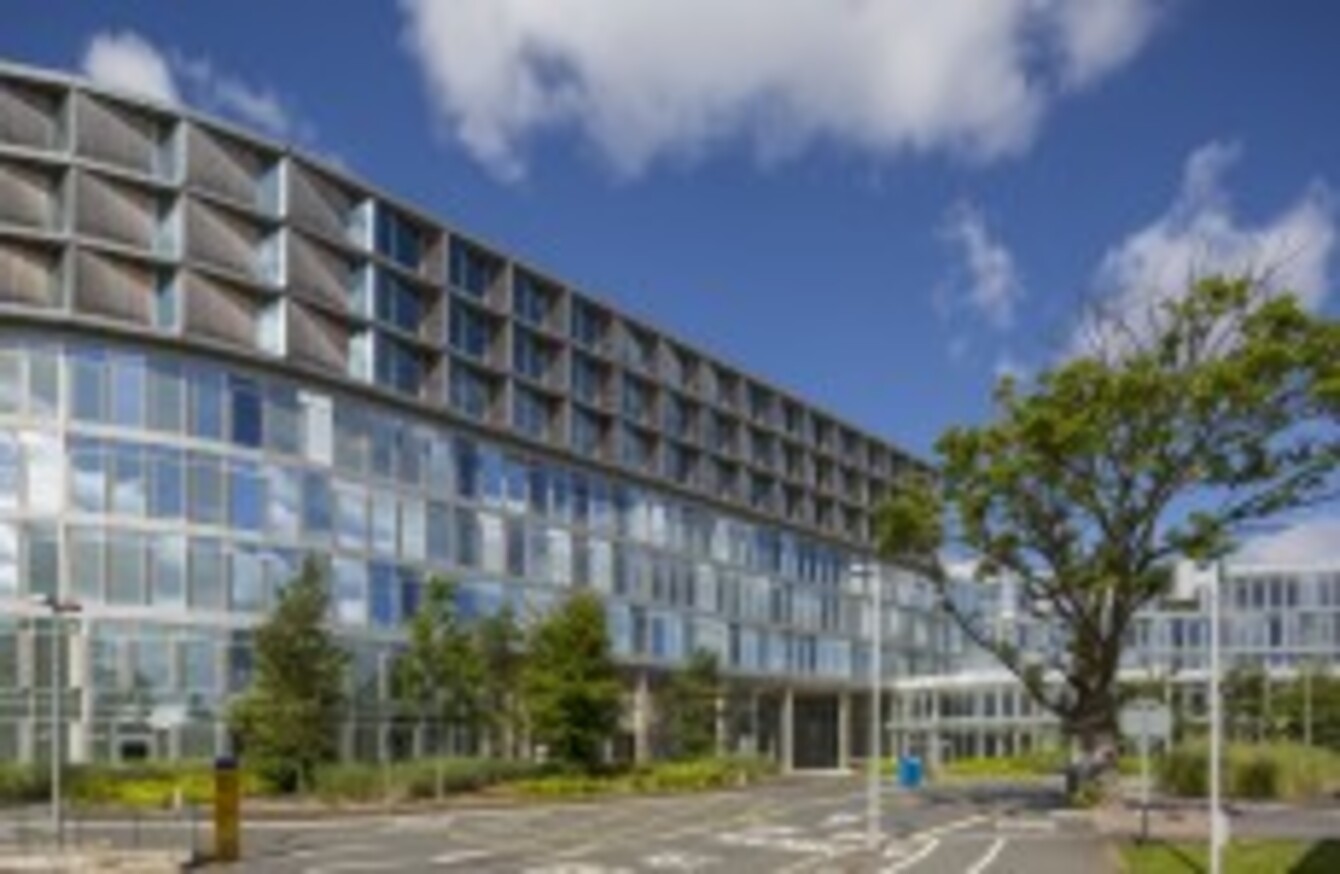 Elmpark Urban Campus
Image: DTZ Sherry Fitzgerald/Savills
Elmpark Urban Campus
Image: DTZ Sherry Fitzgerald/Savills
THE SALE OF Elmpark has been formally announced with a guide price of more than €185 million.
The development is the largest urban campus in Dublin.
The site had been developed by Bernard McNamara with financing from Anglo Irish Bank before being taken in by bad bank Nama.
Located on Merrion Road in Dublin 4, a section at the front of the development has been vacant since the time of its construction, although a large amount of the space is currently occupied by German insurance company Allianz and Novartis, a multinational pharmaceutical company.
Size of the development 
In total the mixed-use campus extends to 17.3 acres.
The commercial element of the park is made up of three detached headquarter office buildings, a café/ restaurant and a créche. These have a collected floor space of around 400,000 sq. ft.
The residential component of the site is made up of 332 apartments, 218 of which are included in the sale.
There are an additional 8 terrace houses to the front of the development.
Potential buyers 
The current rental income for the property amounts to €9.5 million annually.
This is made up of €5.7 million in commercial revenue and €3.8 million in residential take.
Details of the sale are today being announced by Patricia Ward of DTZ Sherry FitzGerald and Fergus O'Farrell of Savills on the instructions of receivers Duff and Phelps.
In a statement, they have said that an interested party looking to convert a building would benefit "from the current robust health of the Dublin office market with rising tenant demand, falling vacancy rates and rising rents"