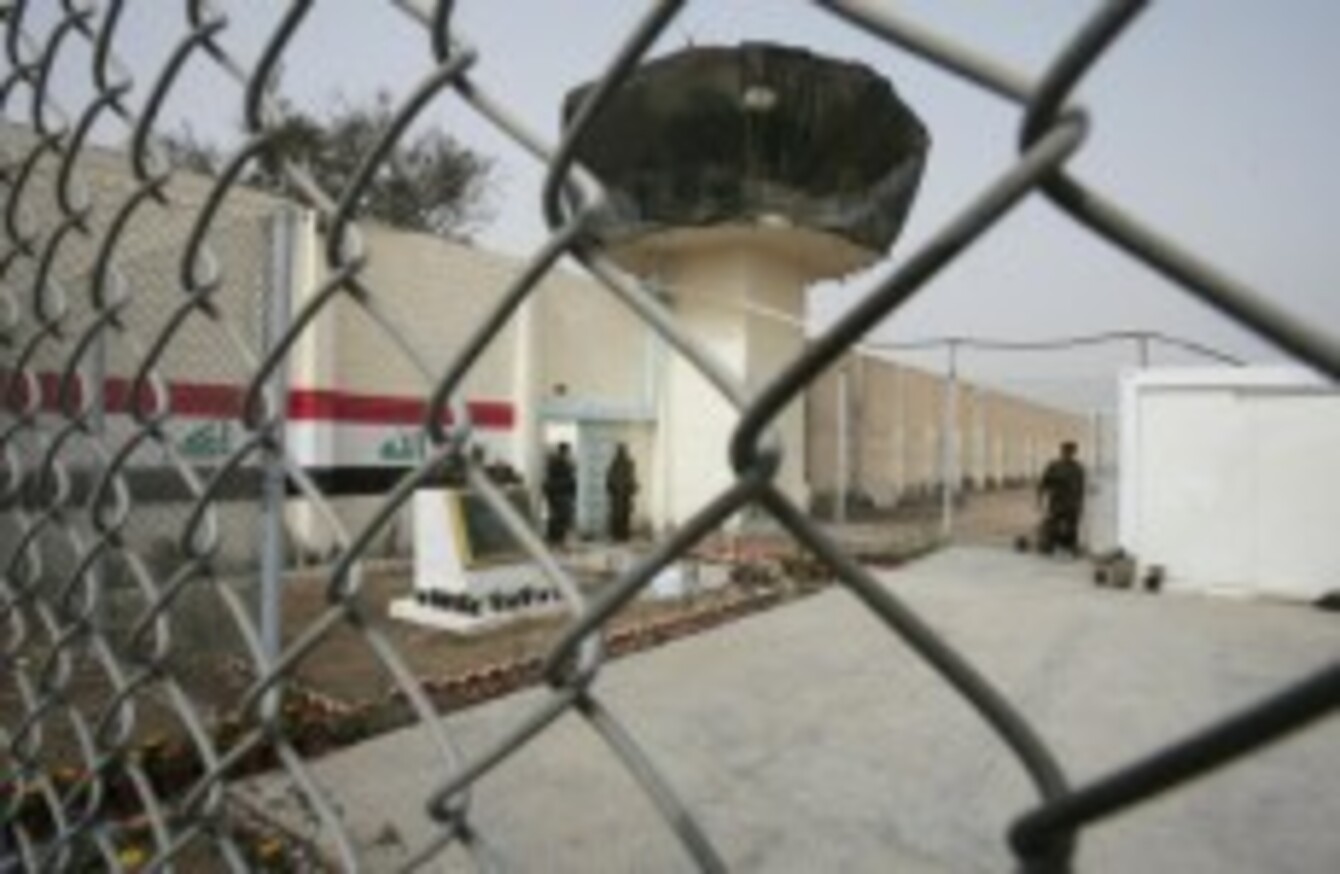 Abu Ghraib prison in Iraq, where CACI UK's American parent company provided interrogation services from 2003 to 2005
Image: PA Images/Karim Kadim
Abu Ghraib prison in Iraq, where CACI UK's American parent company provided interrogation services from 2003 to 2005
Image: PA Images/Karim Kadim
THE CENTRAL STATISTICS OFFICE has criticised as "irresponsible" claims that a company it has contracted to help with the processing of Census 2011 provided interrogation services at Iraq's Abu Ghraib prison.
CACI UK was awarded the contract by the CSO "for census printing and data capture services", services it previously provided for the 2002 and 2006 censuses.
However, an online petition has been posted which urges the CSO to cancel its contract with CACI UK on the basis that its parent company, CACI International, "interrogated people detained without charge at Abu Ghraib".
A spokesperson for the CSO said that CACI UK is a subsidiary of CACI International and that only the UK company is involved in Census 2011. CACI UK will design and print the census forms, and provide "the hardware and software required for the scanning, capture and coding of the census forms". The CSO told TheJournal.ie:
The Central Statistics Office is fundamentally committed to ethical and proper conduct in all matters and would never have any dealings with a company convicted of human rights abuse.

EU procurement rules do allow bidders to be excluded if they have been convicted of certain criminal or other offences but none of these exclusions applies to CACI (UK) – or  indeed to its US parent.
A civil rights organisation in Scotland is also currently protesting over the use of CACI UK for gathering information for the upcoming census in Scotland, on 27 March, according to The Observer. They are claiming that "the London-based company is a wholly-owned subsidiary of US contractor CACI International, which provided interrogators who worked at Abu Ghraib prison at the height of the prisoner abuse scandal".
The CACI international website addresses the questions about its record working for the US government, saying that a "small portion" of their employees in Iraq worked in interrogation and that "those services" were concluded in the early fall of 2005. (Later, they give this figure as 60 employees who worked as interrogators between August 2003 and August 2005).
The company states:
CACI does not currently provide interrogation services anywhere in the world, and it has never provided interrogators for work at Guantanamo or in Afghanistan.
In relation to allegations of misconduct by any of its employees at the Abu Ghraib prison in Iraq, CACI says it has "cooperated fully with every government investigation". It says that "To this day there is no evidence we are aware of that any CACI employee participated in the type of behaviour seen in the horrifying photos that accompanied the first reports of abuse, and no CACI employee appears in any of those pictures".
The company adds:
At the same time, we remain very disheartened that three individuals were mentioned in an August 2004 report by US Army Maj Gen George R Fay and Lt Gen Anthony R Jones in connection with some other possible abuse. None of these individuals are now employed by CACI… These men left the company in 2004.
The CSO has also moved to reassure Irish citizens that none of the information they provide on the census form could be released to the US under the Patriot Act. The agency said:
Regarding the US Patriot Act this can only apply to data that is held on IT systems owned and operated by the company and cannot under any circumstances be employed to request data held by the CSO.
All Census 2011 forms will be processed in our census office in Swords where all information is stored on a dedicated closed CSO network which is wholly owned by the CSO; at no time will any of this detailed census information be copied or otherwise removed from this network; all staff who will be employed to work on the processing of the 2011 census data will be signed-up as officers of statistics which legally  prohibits them from divulging confidential statistical data of any sort with the penalty for doing so set at €25,000.
The spokesperson for the CSO said that CACI UK had first won the contract to help process Irish census data in 2002, before its parent company's involvement in interrogation services in Iraq. The CSO took the option of renewing the contract in 2006. This year, CACI UK won the contract "after an open competitive procurement process".
Ireland's Census 2011 night has been set for Sunday, 10 April.