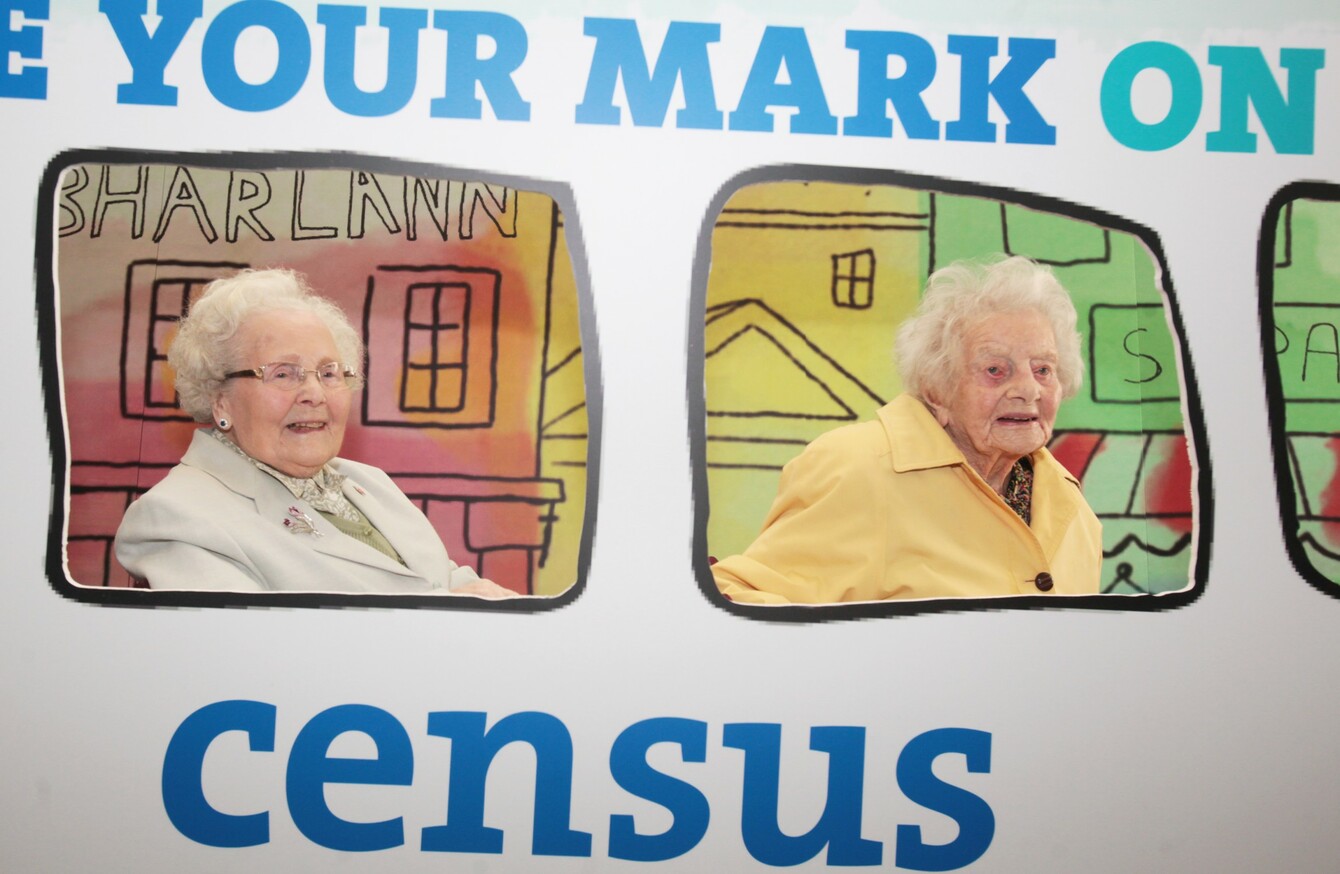 Teresa Moran 100 and Dorothea Findlater 106 launching Census 2016 las month.
Image: Leah Farrell
Teresa Moran 100 and Dorothea Findlater 106 launching Census 2016 las month.
Image: Leah Farrell
APARTMENT DWELLERS ARE being urged to make sure their management company is cooperating with the census enumerators who are delivering over 2 million forms nationwide.
Every household has a legal obligation to fill out the census on 24 April but the CSO is reporting that some management companies are being "less than cooperative" in allowing enumerators access to apartment blocks and gated communities.
Census forms are being hand-delivered over the course of a five-week period, with the 4,664 enumerators being urged to spend a few moments explaining the process to someone from each household.
"It's very important the enumerator hands the form over in person, we don't just shove it in the letterbox," says CSO statistician Deirdre Cullen. "We explain the census to the householder and then they make an arrangement to come back and collect it."
Cullen says that the feedback they are receiving is that it has been harder than five years ago to get into apartment blocks, both because of difficulty getting in contact with management and also because some haven't been helpful.
This was a problem for us during the 2011 census, but it seems to be posing a greater challenge this time around so we're calling on the managers of these developments to co-operate with the census enumerator.
The CSO is also calling on people living in apartments to get in contact with the management company if they're worried that they haven't gotten their form yet.
"You're legally obliged to fill out these census forms so it's in your interest. So you need to get after your management company to allow these people access," Cullen says, adding that about 55% of the forms have been delivered so far.
After the last census in 2011, there were five successful prosecutions of people who refused to answer the 35-question survey.
This year's census takes place on the night of Sunday 24 April.