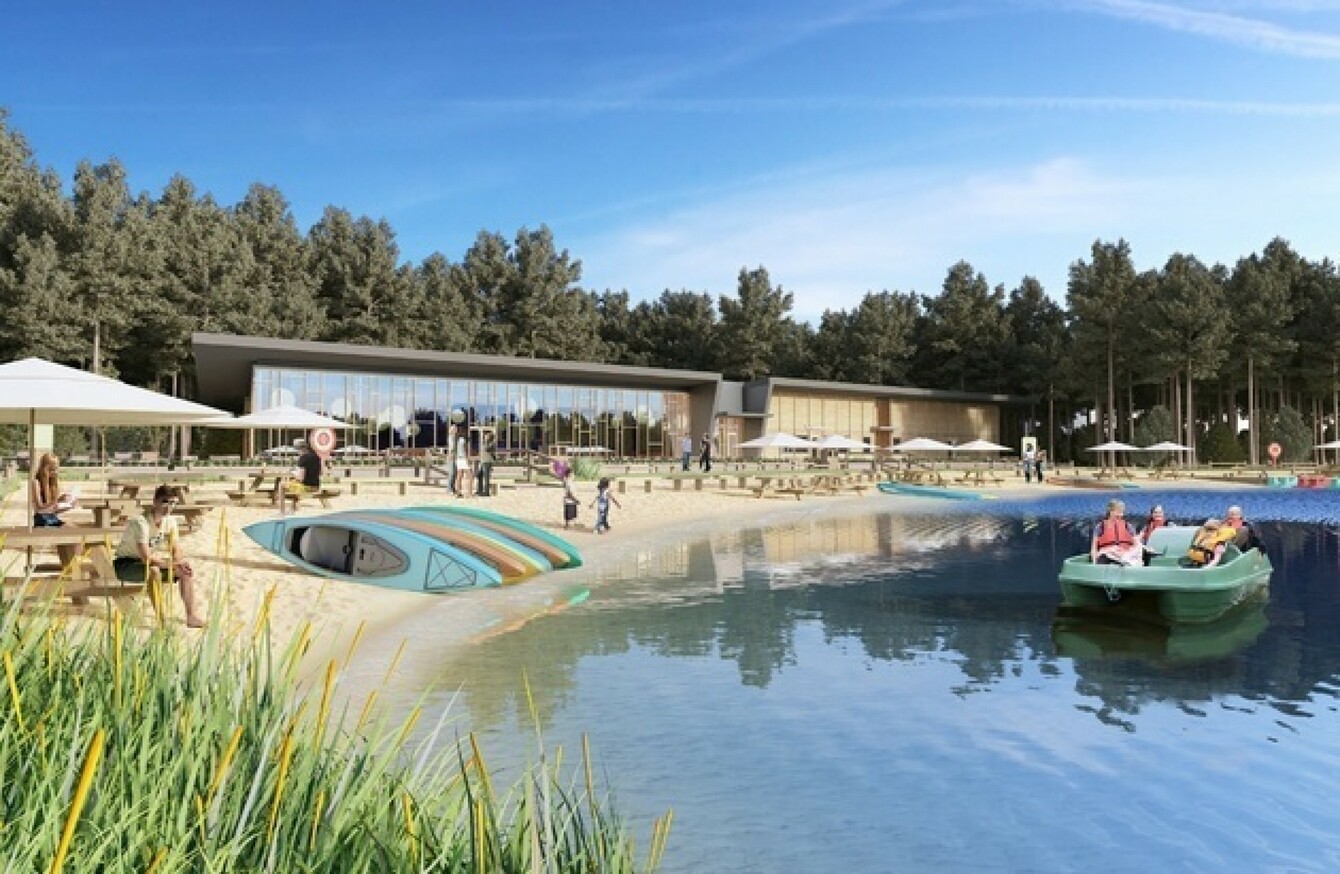 Image: Center Parcs/Murray Consultants
Image: Center Parcs/Murray Consultants
CONSTRUCTION IS SET to begin on the €233 milllion Center Parcs holiday resort in Co Longford later this month.
The Center Parcs project awarded the first of a number of construction contracts to Mullingar-based construction firm Bennett Construction Ltd, meaning that construction is set to begin.
The company will build a four-kilometre-long public footpath and security fence around the perimeter of the 395-acres Center Parcs site at Newcastle Wood.
Work on the public perimeter footpath, which will include a riverside walkway, is expected to commence this November and will be completed in spring 2017.
An Bord Pleanála decided to uphold the planning permission granted by Longford County Council for the development of Center Parcs' Longford Forest holiday village in July of this year, with the total project completion expected in 2019.
Martin Dalby, CEO of Center Parcs, said upon the approval of the project:
Since we announced our desire to bring the Center Parcs experience to Ireland last April, we have been overwhelmed by the positive support we have received at both local and national level and we are looking forward to forging ahead to bring our plans to fruition.
The company believes that Center Parcs Longford Forest will have a "transformative effect" on the midlands region in both tourism and economic terms.
Three third-party appeals were received by the board, relating to issues such as scale and design, that they believed the brochure imagery was misleading, the presence of a nearby landfill dump, and concerns about tree loss and traffic.