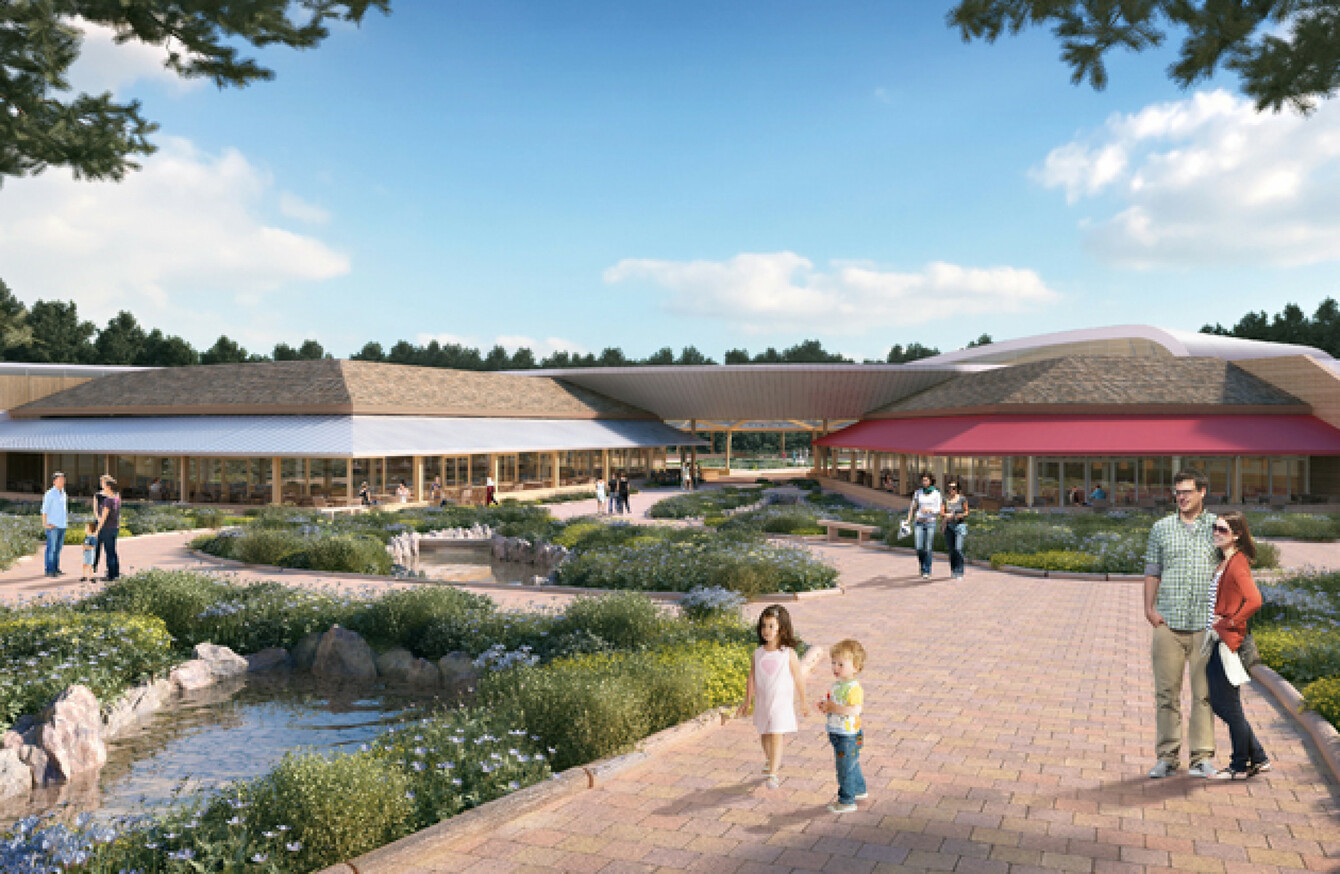 Image: Center Parcs via Murray Consultants
Image: Center Parcs via Murray Consultants
A RECRUITMENT DRIVE to fill 1,000 permanent roles at Ireland's first Center Parcs holiday resort is kicking off in Longford this morning. 
Construction of the €233 million resort is well underway, with the first of its lodges being completed back in July.
The total project is due to be completed in 2019.
Speaking on RTÉ Radio One's Morning Ireland, CEO of Center Parcs UK, Martin Dalby, said that the company is confident that they will fill the 1,000 roles available. 
"Today's event and tomorrow, it's all about giving people information they need to understand what jobs are going to be on offer, how you go about applying for a job and actually what it's like to be an employee of Center Parcs," Dalby said. 
The company is looking to hire workers in a range of different areas. 
"We've got entry-level jobs, we've got mid-jobs. We've got supervisory, we've got management, we've got jobs across all different skill levels as well," Dalby said. 
He noted that the company will hire staff into work in the areas of food and beverage, retail, leisure, HR, training, accountancy, among other areas. 
Dalby also confirmed that the permanent roles will be full-time, and that there are part-time positions also available. 
Minister for Business, Enterprise and Innovation Heather Humphries will join senior management and staff from Center Parcs UK to officially open the recruitment information days. 
The event kicks off today at 9.45am at Longford Rugby Club, Demesne. 
It was announced last year that natural gas will be piped into county Longford for the first time ever after a €3 million deal with Centre Parcs.
The agreement with Gas Networks Ireland will provide heating fuel for the €233 million Longford Forest development.