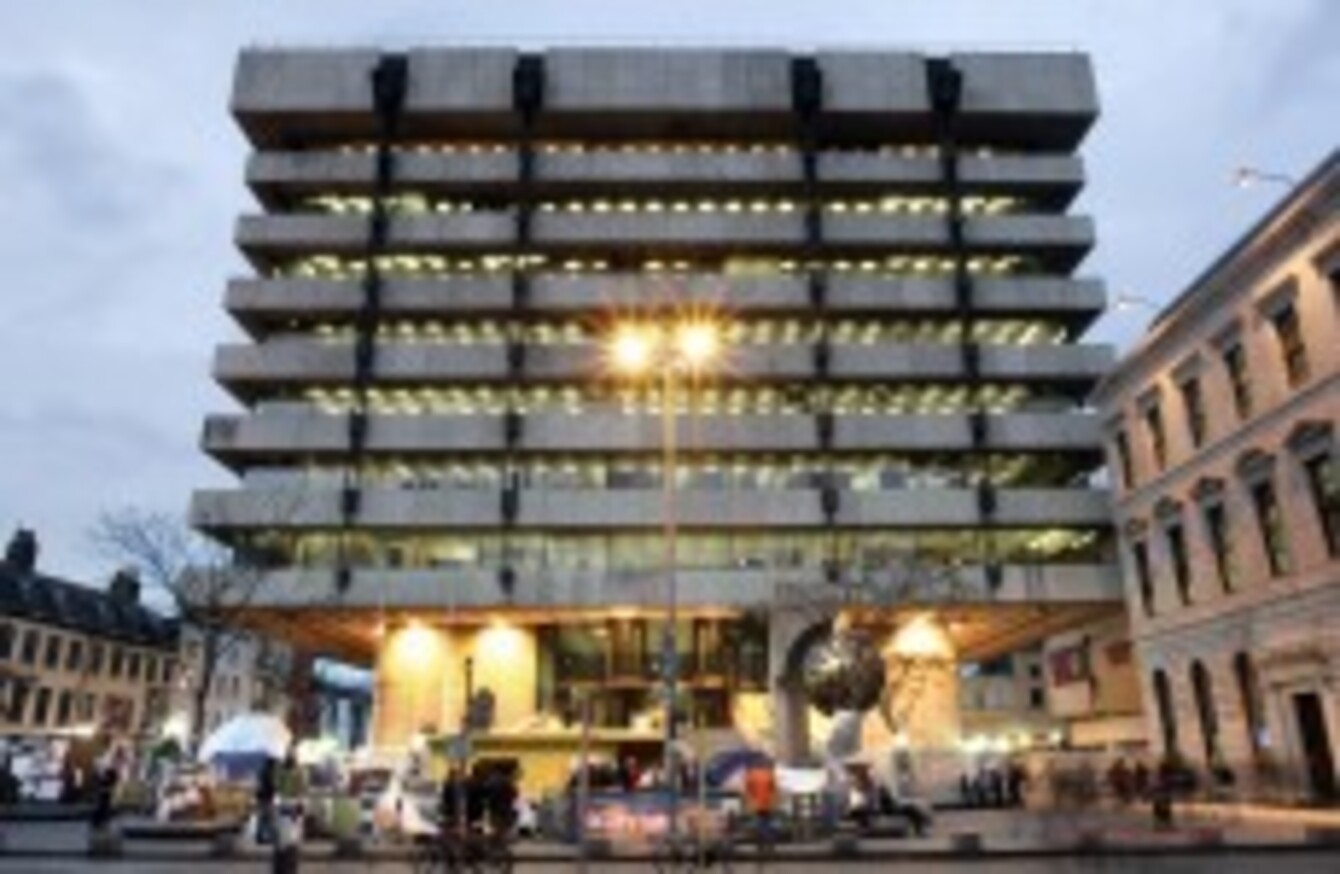 The Central Bank on Dublin's Dame Street
Image: Mark Stedman/Photocall Ireland
The Central Bank on Dublin's Dame Street
Image: Mark Stedman/Photocall Ireland
THE CENTRAL BANK is expected to announce new strict limits on the amount of money that banks are allowed to lend to people seeking to buy a home.
Governor Patrick Honohan said that the new rules, which will look at how much the property costs as well as how much money the borrowers have, are necessary to prevent a new property bubble.
Patrick Honohan told UCD's Economics Society that Irish banks and building societies used to follow the rules about lending for mortgages, "which had kept them out of trouble".
However, he noted, given "how badly banks misjudged risk-management in the post-millennial boom in Ireland," new rules would help to avoid this problem happening again.
"Even in the absence of a credit-driven bubble, there is much to be said for bringing back some rules of this type," he said.
He told the gathering that the property market "has stopped falling and has indeed turned around with a bit of a bang in Dublin".
The Central Bank is to announce exactly what the measures are later today.
The move comes just days after Central Bank advisers released research which said that a cap on how much money people could borrow for a mortgage was necessary to stop another property bubble.
The bank has said that more than 25% of buyers  who bought a home with a minimal deposit had defaulted on their mortgages.
Several European countries, including Norway, Sweden and Finland have already brought in regulations about capping the amount that a buyer can borrow.