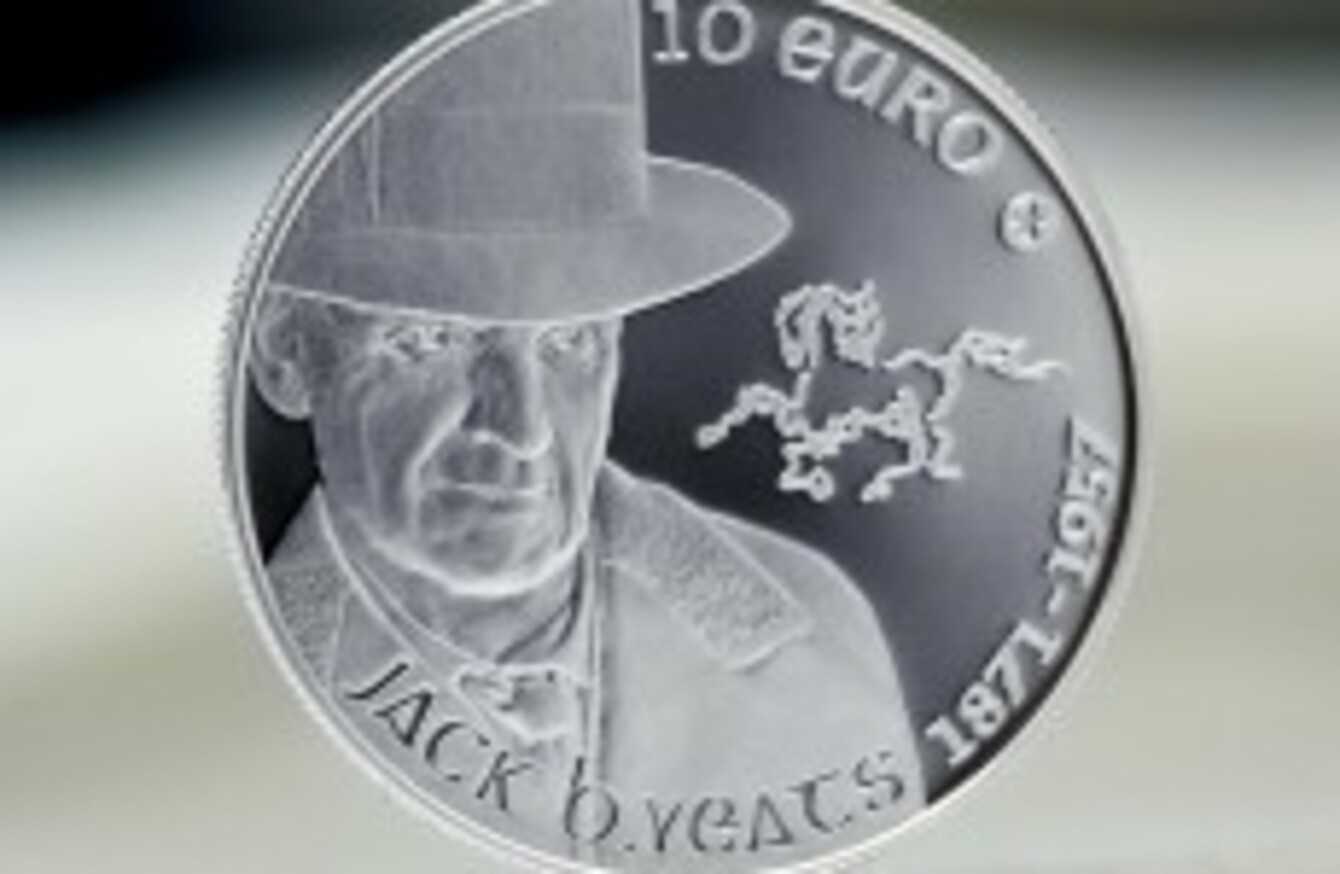 Image: Jason Clarke Photography
Image: Jason Clarke Photography
A SPECIAL COIN dedicated to Jack B. Yeats was launched by the Central Bank of Ireland yesterday.
The €10 silver-proof coin was minted to celebrate the life and work of the Sligo artist. It features a portrait of Yeats overlooking a smaller sketch of a horse.
The painter often used the horse to depict Irish rural life and as a symbol of movement and drama.
As well as a commemorative coin, it is also Ireland's contribution to this year's European Silver Coin Programme which allows each eurozone member issue a collector coin in celebration of a European artist.
Speaking at the launch yesterday, chief operating officer at the Central Bank Gerry Quinn had some little-known facts about Yeats:
In the year of the 2012 Olympic Games, it is worth noting that Yeats holds the distinction of being Ireland's first medallist at the Olympic Games following the creation of the Irish Free State. At the 1924 Summer Olympics in Paris, Yeats' painting The Liffey Swim won a silver medal in the arts and culture segment."
There will be 12,000 coins issued by the Central Bank which can be purchased for €46 each.