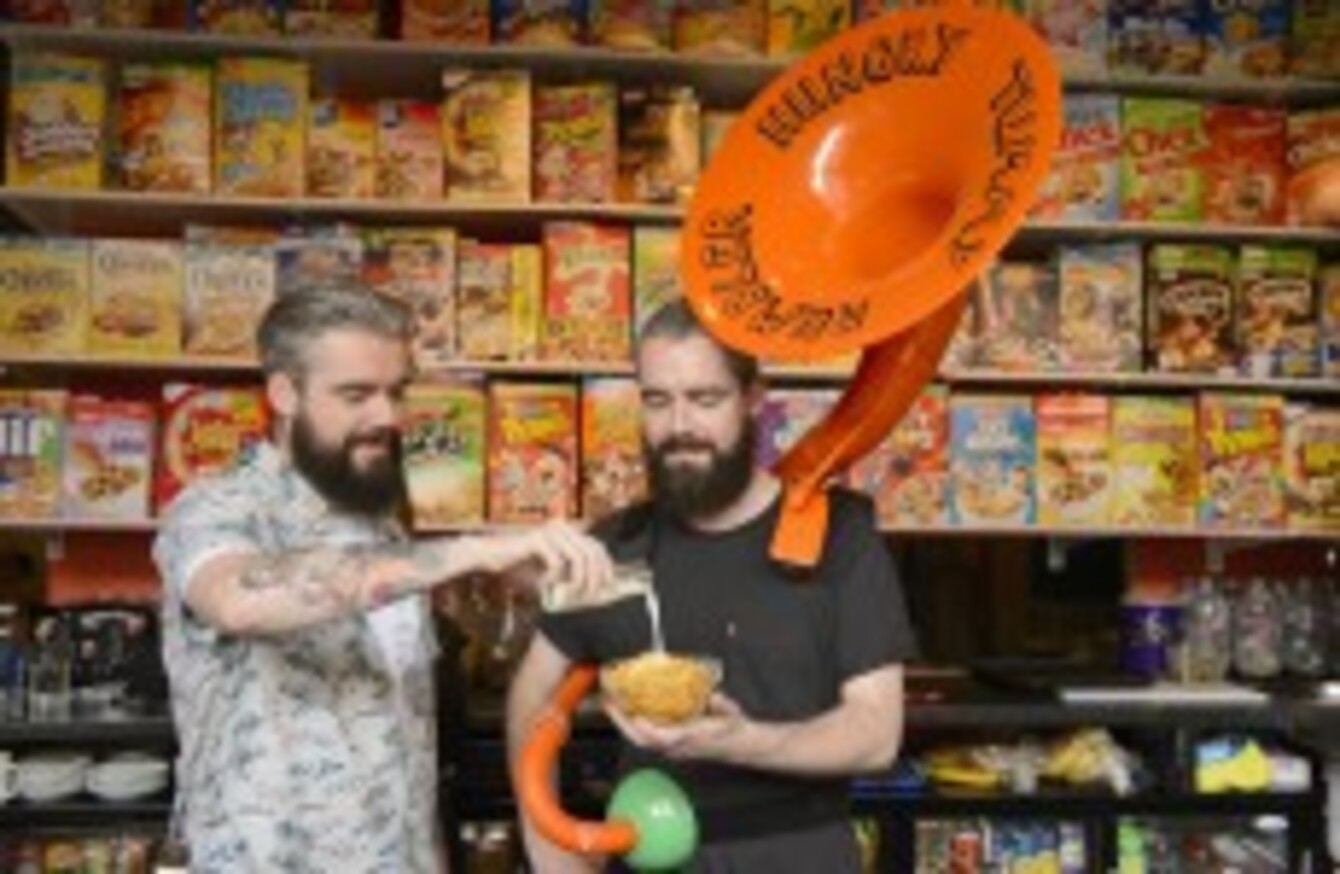 Cafe owners Alan and Gary Keery.
Cafe owners Alan and Gary Keery.
ONE OF THE Irish owners of a cafe in London which was attacked by protesters on Saturday says that he won't bow down.
Alan Keery from Belfast, who runs the café in Shoreditch with his twin brother Gary,says customers had barricaded the door closed with chairs as a demonstration took place outside.
Protesters daubed "scum" on the windows and protested against gentrification.
Speaking to Sky News today, Keery said that the cafe, which the brothers opened earlier this year, would not be closing.
"Do you know what? I'm not afraid of these people and using fear as a tactic is ridiculous. We are not going to bow down to them."
The cafe was subject to a Channel 4 news interview which made the prices charged its focused. The organisers of the demonstration, called the "Fuck Parade", took aim at the cafe for the same reason on Saturday:
However, Keery says that the cafe is simply a small business trying to bring something new to the area. He said that the customers, which he says included children, in the cafe at 9pm on Saturday were "terrified".
He added that he thought he would not see something like what happened on Saturday after leaving Belfast.
"I thought after leaving Belfast and seeing the mindless vandalism that was happening back there, I didn't think I would ever see that again, so to see it again is pretty shocking."