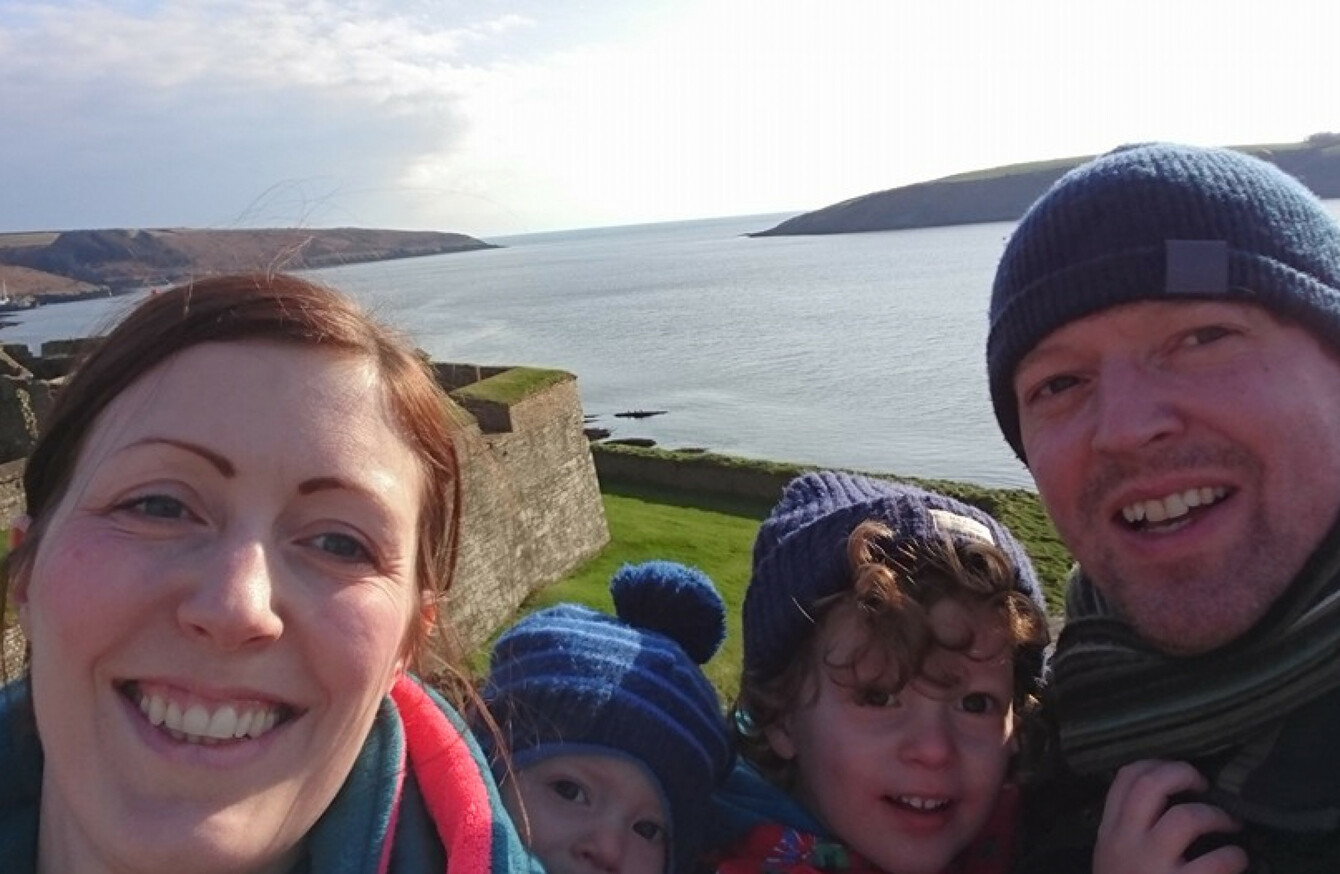 IRENE TEAP WAS one of 17 women who died of cervical cancer not knowing that her cervical smear tests were incorrect.
Irene left behind her husband Stephen and two boys Oscar (5) and Noah (3). Stephen and Irene were together for 16 years.
Speaking to the Ray D'Arcy Show on RTÉ Radio 1, her husband said he received a call from the HSE last Tuesday.
He said he froze when he saw the number as Irene worked in clerical admin in the HSE so he recognised the number.
Stephen said a very nervous woman was on the end of the line. He said he felt sorry for her as 'this is clearly a very very difficult call' to make.
A meeting with Irene's consultant was arranged for last Thursday evening at 7.30pm.
During that meeting, Teap said the clinician confirmed that two of Irene's smears were incorrect, one in 2010 and another in 2013.
Pre-cancerous cells were detected in the 2010 audited test results and cancer was detected in the audited 2013 results.
Irene's audited results were sent out to the consultant on 3 July last year, three weeks before Irene died but the results were never shared with her.
Teap said that following the meeting it was "essentially goodbye and God bless, get out of here now, I've delivered the news. There was absolutely no support services or anything offered.
"Clearly right now no one has control over this situation, the Government don't, the HSE definitely don't."
#Open journalism No news is bad news Support The Journal

Your contributions will help us continue to deliver the stories that are important to you

Support us now
'They both miss their Mum'
Teap said that he was switching off the TV and radio whenever anything about cancer came on, but decided to make his story public because he didn't want to be referred to as one of the 17 anymore.
I wanted people to see that there are real people at the end of this, there are two little boys at the end of this, and there was a loving mom that didn't want to leave at the end of this as well.
He also wants to be able to tell their sons in years to come that he had fought for accountability like Irene would have.
Speaking about his sons Oscar (5) and Noah (3), Stephen said:
They both miss their Mum. Noah didn't realise until about October, a couple of months after she passed away, that she wasn't coming back.
"When he's sick or under the weather he pines for his mum."
Teap added, "Grief is a hard thing to explain, it comes in waves and tsunamis. You could be fine one minute and the next minute you're just overwhelmed with this wave of emotion.
I was just putting Oscar to bed last night … tucking Oscar up and kiss goodnight and he goes, 'I want my Mammy'. I said 'I know you do, were you thinking about her today?' and he just goes 'I just love her so much, I want her back'.
He added that his boys keep him going.