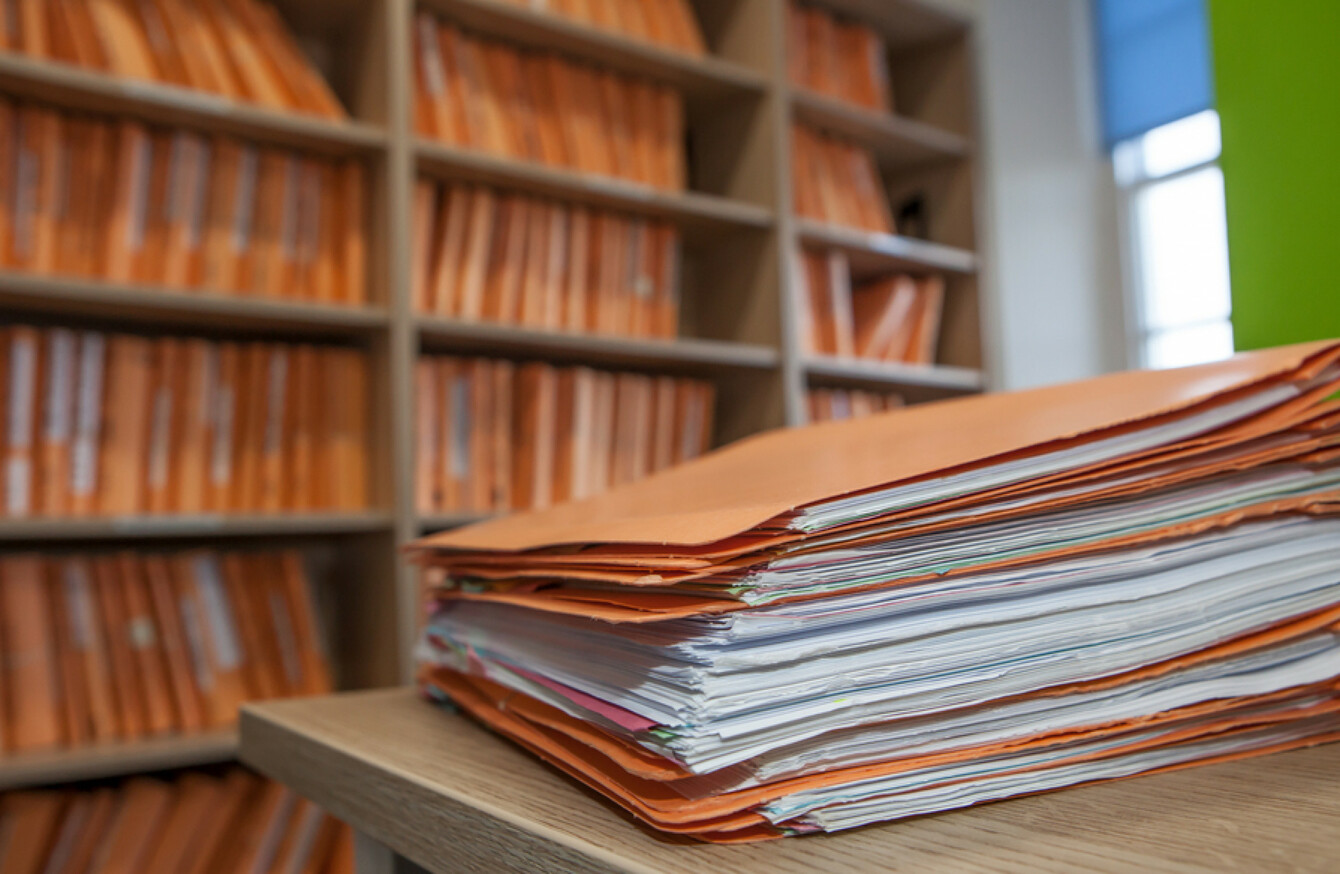 Image: Shutterstock/Wicked Digital
Image: Shutterstock/Wicked Digital
JUST OVER HALF of all requests for medical records from CervicalCheck have received responses, as the number of requests for files increased dramatically this year.
To date there have been 204 requests from individuals for their medical files, either from the HSE or the National Cervical Screening Programme. Of that number 116 have received the requested medical files.
Those numbers are far greater than in previous years – in 2017 there was a total of 9 requests for individual medical files, and nine were granted. In 2016 there were 8 requests, all of which were also granted.
Fianna Fáil's Michael McGrath, who tabled the question to the Minister for Health and CervicalCheck, said that notwithstanding the huge spike in requests, providing women with their medical files should be "a top priority".
It is really disappointing that the National Screening Service, the HSE and Minister for Health didn't provide more information in the reply and take the opportunity to reassure women and their families that their personal medical files would be provided without delay.
"I appreciate that the Screening Service has a huge workload of late but providing these files to patients and their families needs to be a top priority.
He added:
The Minister for Health has to step in and ensure that whatever resources are required to furnish these files are provided, especially given the sensitivity involved and the tragic fact that time may not be on the side of some of the women.
It seems the government is making all the right noises about supporting the women involved and their families but this is not being backed up with action.
The CervicalCheck controversy arose after Limerick mother-of-two Vicky Phelan settled her High Court action against a US laboratory that examines smear tests from Ireland.
A plan for a Hiqa investigation into the CervicalCheck screening programme was approved by Cabinet to investigate the deepening scandal (that's the Serious Incident Management Team, or SIMT). An interim assessment by Dr Gabriel Scally found that the women affected by the scandal should be given an immediate ex-gratia payment of €2,000.
The HSE has said that since 2008, a total 1,482 cases of cervical cancer have been notified to the CervicalCheck programme. In 442 cases, a review was warranted and of those cases, 206 cytology reviews suggested a different result that would have recommended intervention at an earlier stage.
The probe carried out by the SIMT found that, of the 208 cervical smear result cases being scrutinised, only 46 women were told about the history of their smear tests. This has sparked a debate about the obligation the State and healthcare professionals have to share information with patients.
It's also reignited a debate about mandatory open disclosure – a policy by which healthcare professionals would be obliged by law to admit to mistakes when errors are made in caring for a patient.